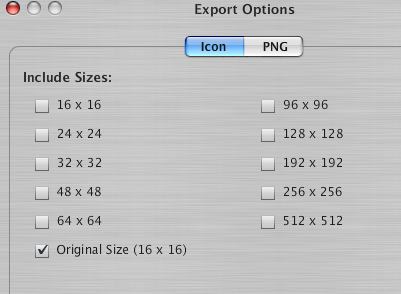 Converticon is a simple icon utility. It can import ICO, PNG, GIF, and JPEG formats and export to high-quality PNG or ICO files.
Buona domenica a tutti!
Volevo segnalarvi questo sito (con interfaccia apple-friendly) che permette la conversione di immagini in file ico o png, utile soprattutto per chi come me ha scoperto oggi che Photoshop non supporta l'esportazione di file .ico senza l'utilizzo di plugin di terze parti.
Enjoy!
http://converticon.com/