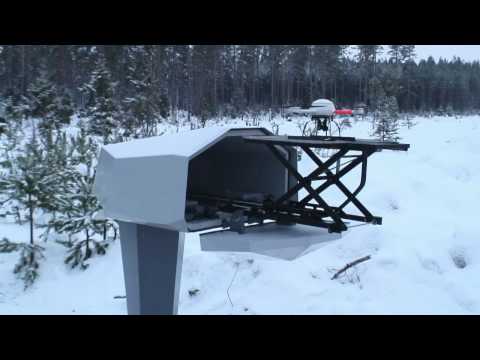 This has got to be the most adorable futuristic security system ever. The Scandicraft is a Norwegian quadrocopter drone that has its own little house that looks like a mailbox.

Tecnologico sistema di sicurezza perimetrale, parte del pacchetto "Scandicraft ScanCam" prodotto dalla Scandicraft.
Completamente autonomo, questo UAV, seguirà un percorso preimpostato di routine, trasmettendo immagini in diretta alla centrale operativa.
Quando sta per esaurirsi la carica, o per ripararsi dagli agenti esterni, torna all'interno della "cassetta della posta" per effettuare la ricarica.
Figata!