The French Dispatch: il video musicale "Aline" diretto da Wes Anderson
Wes Anderson a dirigere il video musicale della canzone Aline, che introduce The French Dispatch sui ricchi titoli di testa, ricchi di nomi e... di bella animazione.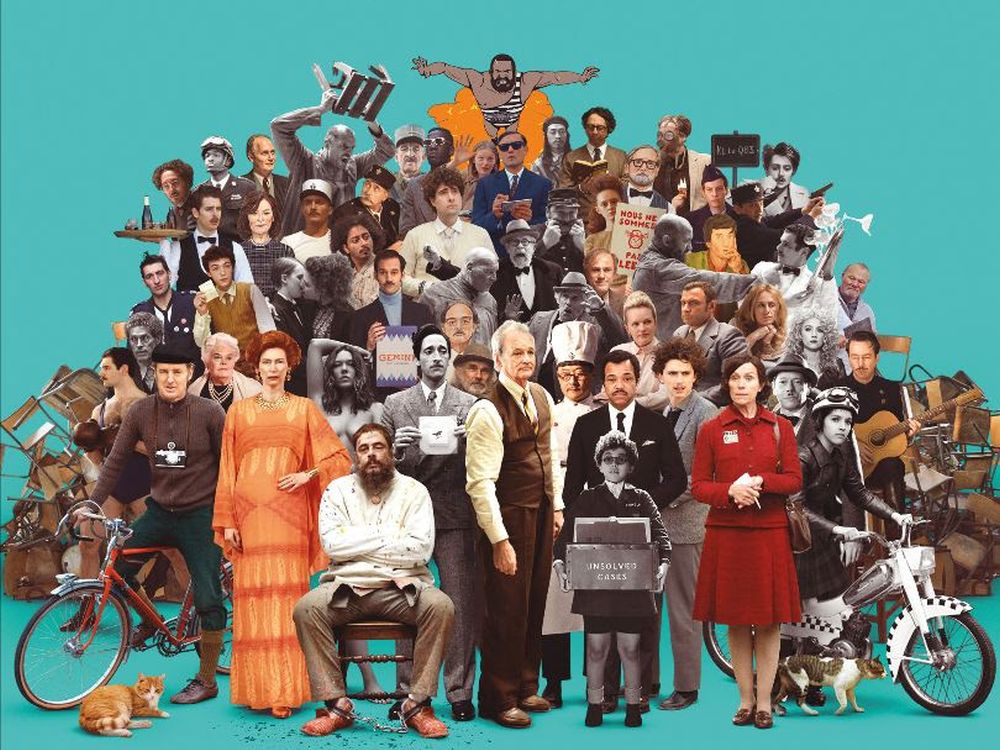 Cantata da Jarvis Cocker, la canzone "Aline" è uno dei temi principali di The French Dispatch, il nuovo film di Wes Anderson dall'ampissimo cast, che viene esposto nella sua ricchezza durante il video musicale d'apertura della pellicola, illustrato da Javi Aznarez e diretto dallo stesso Anderson.
La canzone, scritta da Daniel Georges Jacq Bevilacqua, fa parte della colonna sonora del film, che potete ascoltare su una delle tante piattaforme previste nella pagina ufficiale preposta per la soundtrack.
The French Dispatch dà vita a una raccolta di articoli tratti dal numero finale di una rivista americana, pubblicata in una città francese immaginaria del Ventesimo secolo:
Il film è interpretato da Benicio del Toro, Adrien Brody, Tilda Swinton, Léa Seydoux, Frances McDormand, Timothée Chalamet, Lyna Khoudri, Jeffrey Wright, Mathieu Amalric, Stephen Park, Bill Murray e Owen Wilson. Il cast del film comprende anche Liev Schreiber, Elisabeth Moss, Edward Norton, Willem Dafoe, Lois Smith, Saoirse Ronan, Christoph Waltz, Cécile de France, Guillaume Gallienne, Jason Schwartzman, Tony Revolori, Rupert Friend, Henry Winkler, Bob Balaban e Hippolyte Girardot.
The French Dispatch è diretto da Wes Anderson, la sceneggiatura è firmata da Wes Anderson a partire da un soggetto di Anderson & Roman Coppola & Hugo Guinness & Jason Schwartzman.
Leggi anche: