Pac-Man: Birth of an Icon: annunciato un artbook imperdibile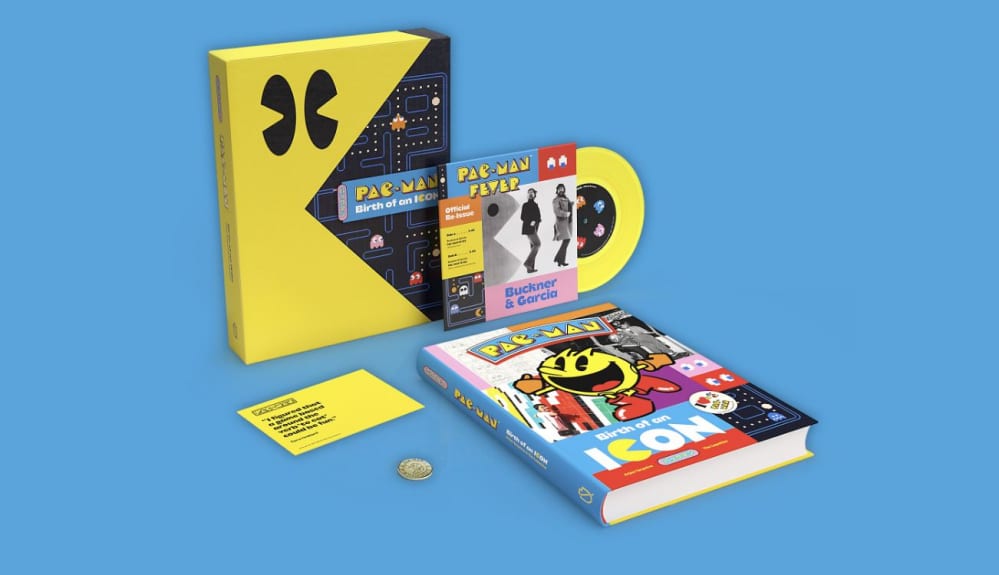 Cook and Becker ha annunciato Pac-Man: Birth of an Icon, un massiccio libro ufficiale dedicato alla storia del videogioco e al suo impatto sulla cultura pop di massa.
Pac-Man ha spento 40 candeline nel 2020, per celebrare il traguardo l'editore Cook and Becker ha annunciato un artbook da avere a tutti i costi. Si chiama Pac-Man: Birth of an Icon ed include una selezione di bozzetti, foto esclusive, disegni con l'evoluzione del personaggio negli anni, oltre che altre chicche che ben testimoniano l'impatto di Pac-Man sulla cultura pop di massa.
La descrizione ufficiale di Pac-Man: Birth of an Icon:
This new non-fiction narrative volume will journey from creator Toru Iwatani's "pizza slice" inspiration to the game's incredible success in arcades and beyond. The book also dives into Pac-Man's unprecedented impact on pop culture, with more than 40 new interviews from key players around the world, behind-the-scenes stories, documents, images, and more.
With untold stories, new details, and archival imagery, Pac-Man: Birth of an Icon showcases the franchise's complex history from Tokyo to Chicago to Boston, unpacking the stories of video game industry stalwarts Namco and Midway Manufacturing.
Ne usciranno due edizioni. Quella base costa 39$, mentre la lussuosa special edition viene proposta a 99$. Quest'ultima si caratterizza per una sovracopertina deluxe e altro materiale extra, tra cui un vinile di "Pac-Man Fever". Esiste anche un ulteriore versione in edizione limitata e numerata a 40 copie. È autografata viene per 299$.
Cook and Becker descrive 'Pac-Man: Birth of an Icon' come il primo vero e proprio libro ufficiale sulla storia di Pac-Man. Il testo è scritto dal duo Arjan Terpstra eTim Lapetino.
L'editore è lo stesso dietro ad alcuni degli artbook dedicati ai videogiochi più riusciti degli ultimi anni, tra cui quelli dedicati a The Last of Us, Ghost of Tsushima e Final Fantasy XV.
Pac-Man: Birth of an Icon include più di 40 interviste esclusive, oltre che diversi saggi sulla storia del videogioco e il suo impatto sull'immaginario di massa, tra cinema, fumetti, street art e moda.
La pubblicazione del libro è attesa per l'estate del 2021. Si può già prenotare a questo link.