Wonder Woman 1984: le prime reazioni della critica sono entusiaste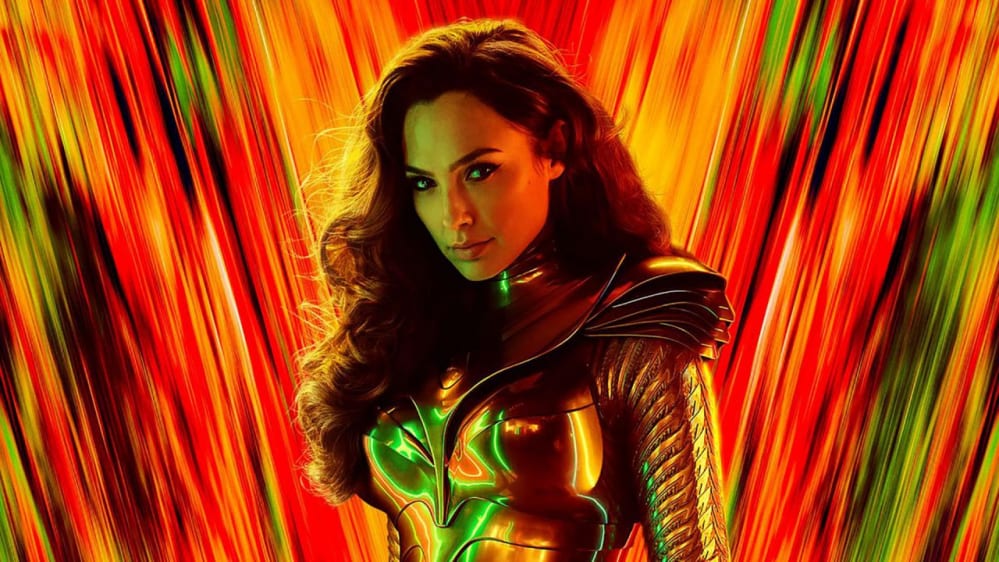 La critica americana ha già visto Wonder Woman 1984 ed ha espresso pareri entusiasti sul film di Patty Jenkins con Gal Gadot.
Considerando che Wonder Woman 1984 arriverà su HBO Max ed in alcune sale cinematografiche degli Stati Uniti il 25 dicembre, i critici cinematografici americani hanno già potuto vedere il film, ed a quanto pare le reazioni sembrano essere entusiaste.
Brandon Davis ha dichiarato che "si tratta di un film anni Ottanta in tutto e per tutto, un qualcosa di unico ad oggi. Rispetto al primo Wonder Woman è sembrato più grande e più contenuto al tempo stesso".
I've seen #WonderWoman1984!@PattyJenks literally made an 80s movie in every way, making it so unique for today. It feels both bigger than the first WW while simultaneously more contained.

Lots of Diana Prince and some epic Wonder Woman moments as @GalGadot literally soars! pic.twitter.com/QluelKwYly

— BD (@BrandonDavisBD) December 5, 2020
Eric Eisenberg ha detto senza mezzi termini che si tratta di un film "fantastico", e che "la storia è eccellente e con un grande messaggio senza tempo. Cheetah & Max Lord sono fantastici, con Pedro Pascal e Kristel Wiig che sono stati stellari".
Huge news: Wonder Woman 1984 is fantastic! The story is excellent & has a great, timely message; it packs in a ton of surprises; and amazing work is done with both Cheetah & Max Lord (Wiig & Pascal are both stellar). Get hyped, because it's the real deal. #WonderWoman1984 #WW1984 pic.twitter.com/9UQLyxn3gx

— Eric Eisenberg (@eeisenberg) December 5, 2020
Nuke The Fridge ha addirittura scritto di "aver pianto! Si tratta di un film spettacolare che dà forza sia agli uomini che alle donne".
I saw #WonderWoman1984 and OMG, I cried! It's spectacular! Empowering to both men and women. WOW!

— Nuke The Fridge (@NukeTheFridge) December 5, 2020
DC World lo ha definito "un capolavoro, ed è sorprendente la forza di questo film".
Yesterday I saw the New
Wonder Woman 1984 movie on the BIG screen thanks to @WarnerBrosUK
And here is my reaction!!
"A DC Movie Masterpiece and a Stunning but powerful Film"

Wonder Woman 1984 in cinemas from December 16th UK

More to come..soon#WonderWoman1984 #ww84 pic.twitter.com/WeiJr5pfLb

— DC WORLD (@_DCWorld) December 5, 2020
Mentre per Erik Davis "è esplosivo dall'inizio fino alla fine. [..] Si tratta di uno dei migliori sequel DC Comics di sempre, e sul finale mi ha anche commosso".
I'm so happy to report that #WW84 is an absolute blast from start to finish. An exceptional compliment to the first film, it's stuffed w/ heart, hope, love, action, romance & humor. @PattyJenks, @GalGadot & team delivered one of DC's best sequels. I was in tears when it ended. pic.twitter.com/ivPkBFmehd

— Erik Davis (@ErikDavis) December 5, 2020
E per Jenna Bush "è un film favoloso, con una Kristen Wiig fenomenale, e con i primi dieci minuti che vi faranno piangere".
Watched Wonder Woman 1984 last night at a virtual press event! It was wonderful! Kristen Wiig is phenomenal as Barbara, the opening 10 minutes will bring tears to your eyes …I absolutely loved it! @pattyjenks and @galgadot knock it out of the park! #WW84 @wonderwomanfilm pic.twitter.com/HVNGmkuorT

— Jenna Busch (@JennaBusch) December 5, 2020