Royal Mail's Official Marvel Comics Stamps: ora disponibili i francobolli in cornice in edizione limitata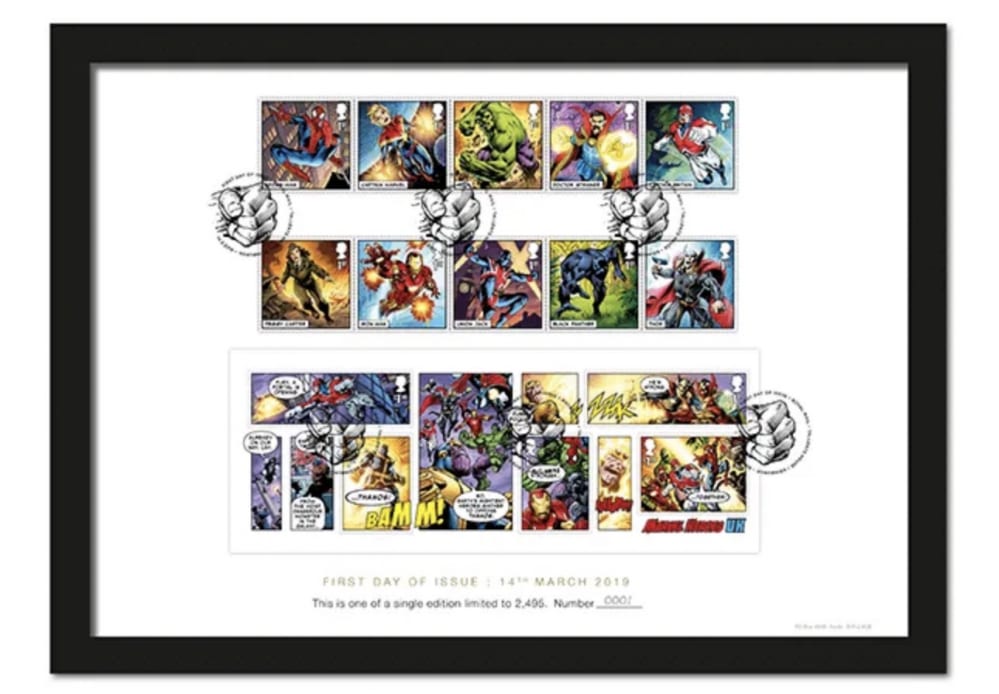 Sono stati rilasciati lo scorso anno, ma sono ancora disponibili sul sito ufficiale i francobolli commemorativi Marvel Comics, in edizione limitata e incorniciata, sia nel formato normale che in quello "ultimate".
La cornice "normale" in formato A4 contiene i 15 francobolli commemorativi ed è stata stampata in una tiratura limitata a 2500 copie.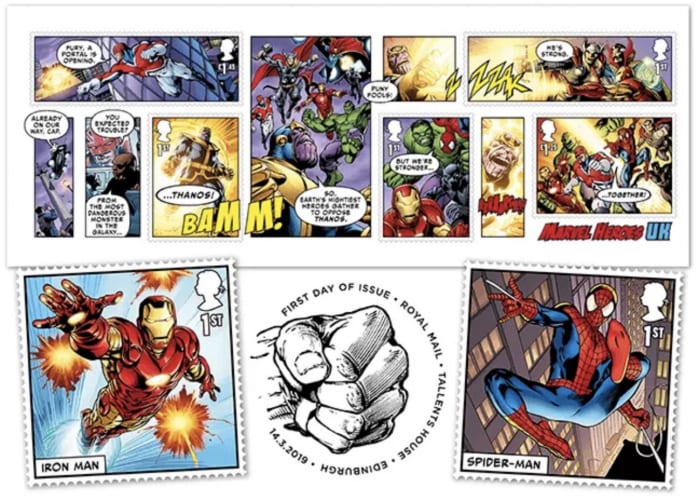 Royal Mail have released a set of 15 MARVEL Comics stamps, featuring some of the most iconic Super Heroes in the MARVEL Universe – including Spider-Man, Iron Man, Hulk, Thor, Black Panther, and Doctor Strange.
La cornice "ultimate" in formato A3 è ovviamente più grande ed è stata stampata in sole 995 copie: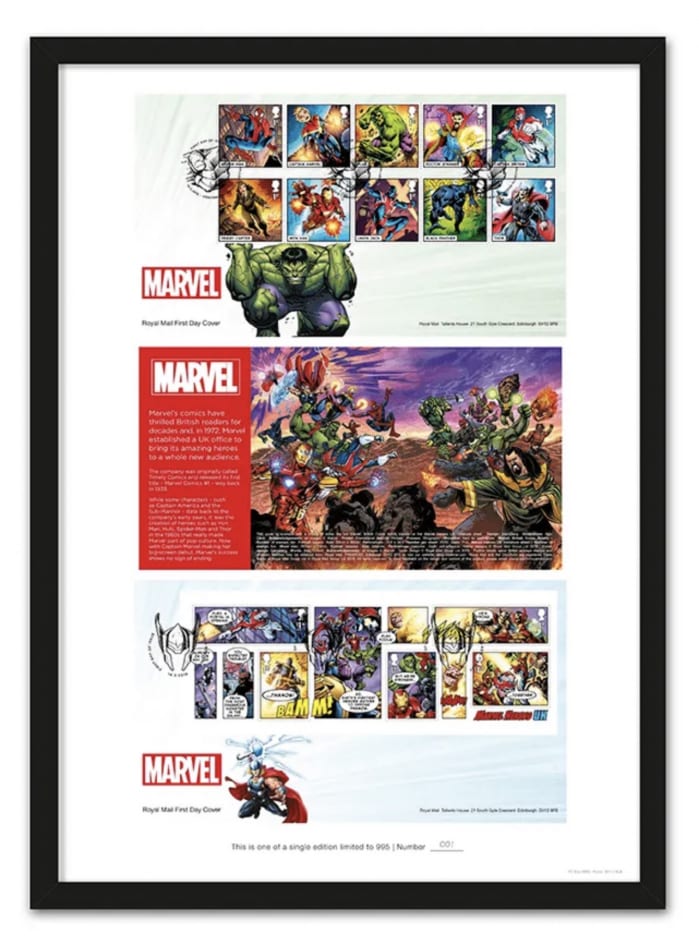 It comprises both Royal Mail Official First Day Covers, framed alongside the stamps' release notes. Together, they form a highly-desirable piece of MARVEL Comics memorabilia. A must-have for every fan's collection.
Entrambi i formati sono ancora disponibili sul sito ufficiale della Westminster Collection International.
Se preferite, sono disponibili altri set su Amazon.it sempre della Westminster Collection International: