BRICKNAUTS
Monkie Kid, ufficiale il nuovo tema LEGO dedicato all'oriente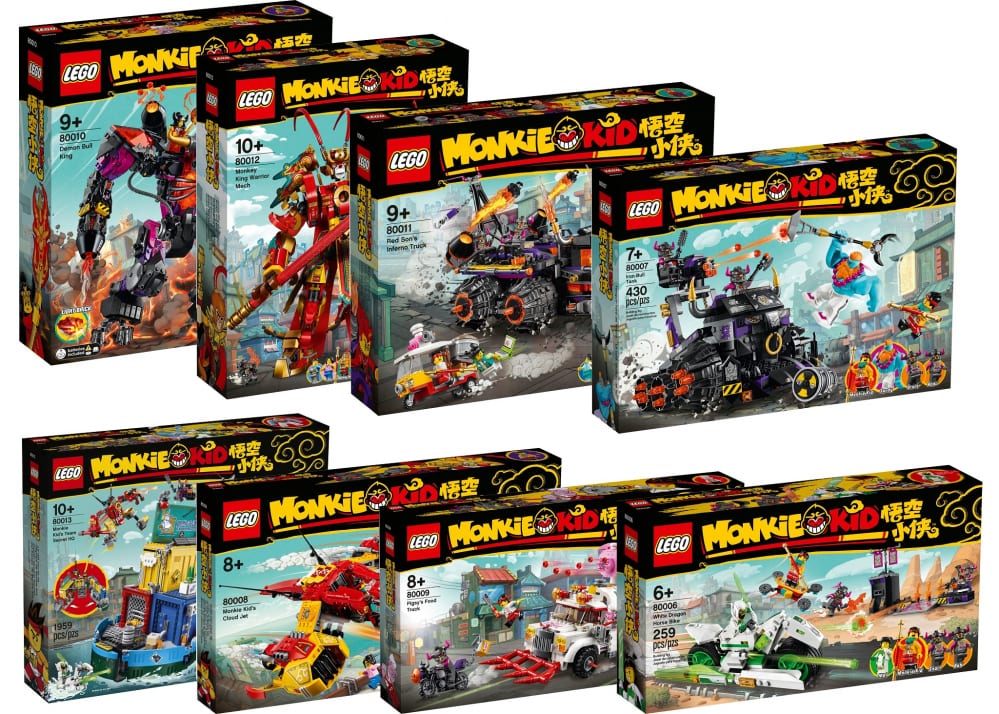 Annunciato ufficialmente da LEGO in questi minuti il nuovo tema Monkie Kid ispirato alla storia del Re Scimmia, composto da otto set, un piccolo film animato ed una serie TV in arrivo.
Il tema, come già discusso, si rifà alla leggenda cinquecentenaria del Re Scimmia raccontata nel romanzo del 1590 "Viaggio in Occidente", e racconta, tramite gli otto set LEGO mostrati oggi, un nuovo, non raccontato capitolo del leggendario racconto.
Abbiamo ormai capito che LEGO ha iniziato a dare una grande importanza allo "storytelling" ovvero al raccontare storie tramite i propri set ed anche in questo caso ci viene narrata la storia di un normale ragazzo, Monkie Kid (esatto si chiama proprio così), il quale dopo aver trovato il leggendario bastone del Re Scimmia (Monkey King), diventa il prescelto.
Da quel momento dovrà lottare assieme ai suoi amici contro Demon Bull King ed il suo esercito di Bull Clones, per impedirgli di conquistare la città.
Gli otto set di questo nuovo tema saranno disponibili in tutto il mondo a partire da domani 16 maggio, su LEGO Shop online e nei LEGO Store, LEGO Certified Store LEGOLAND e LEGOLAND Discovery Centers.
LEGO Monkie Kid 80006 White Dragon Horse Bike
259 pezzi, RRP: EUR 29,99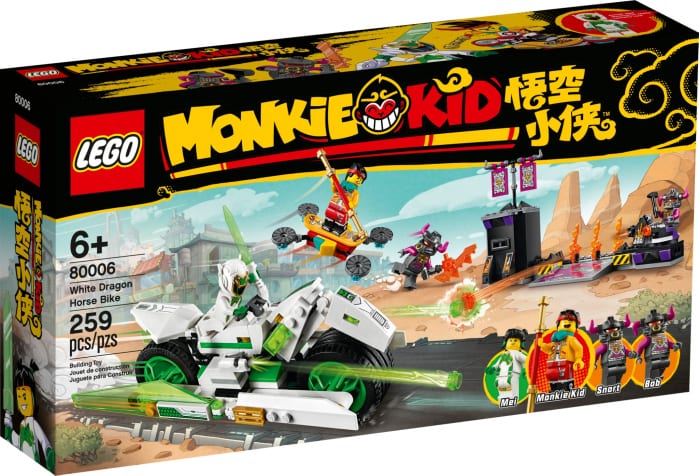 LEGO Monkie Kid 80007 Iron Bull Tank
430 pezzi, RRP: EUR 44,99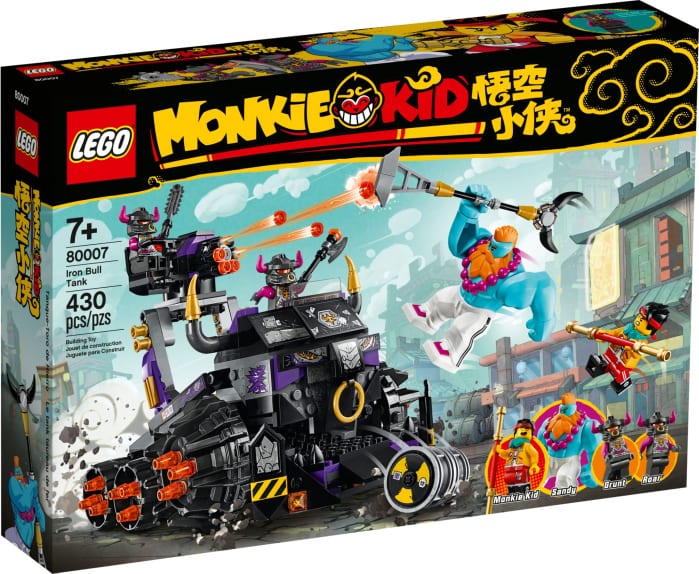 LEGO Monkie Kid 80008 Monkie Kid's Cloud Jet
529 pezzi, RRP: EUR 49,99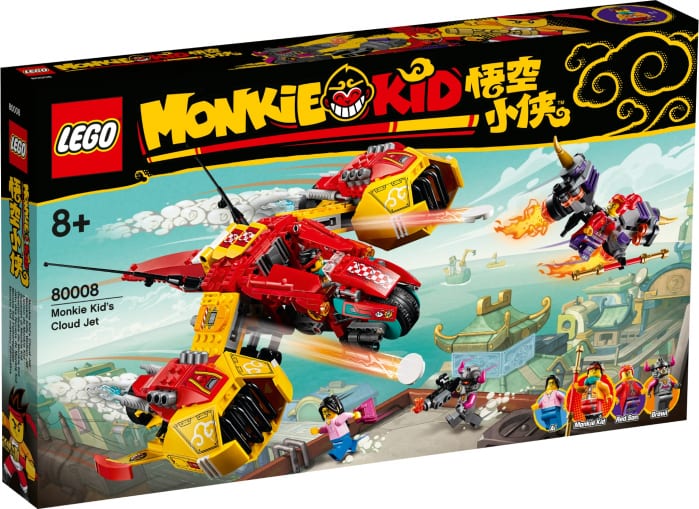 LEGO 80009 Pigsy's Food Truck
832 pezzi, RRP: EUR 59,99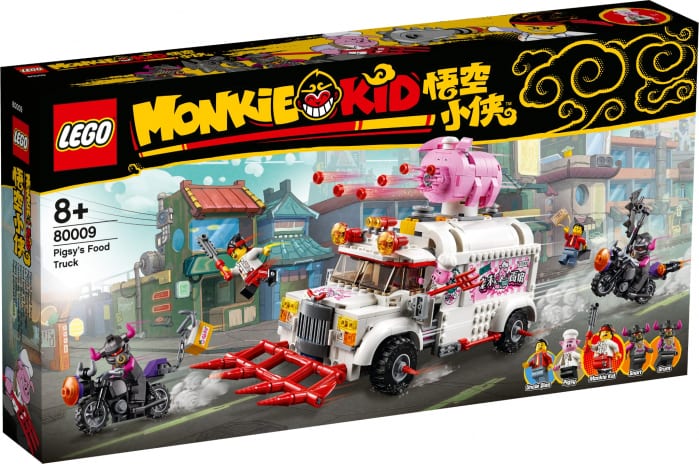 LEGO 80010 Demon Bull King
1051 pezzi, RRP: EUR 79,99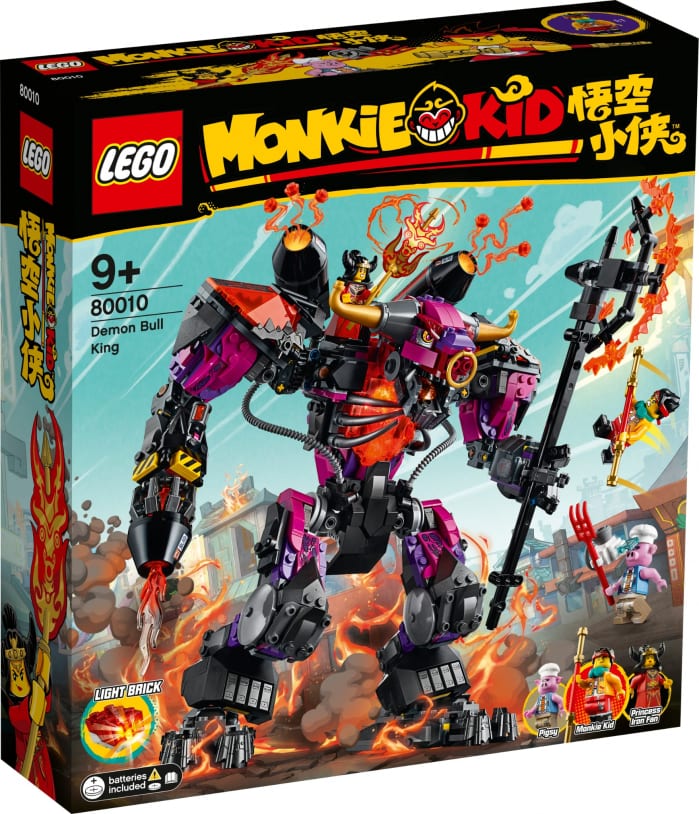 LEGO 80011 Red Son's Inferno Truck
1111 pezzi, RRP: EUR 99,99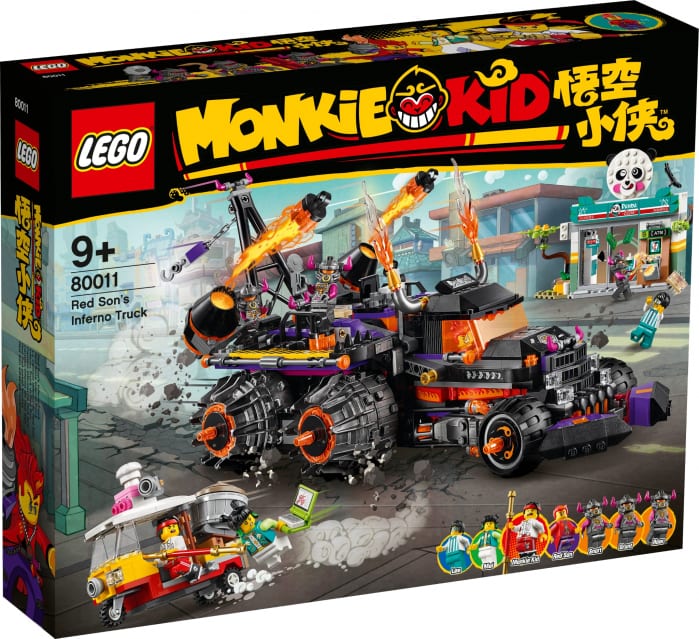 LEGO 80012 Monkey King Warrior Mech
1629 pezzi, RRP: EUR 129,00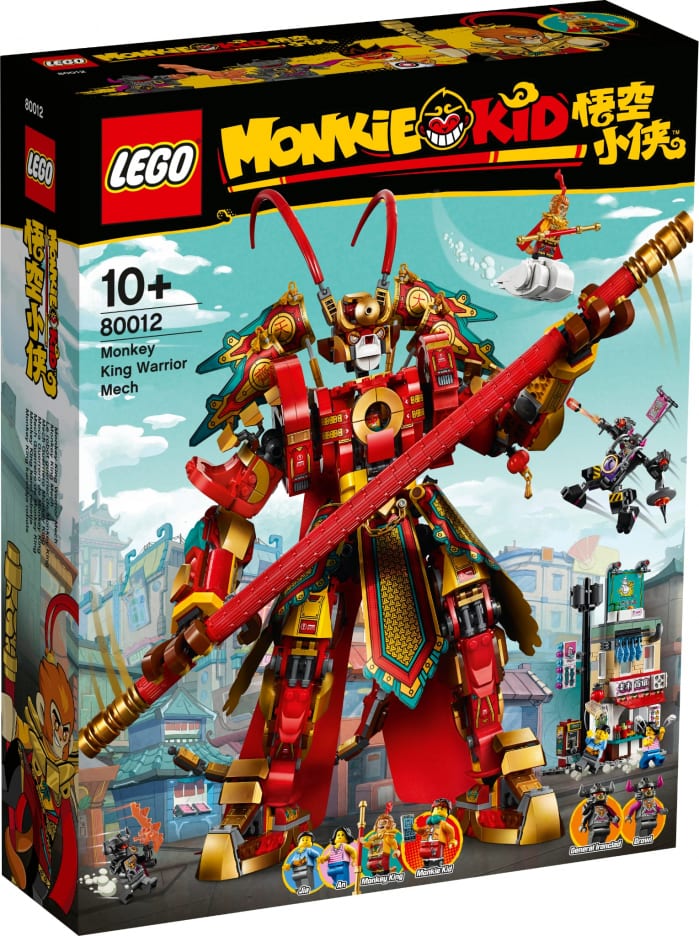 LEGO 80013 Monkie Kid's Team Secret HQ
1959 pezzi, RRP: EUR 169,99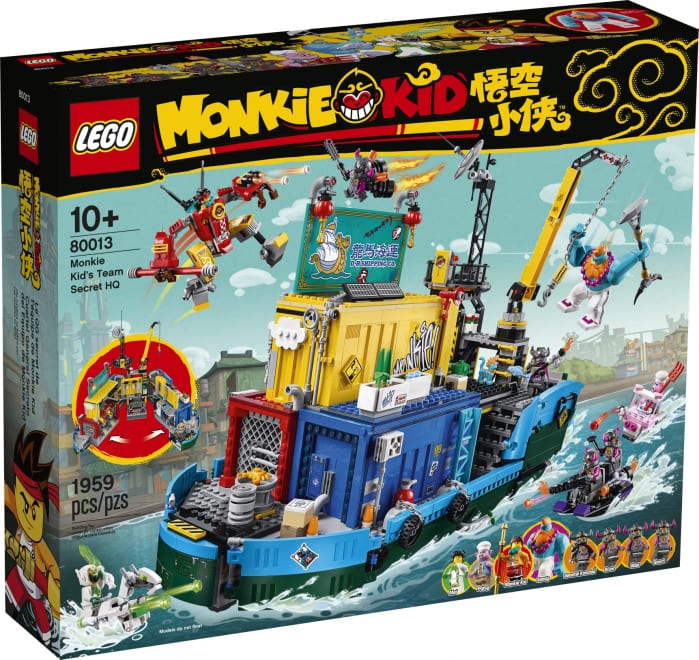 Di seguito la press release dell'annuncio.
® Monkie Kid™ – a new hero is born, a new story is waiting to unfold
The LEGO Group's first ever Chinese inspired theme sees the legend of the Monkey King from the classic Journey to the West novel reimagined in LEGO sets and minifigures
[May 15th, 2020] Inspired by the 500-year-old story of the Monkey King, LEGO Monkie Kid is the LEGO Group's take on a new, untold chapter of the legendary tale. Featuring eight exciting sets, an animated mini movie and TV series, LEGO Monkie Kid is the first ever LEGO theme to be inspired by a Chinese legend and is rooted firmly in the country's culture and values. The theme's sets are packed with fun, excitement and an epic story just waiting to unfold…
The tale begins when an ordinary boy, Monkie Kid, finds Monkey King's legendary staff and he becomes the chosen one. Together with his brave and loyal friends, Monkie Kid begins his quest to stop the Demon Bull King and his army of Bull Clones from taking over the city.
Paying tribute to stories known and admired by so many children and parents in China and Asia, this latest LEGO play theme brings new life to the iconic Monkey King fable and provides a common ground for children, parents and grandparents to build and play together.
"I am super excited about the launch of LEGO Monkie Kid. This fantastic new play theme is deeply inspired by Chinese culture and built on an esteemed story that is treasured by all generations. We know kids will be delighted by the world of LEGO Monkie Kid, and I can't wait to see how they immerse themselves in building, role playing and creating new stories through this theme. This is a very exciting innovation for the LEGO brand and one that demonstrates our commitment to building a strong future in China," says Julia Goldin, Chief Marketing Officer at the LEGO Group.
With a modern Chinese twist, LEGO Monkie Kid celebrates bravery and friendship and lets children engage in great building experiences whilst helping them to develop their imagination and creativity. Paul Huang, General Manager of LEGO China, says: "The launch of Monkie Kid is another important milestone in our journey to provide the creative LEGO play experience to many more Chinese children. Deeply rooted in Chinese culture, the new theme line is created with inspiration from China, for China, and at the same time empowers children around the world to be brave, resilient and optimistic through creative play with LEGO bricks."
Children can look forward to eight action-packed sets with colourful characters, impressive vehicles with exciting new and hidden features – plus a blue cat with an orange mohawk! The sets are a result of two years of close collaboration with children and parents in China to ensure they are authentic to local culture. Never before has the LEGO Group launched a theme inspired by one culture and with so much attention to local details, values and traits.
"I have been touched and inspired by China's rich history and culture, the passion and pride of the people and the incredible creativity of China. It has been an honour and privilege to be able to immerse myself in China's culture of storytelling, in particular – Journey to the West and the Monkey King. The epic stories and incredible characters have been a huge inspiration to the LEGO design team and me. It is with deepest respect for Chinese culture and the 500-year-old legend that we have created the next chapter in the story of the Monkey King – The Monkie Kid," says Simon Lucas, Senior Design Director at the LEGO Group.