Le Migliori Esclusive del New York Comic Con 2018, scelte da Itomi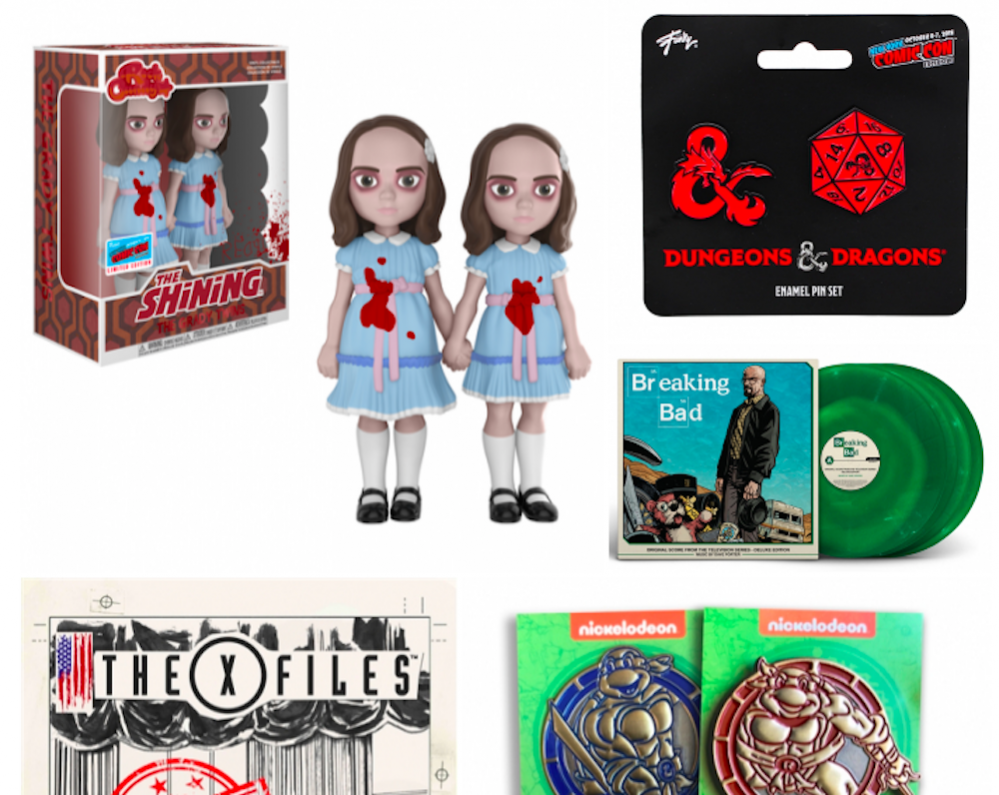 Il New York Comic Con è tappa fissa per me da ormai cinque anni e ogni anno la caccia al collezionabile in esclusiva per la fiera è una tradizione. Ecco le mie preferite tra le centinaia di proposte di quest'anno.
Vi ricordo che questa è solo una piccola selezione fatta secondo il mio gusto personale. Elencare tutte le esclusive disponibili è davvero difficile.
Se conoscete delle esclusive particolarmente interessanti che pensate abbia scordato, ricordatemele nei commenti qui sotto.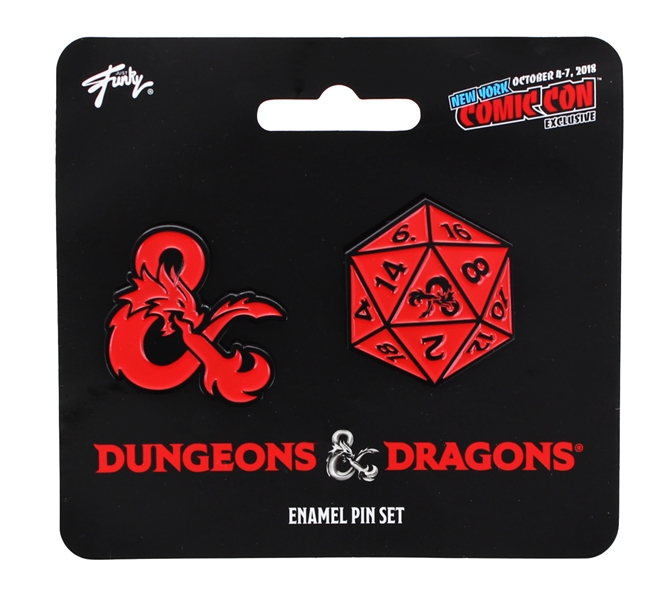 Dungeons & Dragons Ampersand and 20 Sided Die Pin NYCC 2018 Exclusive
Limited Edition of 1,200 – Booth 2872 & 2164 (TOYNK) – 12$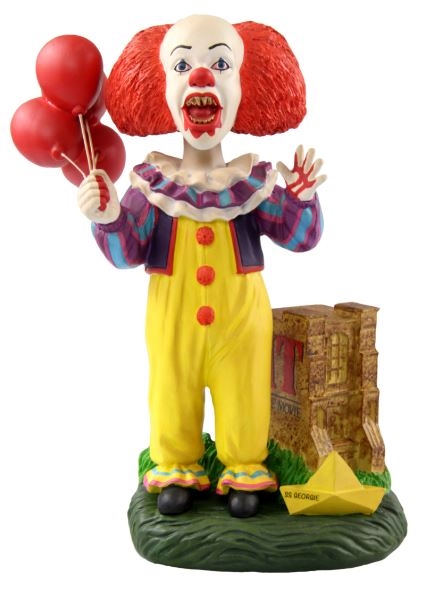 IT Blood Splattered Pennywise 1990 Bobblehead NYCC 2018 Exclusive
Limited Edition of 500 – Booth 2872 & 2164 (TOYNK) – $40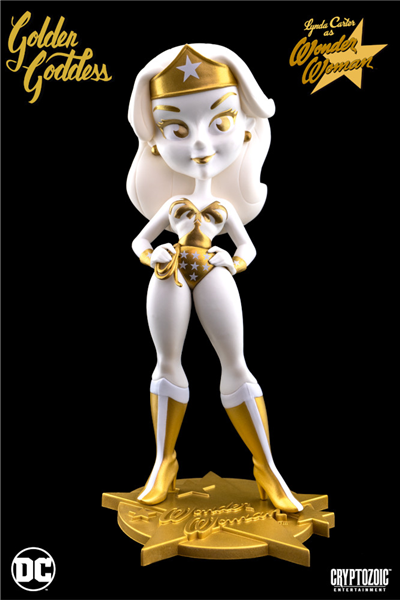 Golden Goddess Lynda Carter as Wonder Woman Vinyl Figure
Numbered 250pcs – Booth 244 Cryptozoic Entertainment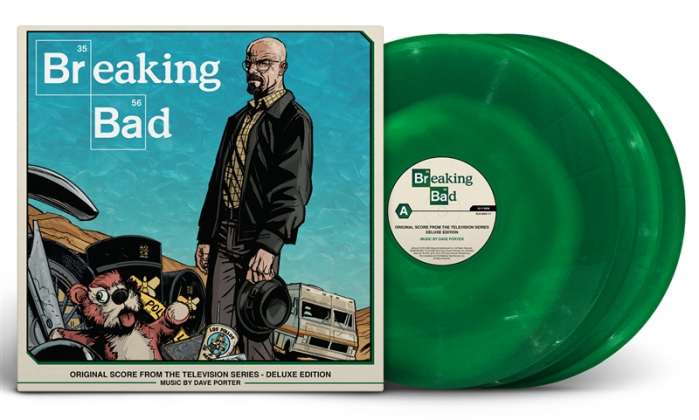 Breaking Bad Original Score From The Television Series *Deluxe Edition* Four LP Box Set NYCC-exclusive "Green Smoke" Variant
NYCC-exclusive "Green Smoke" vinyl variant. Deluxe 4LP set includes 46 tracks clocking in at over 150 minutes of music from the hit series Booth: 2264 SPACELAB9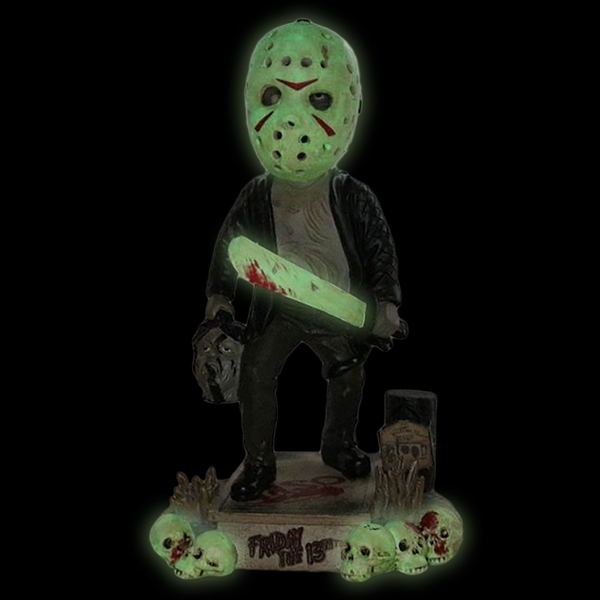 Friday the 13th Jason Bobble
Glows in the Dark. New York for the Con Exclusive. Booth: 426 FOCO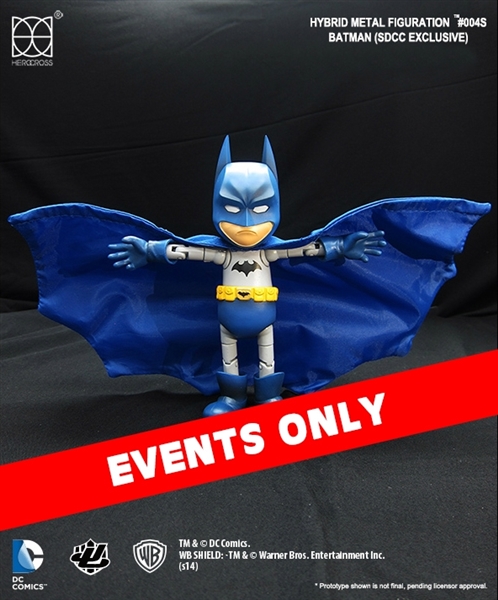 HMF # 004s Batman (SDCC Ver)
Booth: 402 Hero Cross International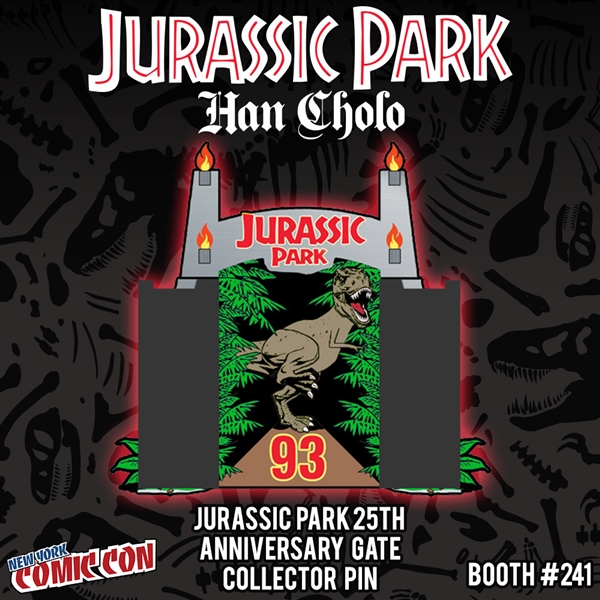 Jurassic Park 25th Anniversary Gate Hinged Enamel Pin
Limited to 100 pieces. Booth: 241 – Han Cholo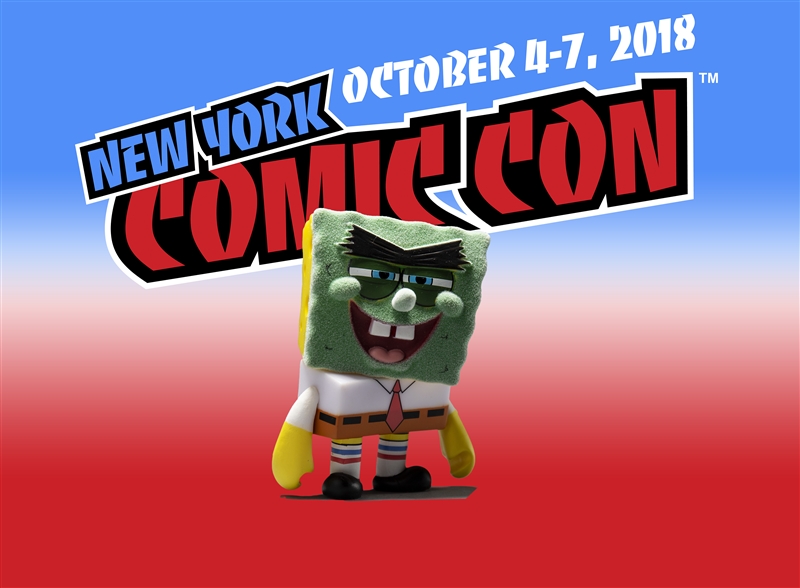 Kidrobot x Many Faces of Spongebob Abrasive Sponge
3″ Abrasive Sponge is coming to NYCC with a vengeance! Limited to 500 pieces world-wide. Booth: 322 – Kid Robot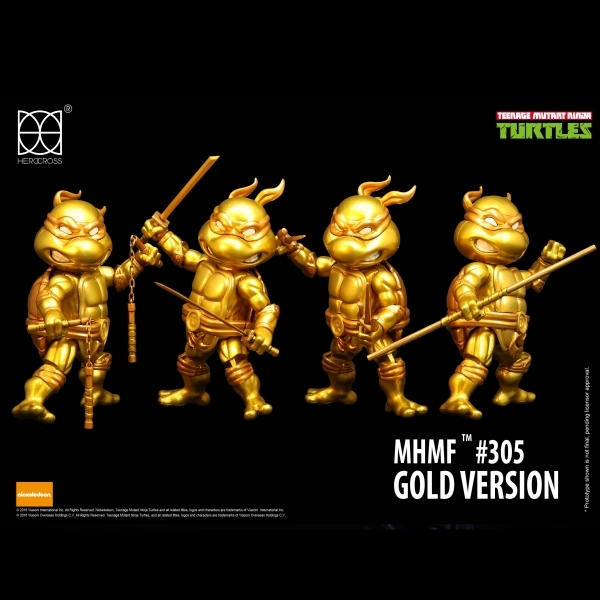 Mini Teenage Mutant Ninja Turtles – Gold version
Booth: 402 – Hero Cross International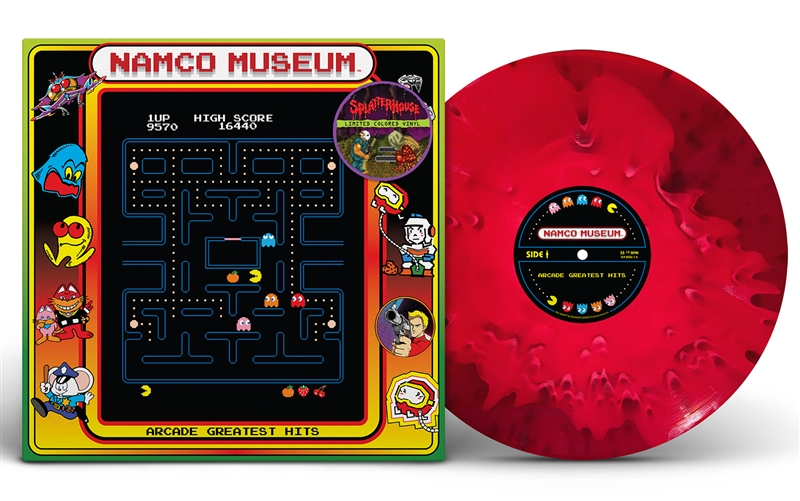 NAMCO Arcade Greatest Hits LP / NYCC-exclusive SPLATTERHOUSE Vinyl Variant
Includes innovative "multicade" die-cut jacket, plus a stunning 8-page full-color booklet
Booth: 2264 – SPACELAB9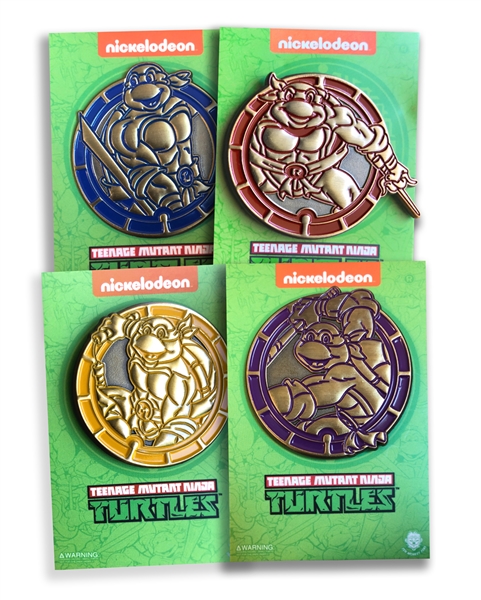 NYCC Exclusive TMNT Golden Emblems
Limited to 500. $10 per pin. Booth: 1865 – Zen Monkey Studios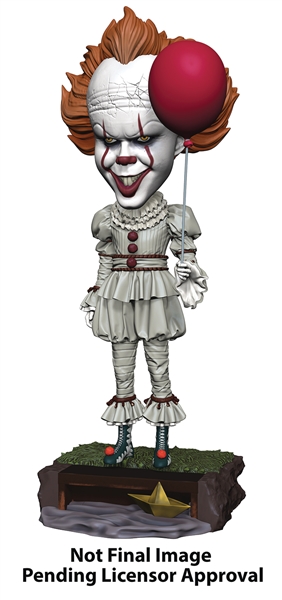 Pennywise It 2017 Head Knocker
Limited quantities available. $29.99. Booth: 2741 – In Your Dream Collectibles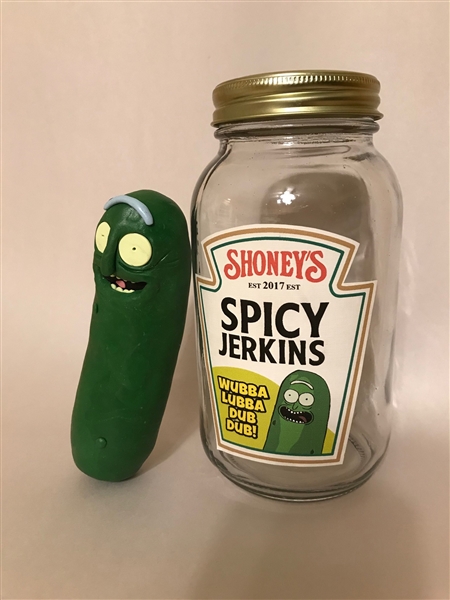 Pickle Rick sculpted pickle and Pickle Jar
Scolpito a mano da Amy Kukta. Booth: 1371 – Reckless Sidekick Productions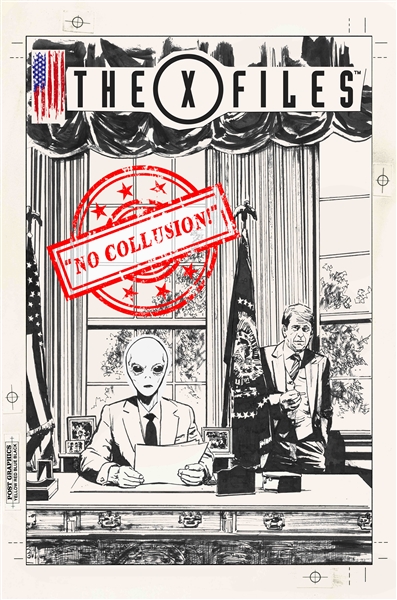 The X-Files "No Collusion!" Limited Print
Signed/numbered and limited 11×17 print. Booth: I27 – Joe Harris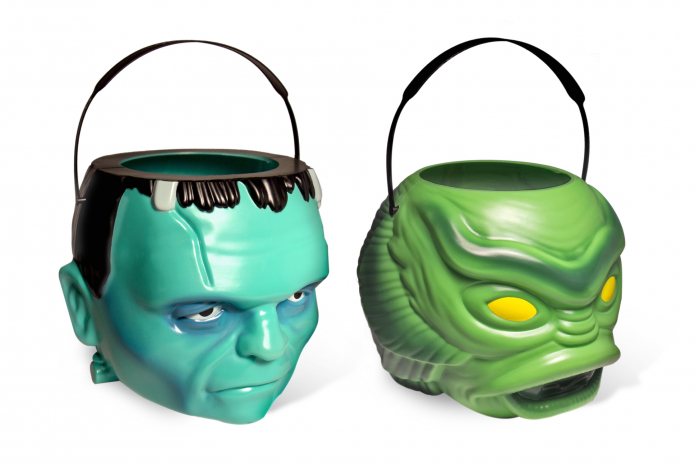 Super7 Super Buckets
Non sono proprio una esclusiva, ma verranno presentati al NYCC per la prima volta, solo i secchielli da Halloween di Super7. 20$ al booth #642.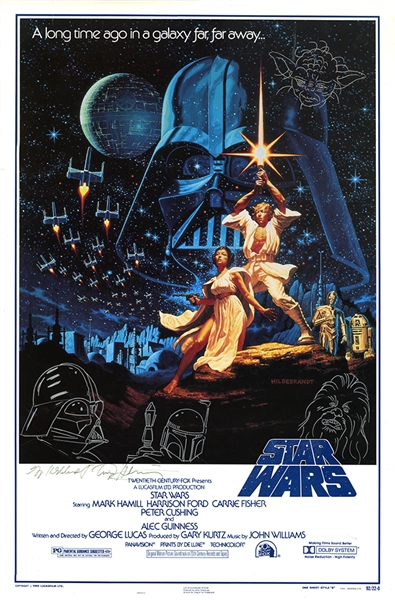 Star Wars 15th Anniversary Style B Marquee Poster Signed by Brothers Hildebrandt with Custom Sketches
Se poi volete davvero esagerare ci saranno anche gli ultimi 4 poster di Star Wars realizzati dai fratelli Hildebrandt e autografati prima che Tim morisse… con in più gli sketch di Greg di Darth Vader,  Yoda, Boba Fett e Chewbacca… alla modica cifra di 950 dollari. Booth: 1764 – Spiderweb Art Gallery
Funko
Funko avrà come ogni anno un numero incredibile di esclusive, praticamente a coprire ogni linea / genere. Ne ho selezionato soltanto tre, ma trovate la lista completa sul loro sito.
Vi ricordo che per comprare le esclusive durante il giorno serviva iscriversi alla lotteria del NYCC e vincere… per tutti gli altri c'è sempre la fila a fine giornata al booth ufficiale di Funko.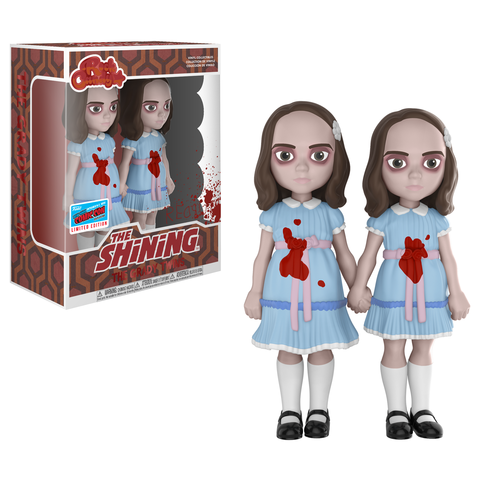 Rock Candy: The Shining – The Grady Twins (Target)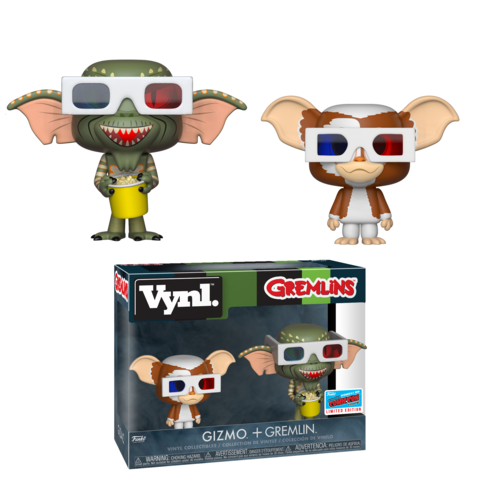 Vynl.: Gremlins – Gremlins in 3D Glasses (GameStop/EB Games)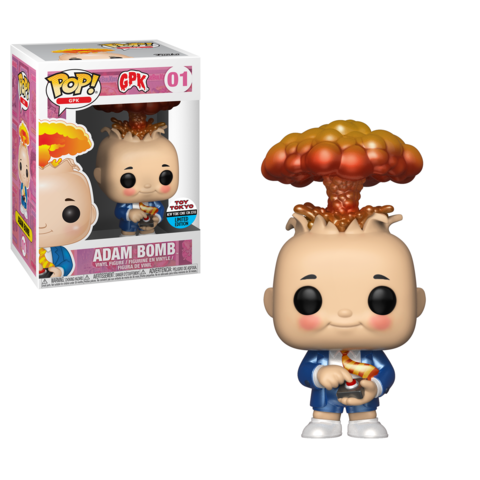 Pop! GPK: Garbage Pail Kids – Adam Bomb (Metallic) (Toy Tokyo) (LE 3000)
Vuoi seguire il mio shopping al New York Comic Con? Guardati anche la mia nota Evernote che mi porto durante il viaggio e aggiorno fino all'ultimo momento.