Portal Bedroom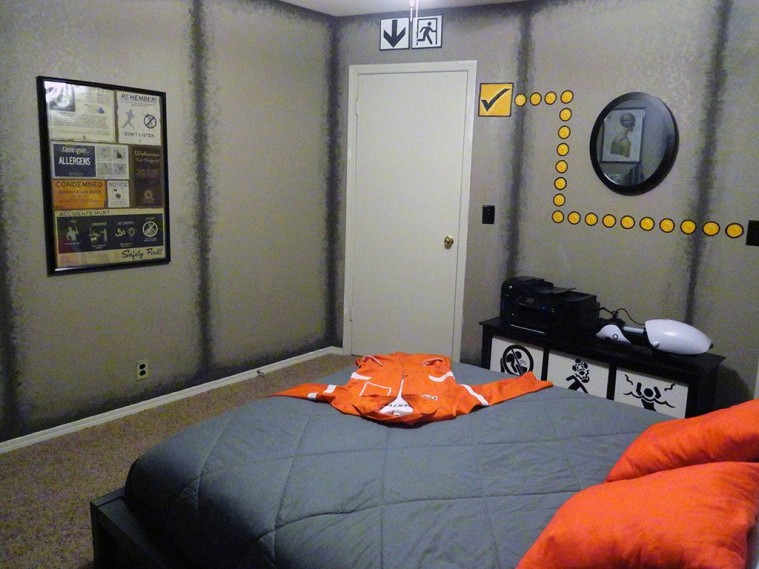 Una camera da letto completamente progettata sul design di Portal, con tanto di Torretta e PortalGun.
My name's Lauren, and I am an accountant/painter/gamer/adrenaline junkie/nerd/everything enthusiast. As a kid, I enjoyed doing anything related to painting, interior-decorating, or just art in general.
L'ideatrice, Lauren (foto in basso), si descrive come un'appassionata di gaming con una spiccata propensione per la decorazione d'interni e l'arte in generale.
Decide di realizzare una stanza interamente sul tema Portal e parallelamente di aprire un Sito Web dove postare il work in progress.