La più credibile foto del mostro di Loch Ness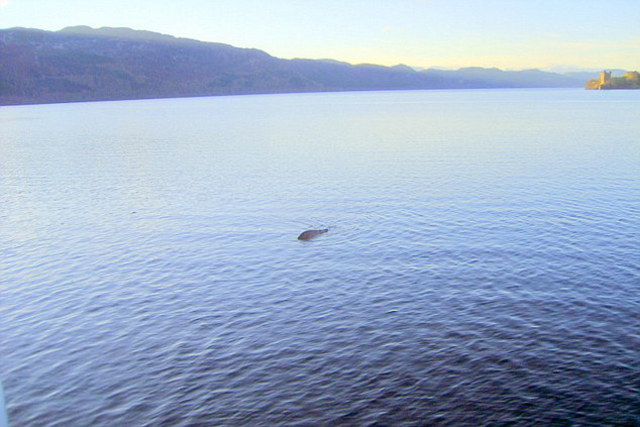 Mr Edwards, who has spent 26 years on his quest, managed to capture this image of a dark hump slinking in and out of the lake's waters from the deck of his boat, Nessie Hunter, before it vanished back into the deep. He says he has even had it independently verified by a team of US military monster experts as well as a Nessie sighting specialist. After watching the object for five to ten minutes, Mr Edwards said it slowly sank below the surface and never resurfaced.
Il capitano George Edwards è uno strippato ossessionato dal mostro di Loch Ness professionista della ricerca del mostro di Loch Ness che ha speso gli ultimi vent'anni della sua vita in questa missione, girovagando in barca per il lago oltre 60 ore a settimana.
George ha trovato ora il suo santo Graal: è riuscito a scattare una foto di quella che sembra la pinna dorsale del mostro lacustre più famoso del mondo.
Verificata da "esperti militari di mostri" la foto è stata giudicata autentica.
Quello che mi rimane da capire è: Hai passato da 5 a 10 minuti a guardare sta cosa e ha fatto una sola foto? neanche un video? una sequenza? niente di più?
George… vai a cagare dai.
– 'The most convincing Nessie photograph ever': Skipper claims to have finally found proof that Loch Ness Monster exists (dailymail.co.uk)