We used to be human. #23 (Stairway to Fail.)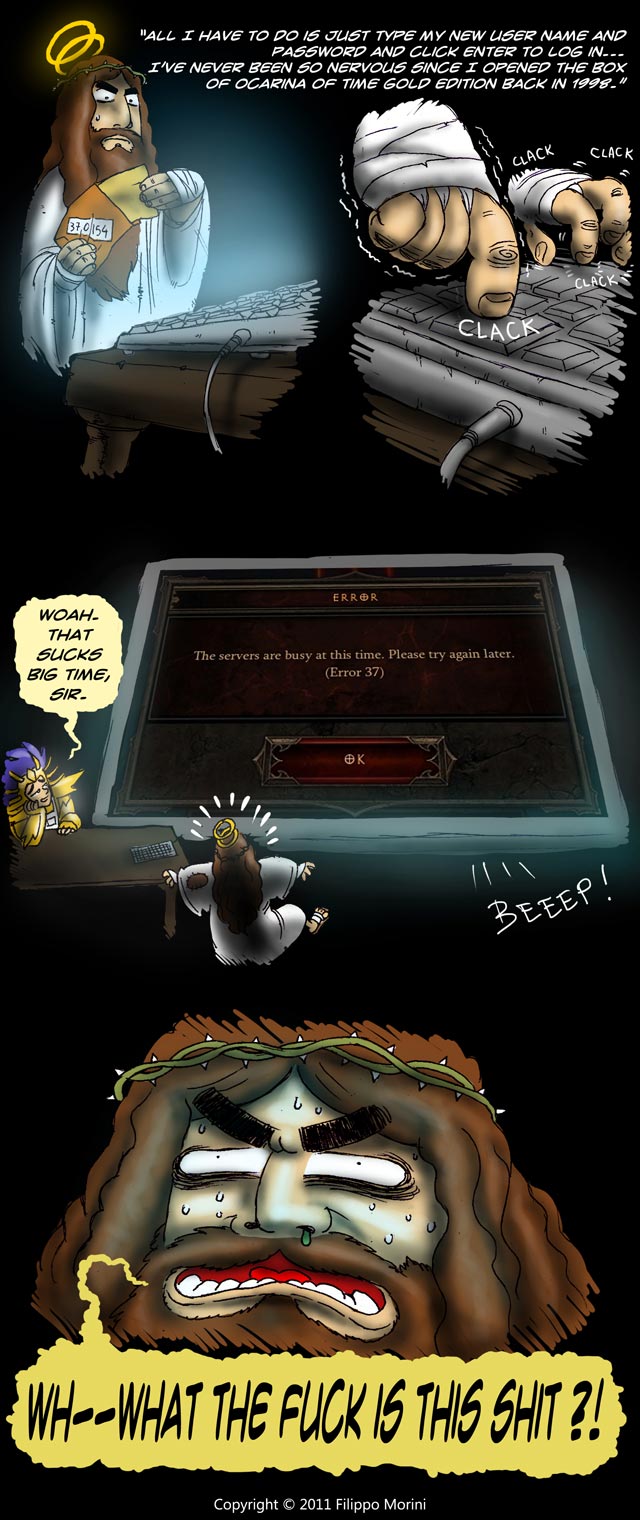 Ebbene si, è Giovedì e sono tornato a disegnare qualcosa per continuare la storia dietro We used to be human.
Non posterò tutte le settimane come facevo un tempo, ma quando mi verrà un'idea valida per poter proseguire le vicende di JC e Lou la posterò sicuramente qui, sempre di Giovedì come ho sempre fatto.
Chi non ha idea di che cosa stia dicendo, o non ha idea del perchè ci sia un Gesù barbone con 2 aureole, legga la prima parte CLICCANDO QUI.
A presto. :res: