Full Steam Ahead – L'ascesa di Valve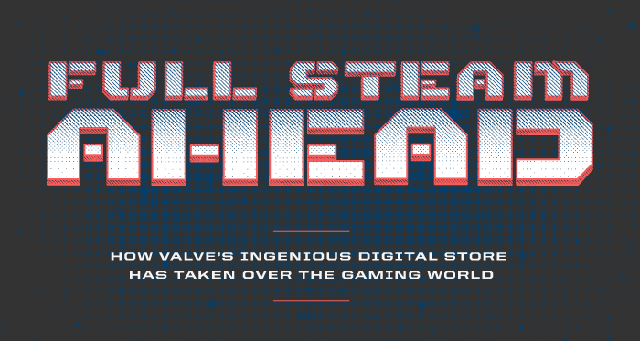 The one thing in common about movies, television shows, music or books is that they've all gone digital. I use Netflix instead of cable, Spotify instead of iTunes, and Kindle Reader instead of paperbacks. Want to guess what I use for video games? Yup, Steam.
Poche chiacchiere, Valve con Steam sta avendo un successone e sta facendo un sacco di soldi. Quanto?
Nell'approfondimento l'infografica integrale!
[more]


[/more]