Stormtrooper Motorcycle Armor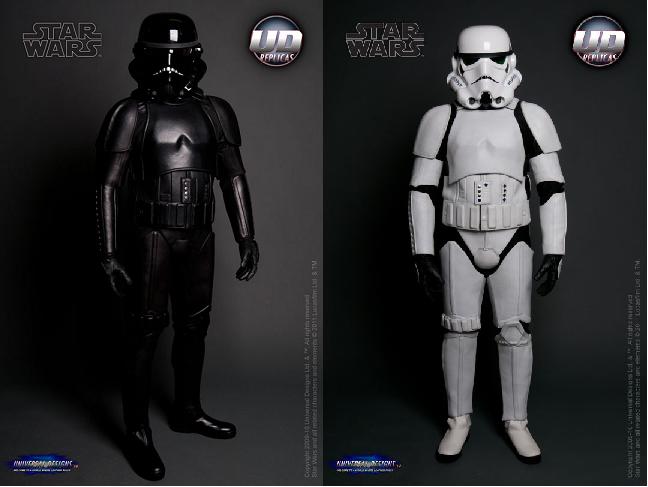 - Incredible attention to detail, featuring form molded details like never before.
– Raised rib detailing on the sleeves, shoulders, legs, torso and midsection perfectly replicating the look of rigid armor.
– Adjustable forearms, biceps, thighs and shin leather armor allow for a personalized 'custom' body fit.
– Waist belt is part of the jacket and not removable. Cleverly hidden is the main front zipper which has 3 main access points providing function, while allowing the main torso armor to be uncompromised and true to what was seen on screen.
– Snap buttons on the cuffs and wrist zippers.
– Jacket and Pants zip together at the waist essentially converting this to a one-piece body suit.
– Removable quilted cotton lining.
– CE-approved body armor in the shoulders, forearms/elbow, back spine protector, thighs and knee/shin armor is standard for riders but is easily removed for day-to-day wear.
Cari motociclisti nerd, che volete di più?
Correte a scrivere la letterina a Babbo Natale che il 25 è vicino…
Incautabile qui a 1143 $.