Macy's Thanksgiving Day Parade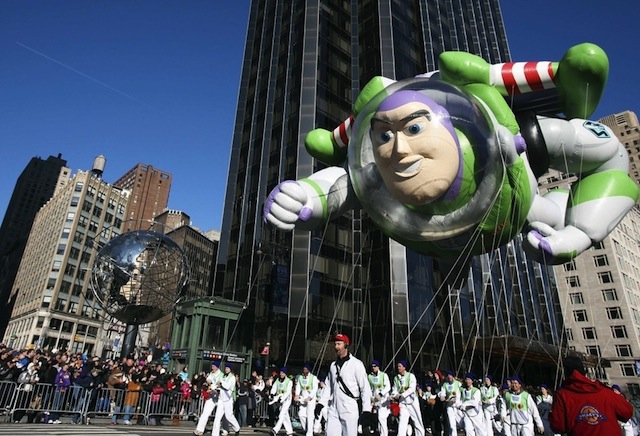 The Macy's Thanksgiving Day Parade, often shortened to Macy's Day Parade, is an annual parade presented by Macy's. The tradition started in 1924. The three-hour event is held in New York City starting at 9:00 a.m. EST on Thanksgiving Day.
Fin dal 1924 i grandi magazzini Macy's organizzano a New York per il giorno del ringraziamento una incredibile parata di enormi gonfiabili rappresentanti vari simboli della cultura americana e non.
Le origini sono attribute ai primi dipendenti di Macy's che negli anni venti erano in gran parte emigrati dall'Europa e volevano con questa idea celebrare gli Stati Uniti e al tempo stesso ritrovare il genere di parata e festa tipica dei loro paesi di origine.
Ecco un po' di foto storiche della parata, veramente strepitose:
[nggallery id=237]
Mentre per i primi anni della parata ci si affidò ad artisti circensi e si fecero sfilare gli animali dello Zoo centrale di New York, dal 1927 si cominciò ad utilizzare delle figure gonfiabili prodotte dalla Good Year, il primo baloon fu quello di Felix the Cat.
Gonfiati ad elio per farli galleggiare in aria, questi enormi baloon sono il simbolo stesso della parata: nel 1928 vennero rilasciati per la prima volta in aria a fine parata, ma, inaspettatamente, esplosero dopo pochi minuti.
Venne così studiato un sistema specifico di valvole che consentissero ai palloni di volare per giorni dopo la fine della parata. Al tempo stesso ogni pallone riporta l'indirizzo a cui riconsegnarlo, in cambio di un regalo di Macy's, se ritrovato a terra sgonfio.
Nel 1933 si arrivò ad un milione di persone e nel 1934 arrivò un certo Mickey Mouse tra i personaggi volanti della parata.
Un video della parata del 1954: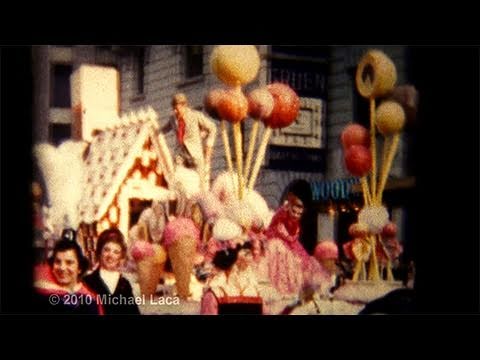 Ecco la lista sotto approfondimento di tutti i personaggi che hanno sfilato nella parata sotto forma di gonfiabili enormi:
Ma ovviamente la lista è infinita e comprende anche i Falloon (palloni ), i Balloonicle, decine di spettacoli, performance e altro.
Ed ecco un po' di foto da quest'anno, la 85a edizione, a cui si stima abbiano partecipato per le vie di New York 3,5 milioni di persone… impressive!
[nggallery id=236]
Photo Credits: 1 – 2 – 3 | Macy's Thanksgiving Day Parade (Wikipedia)