We used to be human. #20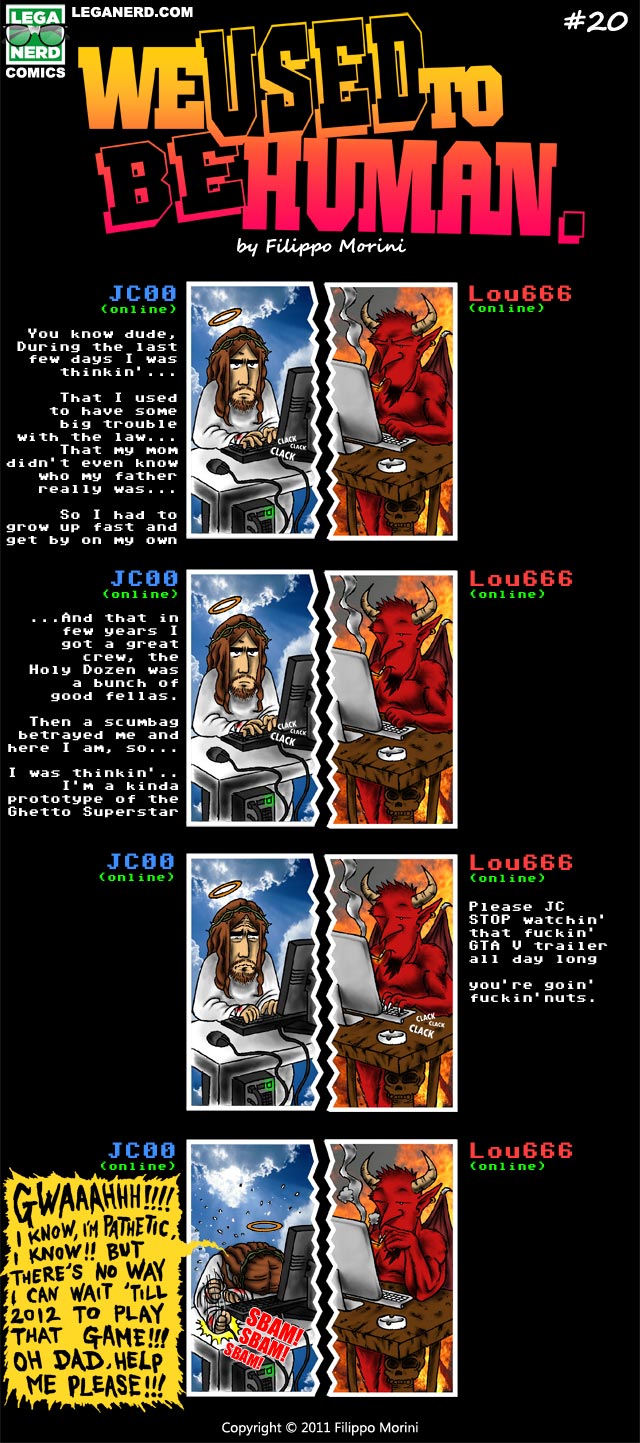 Dopo mesi mi sono finalmente deciso a mettere online un pò della roba che ho disegnato nel corso degli ultimi anni. Non c'entra nulla con lo stile utilizzato per We used to be human ma tant'è.
Tutto ciò che produrrò in futuro eccetto le strisce WUTBH/TADON (che verranno pubblicate sempre e solo su LN) finirà su QUESTA PAGINA QUI.