La leggenda del Chelsea Hotel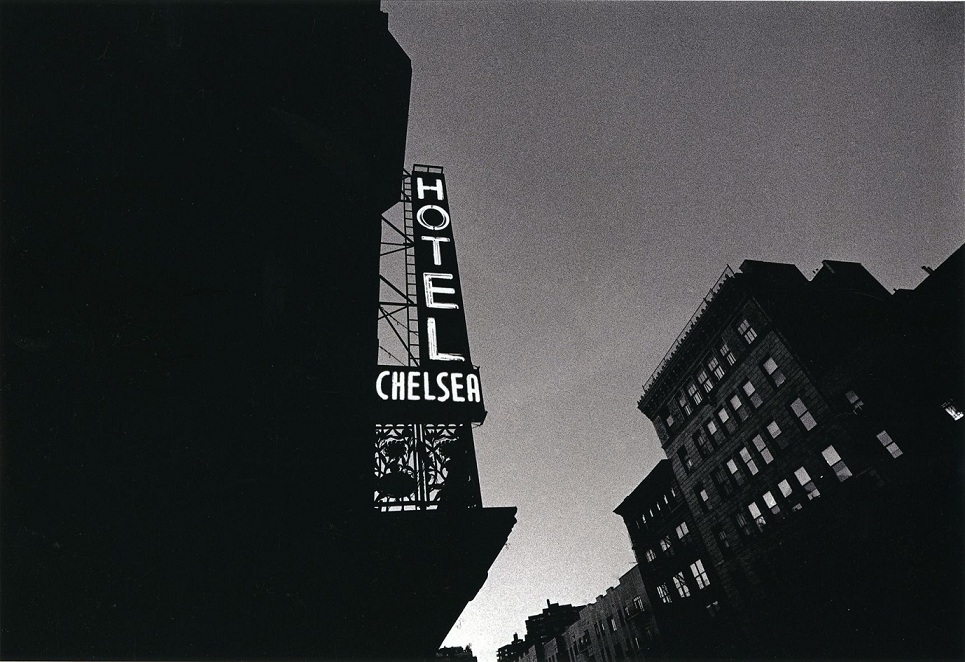 People are always asking me what it's like to live in the Chelsea Hotel.
Not always easy.
There are times I felt like a fly caught in a spider's web, at risk of being eaten alive if I made the wrong move…
Il Chelsea Hotel (o Hotel Chelsea) è uno storico hotel di New York, situato al 222 West 23rd Street, Manhattan, tra la Seven e l'Eight Avenue, vicino a Chelsea.
L'Hotel è stato costruito nel 1883 per abitazioni private, è stato l'edificio più alto di New York fino al 1899.
All'epoca il Chelsea, ed in particolare la strada su cui si trova l'hotel, erano il centro nevralgico di NY.
Nel 1905, l'edificio fu acquistato e gli fu data la destinazione d'uso attuale.
Ma non si può definire il Chelsea Hotel un semplice albergo perchè questo edificio è in realtà un simbolo, una leggenda di mattoni, un monumento, un totem, un tempio, un inferno, un paradiso, un libro, un film, una città, uno stile di vita, un manifesto culturale e molto altro ancora…
Per darvi un'idea di cosa questo edificio rappresenti, ecco la lista di alcuni ospiti illustri che hanno pernottato o vissuto al Chelsea Hotel:
Musicisti
[more]Jimi Hendrix, The Grateful Dead, Tom Waits, Bob Dylan, Janis Joplin, Patti Smith, Iggy Pop, Leonard Cohen, Canned Heat, Sid Vicious, Chick Corea, Dee Dee Ramone, Jeff Beck, Joni Mitchell, Alice Cooper, Madonna,Anthony Kiedis(Red Hot Chili Peppers),Pete Doherty and The Libertines, Bobby "Werner" Strete, Virgil Thomson, Johnny Thunders, Phil Lynott, Henri Chopin, John Cale, Édith Piaf, Alejandro Escovedo, Peter Walker, Vivian Stanshall, Richard Hell, Jobriath Boone, Little Annie, Rufus Wainwright, Abdullah Ibrahim/Sathima Bea Benjamin, Vasant Rai, Falco, Ryan Adams, The Fuse (UK), Michael McDermott, Melissa Auf der Maur, Tim Freedman, Taylor Momsen's Band :the Pretty Reckless.
[/more]
Attori e registi
[more]Stanley Kubrick, Shirley Clarke, Mitch Hedberg, Dave Hill, Miloš Forman, Lillie Langtry, Ethan Hawke, Dennis Hopper, Vincent Gallo, Eddie Izzard, Hal Miller, Kevin O'Connor, Uma Thurman, Elliot Gould, Elaine Stritch, Michael Imperioli, Jane Fonda, Gaby Hoffmann and her mother.[/more]
Scrittori
[more]Mark Twain,O. Henry,Herbert Huncke,Dylan Thomas,Arthur C. Clarke, William S. Burroughs, Gregory Corso, Arnold Weinstein, Leonard Cohen, Sharmagne Leland-St. John, Arthur Miller, Quentin Crisp, Gore Vidal, Tennessee Williams,Allen Ginsberg, Jack Kerouac,Robert Hunter, Jack Gantos, Brendan Behan, Simone de Beauvoir, Jean-Paul Sartre, Thomas Wolfe, Charles Bukowski, Raymond Kennedy, Raymond Foye, Matthew Richardson, René Ricard, Michael Rips.[/more]
Artisti
[more]Andy Warhol ( e tutte le stelle che facevano parte della sua corte: Edie Sedgwick, Viva, Ultra Violet, Candy Darling), Henri Cartier-Bresson, Joe Andoe, Larry Rivers, Brett Whiteley, Christo, Arman, Sheila Berger, Richard Bernstein, Francesco Clemente, Julian Schnabel, Ana de Portela, Ching Ho Cheng, David Remfry, Philip Taaffe, Ralph Gibson, Robert Mapplethorpe, Peggy Biderman, Frida Kahlo, Diego Rivera, Robert Crumb, Jasper Johns, Edie Sedgwick, Claes Oldenburg, Vali Myers, Donald Baechler, Herbert Gentry, Willem De Kooning, Lynne Drexler, Harry Everett Smith,Alphaeus Philemon Cole, Susan Olmetti.[/more]
Potete ben intuire a questo punto che stiamo parlando di un edificio fuori dal comune.
Di qui infatti è passata la storia della musica, del cinema, dell'arte moderna e della letteratura, portandosi con sé nella valigia tutte le sue leggende,i suoi miti e le sue stranezze.
Il Chelsea Hotel è il manifesto della cultura punk, il tempio della beat generation ma allo stesso tempo la culla del rock.
All'interno delle sue stanze ha ospitato (molto spesso gratis) non solo gli artisti, ma soprattutto il loro stile di vita bohémien, fatto di feste senza limiti e senza fine, abuso e controabuso di alcol, stupefacenti e sesso, morti sospette, leggende e misteri (probabilmente generati dalle menti alterate dei suoi ospiti) e tutto ciò che uno spirito anticonformista e ribelle riesca ad immaginare.
Per raccontare le storie del Chelsea non basterebbe un enciclopedia:
Qui Bob Dylan ha composto numerose canzoni e i poeti Allen Ginsberg e Gregory Corso, lo scelsero come luogo di scambio filosofico e intellettuale.
Qui Arthur C. Clarke scrisse "2001 Odissea nello spazio".
Qui Andy Warhol ambientò "Chelsea Girl".
Qui lo scrittore Dylan Thomas morì di avvelenamento da alcol nel 1953.
Nella camera n°100, tutt'ora meta di pellegrinaggi, Sid Vicious dei Sex Pistols ha probabilmente accoltellato la sua fidanzata, Nancy Spungen.
"Mi ricordo bene di te al Chelsea Hotel", cantava Leonard Cohen.
L'albergo è stato inoltre al centro di numerosi film :
Chelsea Girls di Andy Warhol,appunto,
9 settimane e mezzo,
Léon,
Sid & Nancy,
The Interpreter ,
Chelsea on the Rocks di Abel Ferrara (che ha inspirato questo post) [more]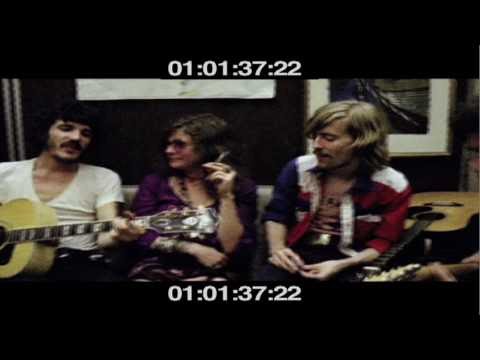 [/more]
e moltissime altre pellicole…
E' stato protagonista o sfondo in numerosi libri:
Madonna – Sex,
Jordi Sole – La cantante descalza y otros casos oscuros del rock,
Ed Hamilton – Legends of the Chelsea Hotel: Living with the Artists and Outlaws at New York's Rebel Mecca,
Joseph O'Neill – Netherland,
Sparkle Hayter – The Chelsea Girl Murders,
e decine di altri …
Ed è stato inoltre al centro di centinaia e centinaia (e centinaia) di canzoni.
Insomma per molti il Chelsea è stato un paradiso di libertà, anticonformismo e scambio di idee, ma per molti altri invece è stato un inferno di droga, dipendenze e violenza dalle quali è stato impossibile fuggire.
Negli ultimi mesi il prestigioso hotel di NYC è stato messo in vendita per via dei costi di manutenzione insostenibili per i vecchi propietari.
Ci auguriamo tutti davvero che il Chelsea possa tornare all'antico splendore.
…"Mi ricordo bene di te al Chelsea Hotel", cantava Leonard Cohen.
Inside: The Chelsea Hotel Photographed by Julia Calfee
[more]
[/more]
wiki/Hotel Chelsea
Abel Ferrara
hotelchelsea.com
(in media 200$ al giorno per una camera)
j
uliacalfee.com
Enjoy bohémien!