Information Design by Francesco Franchi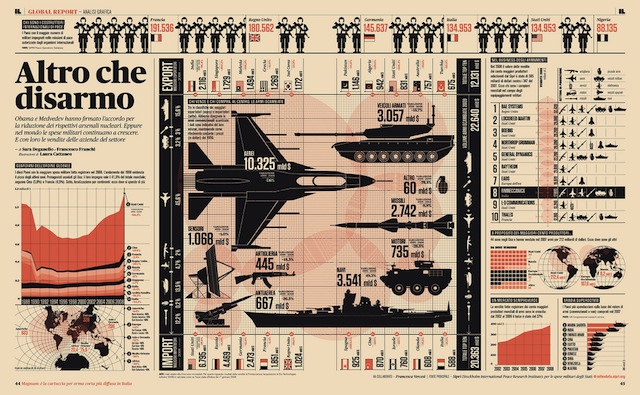 Since 2008, I've worked as art director for IL – Intelligence in lifestyle, the gentlemen's newsmagazine of Il Sole 24 ORE, the leading financial and economical newspaper in Italy. Before I've worked for five years as senior designer for Leftloft, a design studio based in Milan and New York. In 2005, I took specialist courses in graphic design in London. In 2007, I completed a masters degree in industrial design at the Politecnico of Milan, graduating with distinction, with a thesis on newspaper design.
Francesco Franchi è l'Art Director de "IL" il mensile de Il Sole 24 Ore che ha già conquistato svariati premi in giro per il mondo grazie alla sua grafica veramente eccelsa. Strepitose le sue infografiche in ogni numero, così come in generale la cura e il rigore grafico… consigliato a tutti, appassionati o meno di graphic / information design.
Centinaia di esempi del suo lavoro sono presenti sul suo Flickr, dateci un'occhiata:

Ed ecco il suo sito ufficiale:
http://www.francescofranchi.com