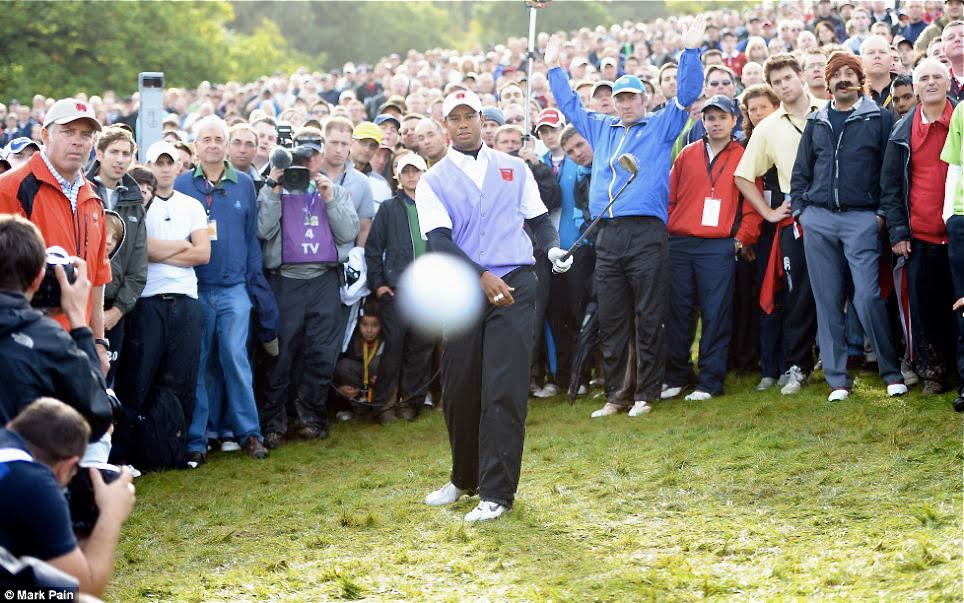 Photographer Mark Pain was on assignment for Britain's Daily Mail newspaper at the Ryder Cup when Tiger Woods attempted to chip his third shot on to the green. But Woods hit the ground behind the ball and duffed the shot straight at Pain who held his ground as the ball went straight for him, hit his camera, bounced on to his chest and came to rest at his feet.
Già uno che si chiama Pain se lo merita, comunque questa è una foto da premio.
Woods was furious, but neither he nor caddie Steve Williams objected to Pain's position. The shot from the rain-soaked rough, was just badly struck. Tiger and Stricker went on to win the match, but Pain got the best shot of the tournament!
For camera buffs, Pain was using a Nikon D3S camera, with a 24-70 mm lens and a shutter speed of 1/1000 of a second.
Link.
Hai detto sigaro?