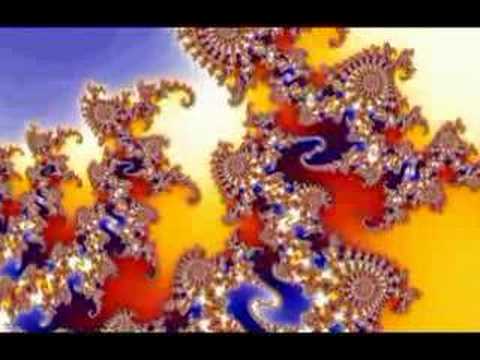 A zoom into the "Seahorse Valley" region of the Mandelbrot Set. Set to "La Villageoise" by Rameau, performed by Trevor Pinnock. (Music — and therefore this video — are subject to the Creative Commons license. Check out www.magnatune.com.)
Due articoli molto interessanti che spiegano ai profani come me diverse forme matematiche, dai frattali alle spirali agli iperboloidi.
Il
primo
ed il
secondo
.
M'ha intrigato la parte sugli iperboloidi, come si può realizzare un solido apparentemente curvo con sole linee rette:
Now, take a handful of uncooked spaghetti noodles. Use two hands, and twist the strands loosely. It forms the shape of a hyperboloid structure, which looks like a cooling tower at a nuclear reactor. All the spaghetti noodles are still straight, but the shape of the handful is curved.