LEGO Ideas Winnie The Pooh: annunciato ufficialmente il set 21326 dedicato al famoso orsetto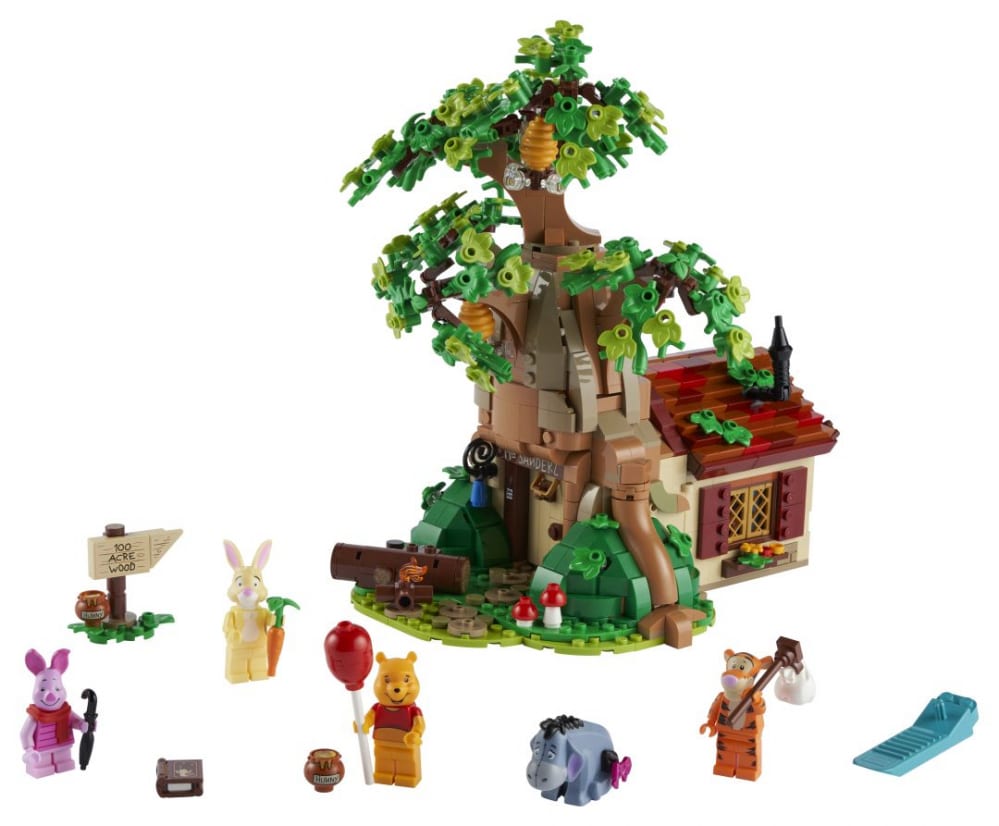 Annunciato ufficialmente il set 21326 LEGO Ideas Winnie The Pooh con protagonista l'orsetto immaginario nato dai romanzi di Alan Alexander Milne.
Annunciato come vincitore della Second Review 2019 assieme al progetto del Medieval Blacksmith ormai un anno fa (12 febbraio), finalmente LEGO ha tolto i veli al set 21326 LEGO Ideas Winnie The Pooh, nato dall'idea dell'artista LEGO inglese Ben Alder e dedicato al famoso orsetto immaginario protagonista dei romanzi di Alan Alexander Milne e che dal 1961 è di proprietà della Disney.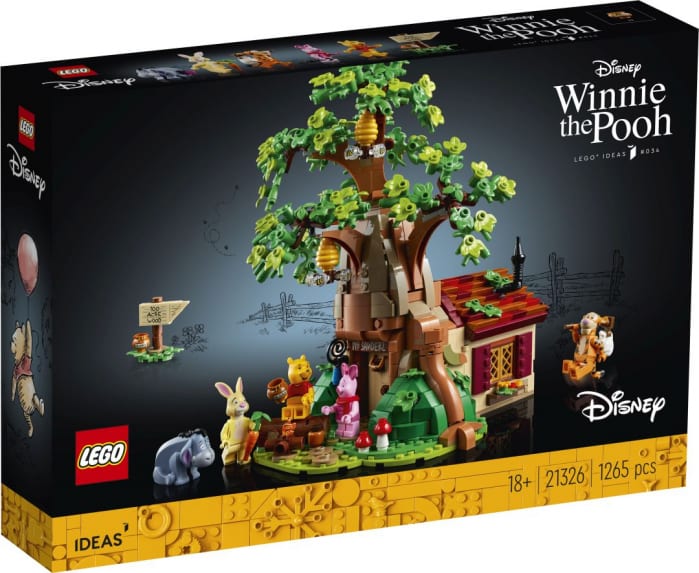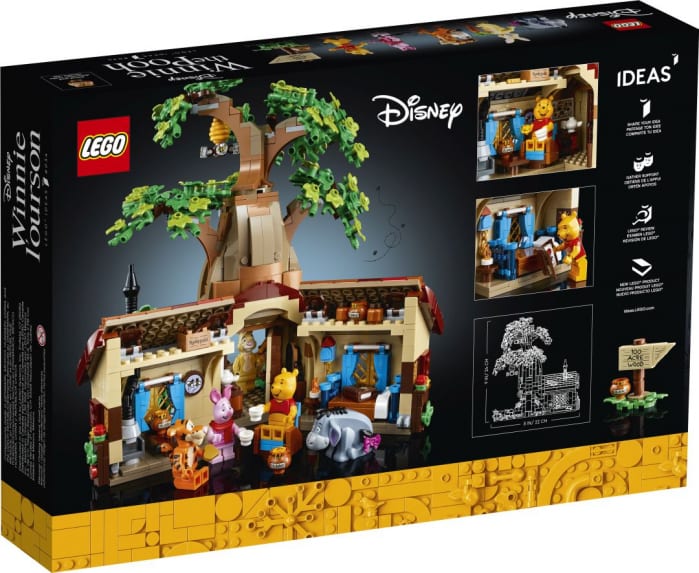 Il set raffigura la quercia in cui vive l'orsetto di pezza di Christopher Robin assieme au suoi amici. È marchiato 18+ ed è composto da 1265 pezzi e cinque minifigure:
Winnie The Pooh
Tigro
Ih-Oh
Tappo
Pimpi

La costruzione finale misura in altezza 22 cm, 18 di larghezza e 24 di profondità e, riportando in modo fedele i dettagli della versione "cartoon", riporta sopra la porta d'entrata il cartello con su scritto "Mr. Sanderz".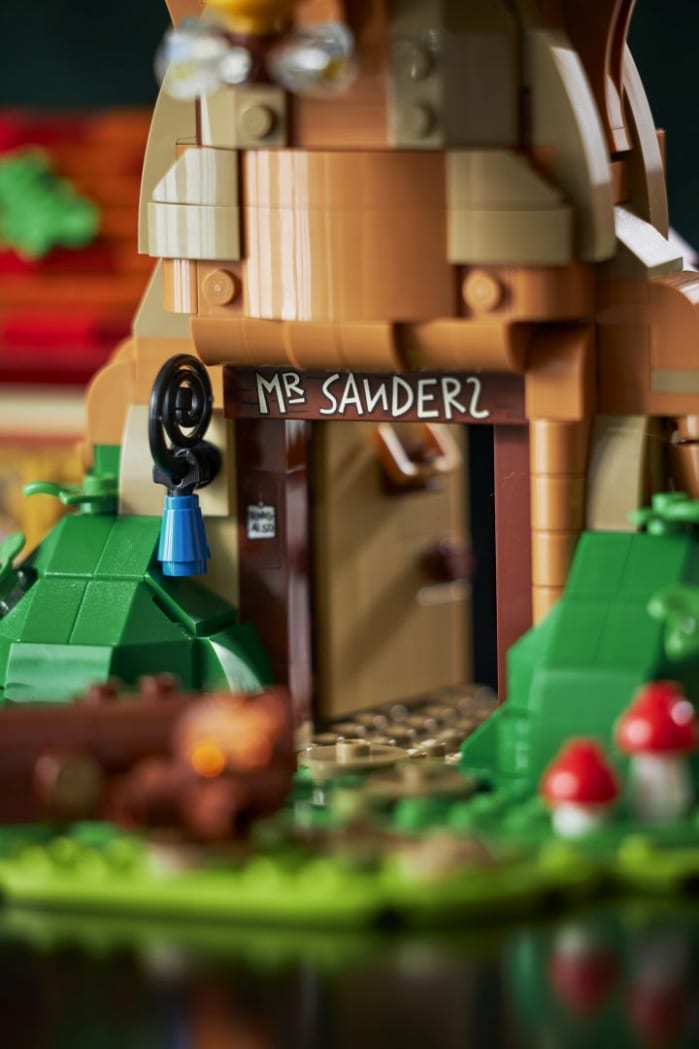 Il set sarà in vendita anticipata, al costo di 99,99 Eur, per i VIP dal 18 marzo mentre dal 1° aprile per tutti.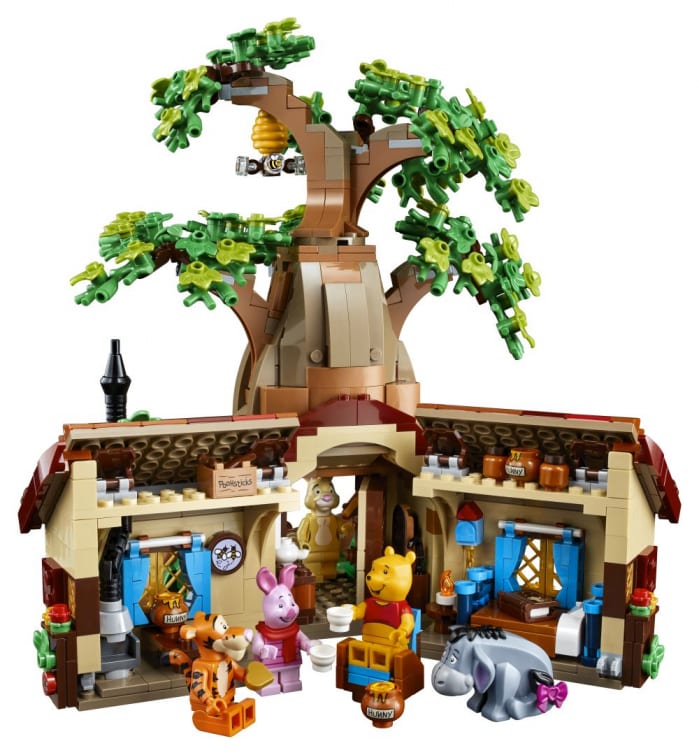 Di seguito il comunicato stampa dell'annuncio.
RETURN TO THE HUNDRED ACRE WOOD WITH THE NEW LEGO® IDEAS WINNIE THE POOH SET
Today, LEGO® is inviting Winnie the Pooh fans to embrace nostalgia and return to the picturesque Hundred Acre Wood with its new LEGO Ideas Winnie the Pooh set – based on original designs by LEGO builder and superfan Ben Alder. Beneath a large oak tree, complete with beehives and bees, Pooh's house takes centre stage. The house can be opened up to unveil a whole host of furniture and unique items, such as the "Pooh-coo" Clock, box of "Pooh sticks", Tigger's locket, and of course, plenty of honey pots – both full and empty!
A. A. Milne's wonderful tales of Christopher Robin's adventures have amazed readers of all ages for almost a century and have become even more memorable thanks to the television and film adaptations that have truly brought the characters' world to life.
LEGO superfan Ben Alder originally submitted the concept to LEGO Ideas; a LEGO initiative that takes new ideas that have been imagined and voted for by fans and turns them into reality.  Based on Ben's original designs, the set is the perfect project for adult builders to take time to relax and return to the halcyon days of youth, recalling the adventures of their favourite bear and his friends.
Discussing the design, Ben Alder commented "I love Winnie the Pooh and remember my parents reading it to me as a child. I now read the same Winnie the Pooh stories to my children, so it is certainly something dear to my heart. I decided to make the set so that my children could bring to life our bedtime stories but never quite expected the positive reaction it has received."
The new set also includes five new moulded characters, each with their own accessories. Pooh himself has his red balloon to collect honey from the bees in the branches above, Piglet is wrapped up in his scarf, and Tigger has just moved to the woods with his sack on a stick. Meanwhile, Rabbit has carrots ready for snacking, and Eeyore comes complete with his tail and a removable ribbon.
Other notable inclusions to the set include; a campfire and log for Pooh to think about the things that he discovers, his front door complete with "Mr. Sanders" sign above it, his adorable blue bell to ring the front door, and finally, a signpost to the Hundred Acre Wood to make sure Pooh finds his way home.
Federico Begher, VP of Global Marketing at The LEGO Group commented, "Winnie the Pooh is a 95-year-old story that is loved globally, so seeing Ben's design sparked a lot of nostalgia for us all.  Plus, his personal story about how he created the set for his family to play out the lovely Winnie the Pooh stories using LEGO bricks felt like a beautiful combination of family, LEGO bricks, and Winnie the Pooh that we wanted to share with others.
We also had the rare treat of being able to create all new characters for this LEGO Ideas set. We simply had to see how the line-up of Pooh, Tigger, Rabbit and Piglet would look like in mini figure shape. As well as creating a brand-new Eeyore figure!
The stories of the Hundred Acre Wood come to life with this set and there are plenty of intricate details for fans of both Disney and LEGO to discover."
The LEGO Ideas® platform is a LEGO initiative that takes new ideas that have been imagined and voted for by fans and turns them into reality. The LEGO® Ideas Winnie the Pooh set is available directly from LEGO Stores and LEGO.com from 18th March, 2021 for LEGO VIP members, and 1st April 2021 for all.