LEGO Ninjago festeggia l'anniversario dei primi 10 anni di attività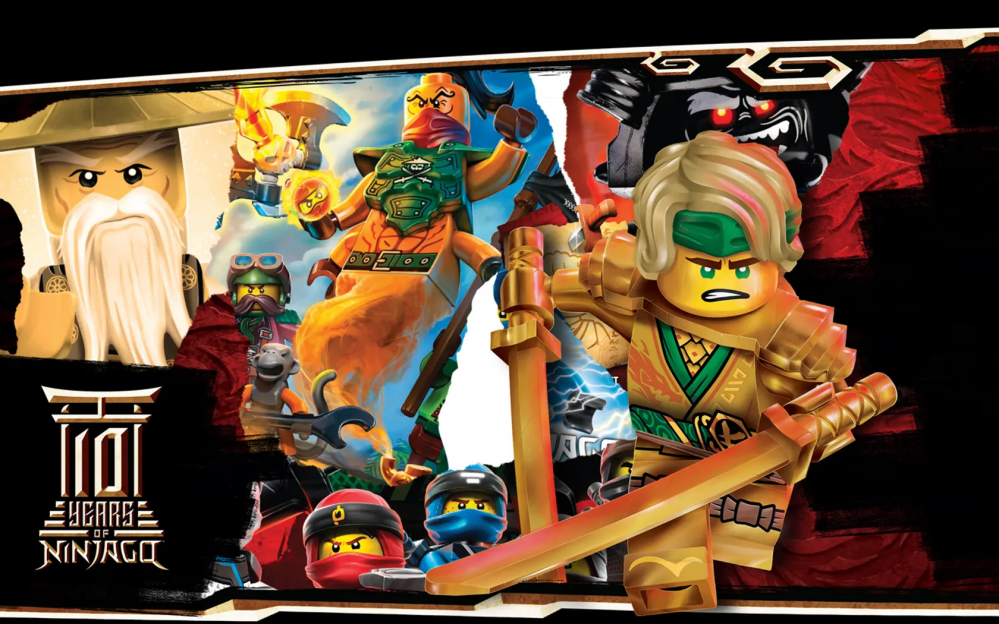 Parte oggi la vendita del set LEGO Ninjago City Garden 71741 col quale il Gruppo LEGO dà inizio ai festeggiamenti per il decimo anniversario del tema LEGO Ninjago.
Ricorre oggi il decimo anniversario del tema LEGO Ninjago, che negli anni ha riscosso grandi successi con un numero elevato di set messi in vendita, e per dare inizio ai festeggiamenti che dureranno per tutto il 2021, il Gruppo LEGO apre le danze con l'avvio della vendita , oggi, del set 71741 LEGO Ninjago City Gardens.
Il set conterrà 19 minifigure tra cui la versione dorata del maestro Wu in edizione limitata che andrà ad aggiungersi ad altre sei minifigure dorate speciale presenti in altrettanti set che verranno messi in vendita quest'anno.
Durante questo 2021 verranno rilasciati un totale di 23 set LEGO Ninjago così suddivisi:
undici set della serie Legacy, otto dei quali già disponibili dal 1° gennaio (

4 set LEGACY e 4 set LEGACY Epic Battle)

, il nuovo NInjago City Gardens disponibile da oggi e due set che verranno rilasciati in giugno;

quattro set legati alla serie TV usciranno a marzo e altri cinque set a giugno;

tre set LEGO NINJAGO per bambini dai 4 anni in su che verranno lanciati a marzo e giugno.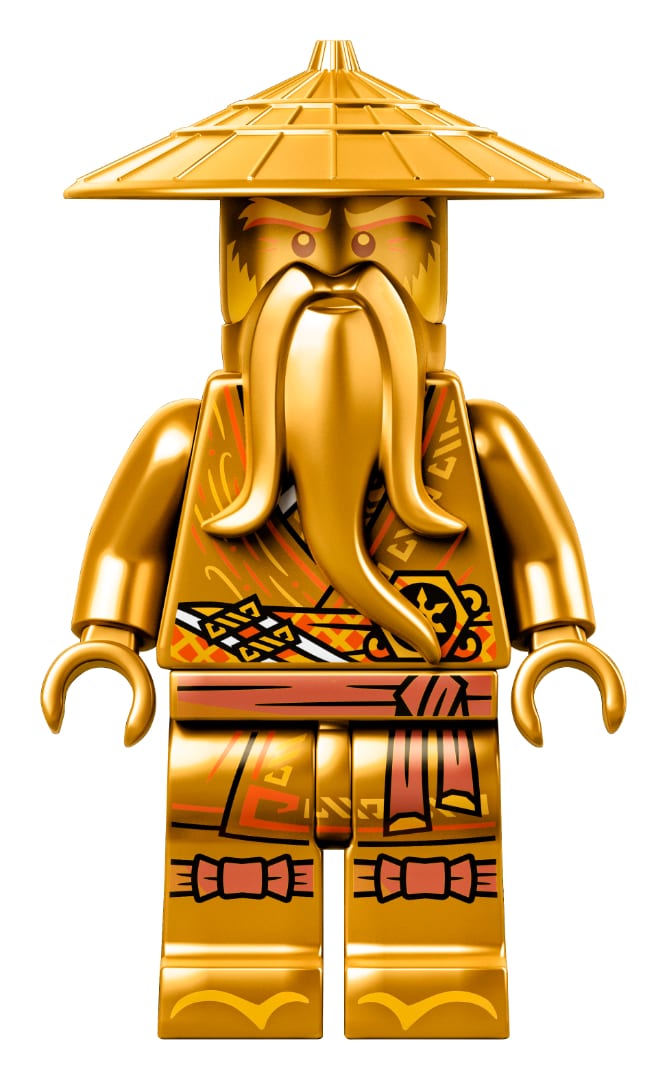 Inoltre il Gruppo LEGO per festeggiare questa ricorrenza ha stretto un accordo di partnership con HYPE per la vendita di capi d'abbigliamento totalmente tematizzati LEGO Ninjago.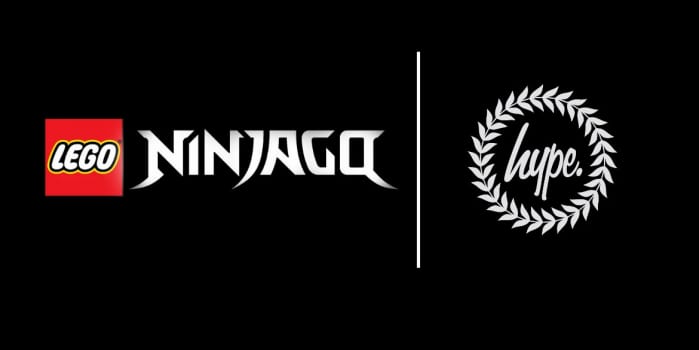 Di seguito possiamo vedere nel frattempo i quattro set della serie tv che usciranno a marzo.
71745 Lloyd's Jungle Chopper Bike
183 pezzi –  19,99 dollari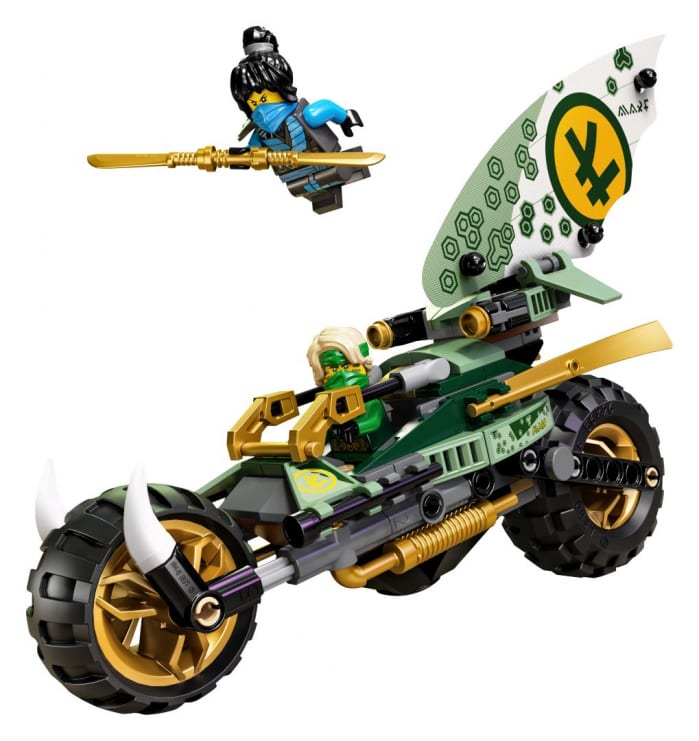 71746 Jungle Dragon
506 pezzi – 39,99 dollari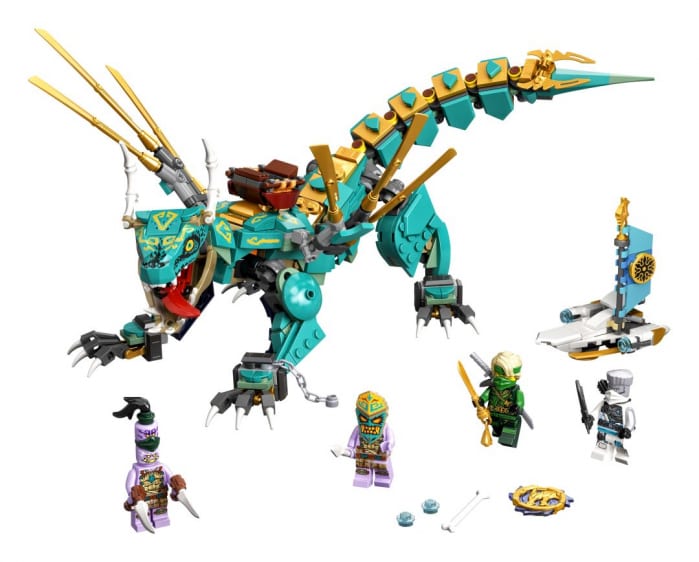 71747 The Keepers' Village
632 pezzi – 49,99 dollari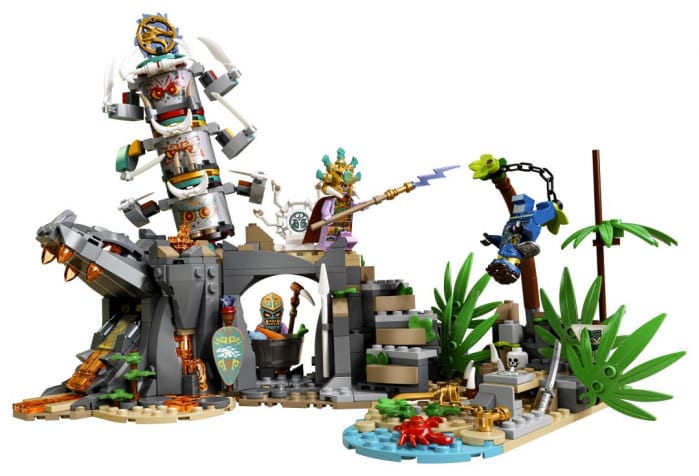 71748 Catamaran Sea Battle
780 pezzi – 69,99 dollari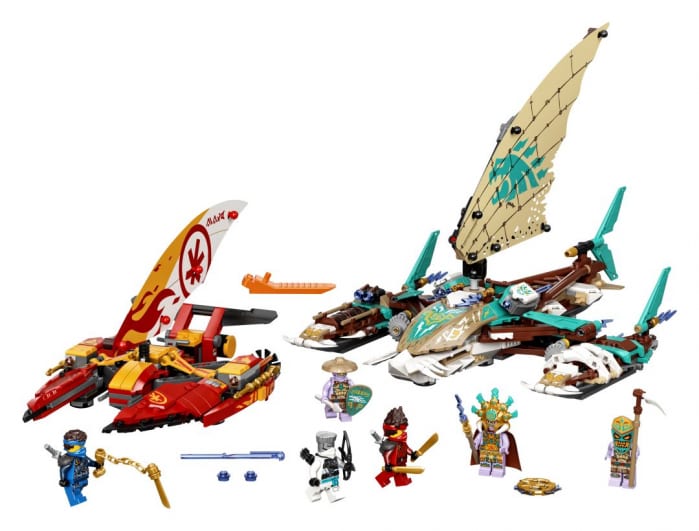 Panoramica completa dei set e dei loro nomi
6 set LEGACY iconici (con ninja d'oro in edizione limitata). I seguenti quattro vengono rilasciati il ​​1 ° gennaio 2021:

(71735) LEGO® NINJAGO® Tournament of Elements
(71736) LEGO® NINJAGO® Boulder Blaster
(71737) LEGO® NINJAGO® X-1 Ninja Charger
(71738) LEGO® NINJAGO® Zane's Titan Mech Battle
 2 ulteriori set verranno lanciati a giugno.

1 set LEGACY esclusivo LEGO con un'edizione limitata di Wu d'oro: (71741) LEGO® NINJAGO® City Gardens.
4 set LEGACY Epic Battles che ripercorrono memorabili battaglie tra personaggi eroi e cattivi principali. Rilasciato il 1 gennaio 2021.

(71730) LEGO® NINJAGO® Epic Battle set – Kai vs. Skulkin
(71731) LEGO® NINJAGO® Epic Battle set – Zane vs. Nindroid
(71732) LEGO® NINJAGO® Epic Battle set – Jay vs. Serpentine
(71733) LEGO® NINJAGO® Epic Battle set – Cole vs. Ghost Warrior

4 nuovi set di programmi TV pubblicati a marzo:

(71745) LEGO® NINJAGO® Lloyd's Jungle Chopper Bike
(71746) LEGO® NINJAGO® Jungle Dragon
(71747) LEGO® NINJAGO® The Keepers' Village
(71748) LEGO® NINJAGO® Catamaran Sea Battle
Oltre a 5 serie di programmi TV che saranno lanciati a giugno.

3 set NINJAGO dai 4 anni in su (1 in uscita a marzo e 2 a giugno)
Di seguito il comunicato stampa dell'evento.
LEGO® NINJAGO® MARKS ITS 10 YEAR ANNIVERSARY WITH LEGACY SETS AND STYLISH COLLABS
The LEGO Group calls on all masters of Spinjitzu to celebrate a decade of LEGO® NINJAGO® with the launch of a LEGO retail exclusive set, exciting collaborations and a nostalgic look back at some of the theme's key milestones.
In 2011, the LEGO NINJAGO journey started and changed the lives of children all over the world. Today, the LEGO Group is commemorating ten years of the beloved range that continues to inspire children and teens to re-enact and build epic scenes while developing their ninja skills.
Many kids have grown up with LEGO NINJAGO and the LEGO NINJAGO® Masters of Spinjitzu television series, where Master Wu and the ninja Kai, Cole, Zane, Jay, Lloyd and Nya have taught them valuable lessons about life, while using their courageous ninja skills to fight the forces of evil.
In a world where many children and young adults feel insecure and an intense pressure to live up to expectations, NINJAGO has  taught fans how to master ninja skills or "Be Ninja" in real life, teaching them values of inclusivity, friendship, confidence, and staying true to oneself. Through its stories and morals, as well as its building and play experiences, NINJAGO has positively influenced fans and helped them navigate the path into young adulthood and its many challenges. "There comes a time when we all must grow up. When that time comes, it's important not to forget the lessons of our childhood. Because our childhood is the greatest training ground one will ever have." – Master Wu.
''It has been an amazing journey to see a product range turn into something that kids have enjoyed for 10 years," says Michael Svane Knap, Design Manager at the LEGO Group, who has been working on the LEGO NINJAGO product line since 2013. "Some have grown up with LEGO NINJAGO and are now expressing their gratitude and telling us how they have learned lifelong skills. In my opinion, that is the best thing about LEGO NINJAGO. Kids learn about friendship, confidence and much more… And of course, that ninjas are cool!'' he adds.
Beyond the pilots and 13 TV show seasons and several mini-movies, the franchise has included an abundance of different LEGO sets and merchandise, several video games and app games, a movie, magazines, colouring books, graphic novels, children's books, hotel rooms and a theme park ride at LEGOLAND.
"Originally, the NINJAGO theme was supposed to end after season 2 in 2012," says Tommy Andreasen, Sr. Manager, Entertainment Development at the LEGO Group, who worked on the LEGO NINJAGO product line and show from the beginning. However, sets of the theme were still planned to be on sale throughout 2013. The continued success led to both the TV series and products continuing to the current day. "It just shows an incredible commitment from our fans that we are still going strong 10 years later," he adds.
Marking the 10th anniversary, the LEGO Group is releasing 11 LEGACY sets throughout 2021. As an added bonus, six of the LEGACY sets comes with a limited edition collectible golden ninja minifigure. February 1st sees a LEGO retail exclusive three-level LEGO NINJAGO City Gardens set launch as a true tribute to a decade of NINJAGO. The set showcases some of the main moments of the TV series and includes a golden master Wu.
Moreover, the LEGO Group is teaming up with stylish streetwear and clothing brands to create special anniversary merchandise collections. The first collaboration is LEGO NINJAGO x HYPE., which was revealed last week and will launch on January 15th. The inspiration behind the streetwear collection was the futuristic and colourful city 'the Prime Empire' from the 2020 LEGO NINJAGO TV series. Exciting collaborations with several other clothing brands will be coming soon and are not to be missed.