DBC 174: Pandemic Legacy Season 0 (no spoiler) + Patreon of the Week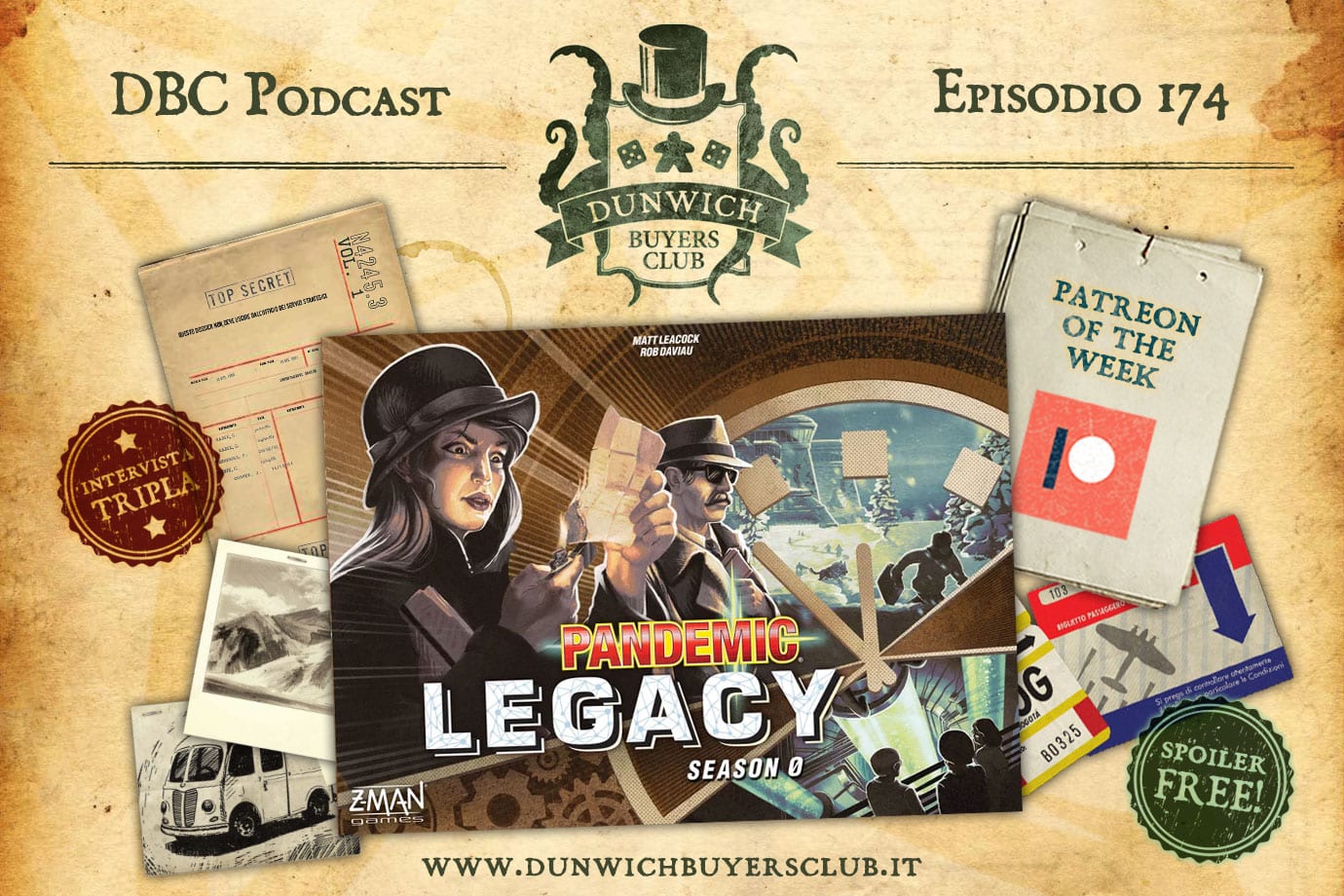 Cultisti! Come i più attenti di voi avranno intuito, siamo tornati! Siamo appena riemersi da 12 mesi di servizio per la CIA, dove abbiamo affrontato spie, sventato folli piani segreti, inseguito figure pericolose attraverso le complesse intersezioni globo terraquee e molto altro.
Attraverso una sagace intervista tripla, sezioniamo senza spoiler un gioco che ci ha messo a dura prova e vi raccontiamo la nostra esperienza confrontandola con quanto vissuto nei titoli precedenti di Pandemic Legacy.
Buon ascolto e come sempre… ci vediamo dall'altra parte!