Batman Beyond: i fan vogliono il film con Michael Keaton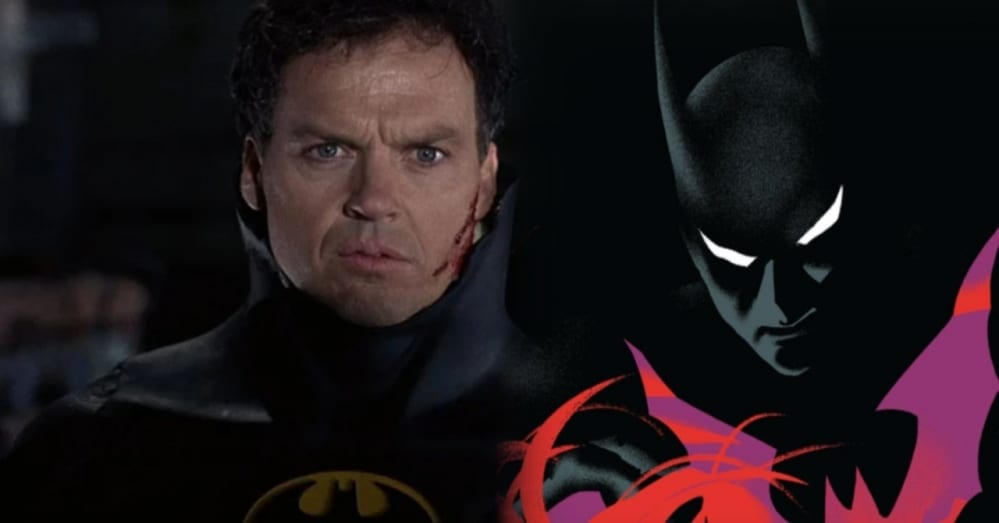 Michael Keaton protagonista di un film su Batman Beyond, è questo il desiderio espresso da diversi fan su Twitter.
L'idea che in The Flash possa comparire anche Michael Keaton nei panni di Batman ha entusiasmato i fan DC Comics, che ora vogliono qualcosa di più: il film Batman Beyond. Su Twitter diversi fan hanno parlato della possibilità di vedere, dopo The Flash, uno standalone dedicato al cavaliere oscuro anziano di Michael Keaton.
Ecco alcuni dei tweet più significativi che sono stati raccolti.
I've always said I would love to see Michael Keaton as an older Batman's for a Batman Beyond pic.twitter.com/L1vCNVTMSW

— Robert Neary (@Robertneary) January 4, 2021
Questo utente ha sottolineato come da sempre abbia auspicato un film su Batman Beyond con Michael Keaton.
Trying to figure out why Michael Keaton will be the DCEU main Batman. Only logical reason is that a live-action Batman Beyond is in the works 🤔 pic.twitter.com/LWZy5Zd2H7

— Joshua Chenault (@joshuachenault1) January 4, 2021
Josha Chenault, invece, considera l'ipotesi di un film su Batman Beyond l'unica plausibile per giustificare l'ingresso di Michael Keaton nel DC Cinematic Universe.
Michael Keaton as an older Bruce Wayne in Batman Beyond would be cool.

But imagine if we had gotten the Batman Beyond movie years ago, with Clint Eastwood playing him. #whatmighthavebeen

— MoviesPlease (@moviespleaseyt) January 4, 2021
Movie Please ha parlato della possibilità mai concretizzata di mettere Clint Eastwood al centro di un film su un anziano Batman.
I'm sincerely hoping the Michael Keaton Batman announcement means my dreams of an early aughts futuristic techno rave, Matrix-y Batman Beyond show or movie is FINALLY en route. Gimme Zeke in The Faculty style teen angst Batman, prettypleasekthxbai pic.twitter.com/NAXPFuOZqi

— Zelda Williams (@zeldawilliams) January 4, 2021
E Zelda Williams ha parlato della possibilità di vedere Batman Beyond con tanto di techno rave party e visione futuristica dell'universo DC Comics.
La possibilità di un film su Batman con Michael Keaton è stata avvalorata nelle ultime ore dalle parole di  Walter Hamada, presidente di DC Films, che ha parlato di due Cavalieri Oscuri presenti nell'universo cinematografico DC: ed il riferimento è andato a Michael Keaton e Robert Pattinson.
Ma sembra che non ci sia certezza su un film in sviluppo dedicato a Batman Beyond, perciò i fan hanno deciso di farsi sentire.