Star Wars x Element: la collezione dedicata a The Mandalorian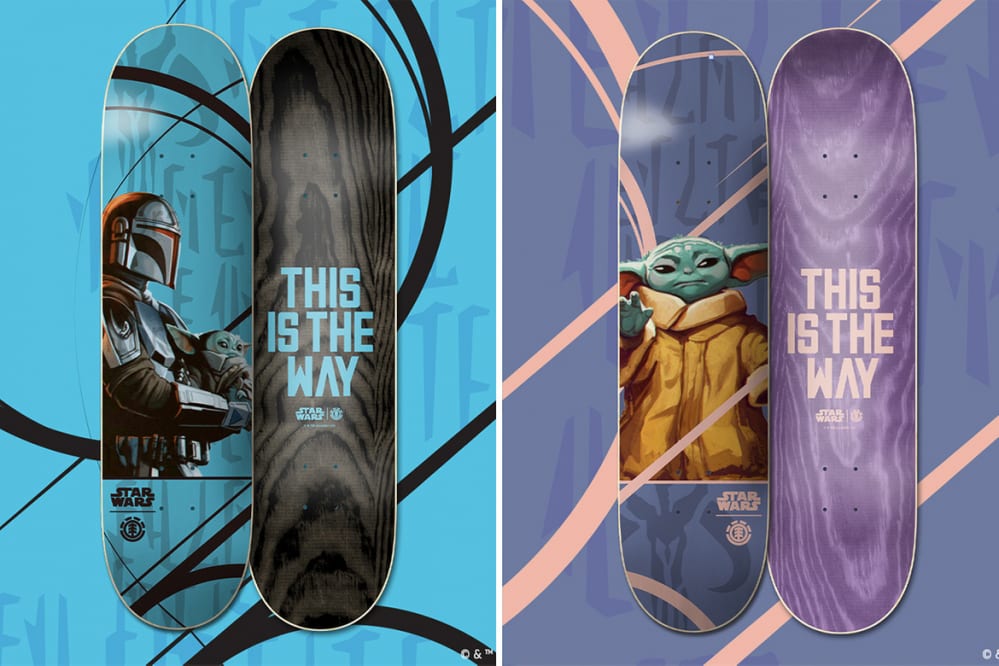 Per celebrare The Mandalorian e il mondo di Star Wars, Element Skateboards ha creato una collezione di abbigliamento, accessori e attrezzatura tecnica ispirata dall'ultimo nato della saga.
Oltre a felpe, calzini, giacche e t-shirt, presenti anche uno skateboard, del grip tape e delle ruote da skateboard: ecco la nuova collezione di Element dedicata a Star Wars e al mondo di The Mandalorian.
Trovate tutto già disponibile sul sito ufficiale italiano di Element, con spedizione a meno di 5€.