Mickey Mouse e Minnie Mouse, ufficiale il set LEGO dedicato ai personaggi Disney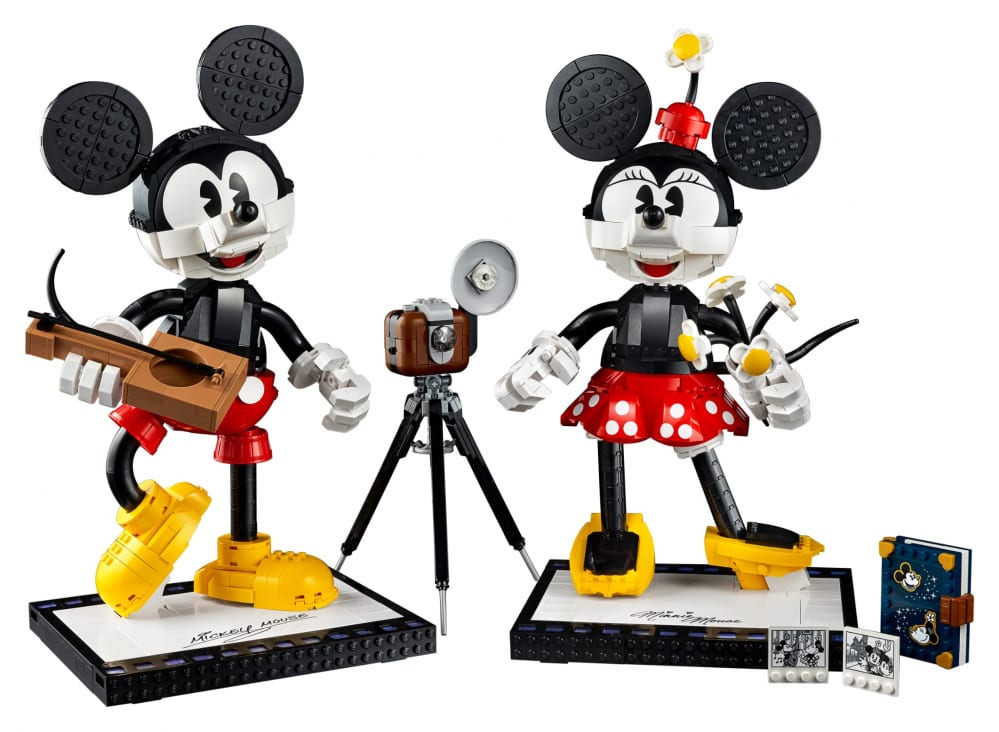 Presentato da LEGO il set raffigurante gli iconici personaggi Disney di Mickey Mouse e Minnie Mouse, codice 43179, disponibile dal primo luglio.
Dopo la comparsa della foto sui server LEGO qualche giorno fa, abbiamo ora l'ufficializzazione da parte di LEGO del set dedicato ai due personaggi più famosi dell'universo Disney, Mickey Mouse e Minnie Mouse.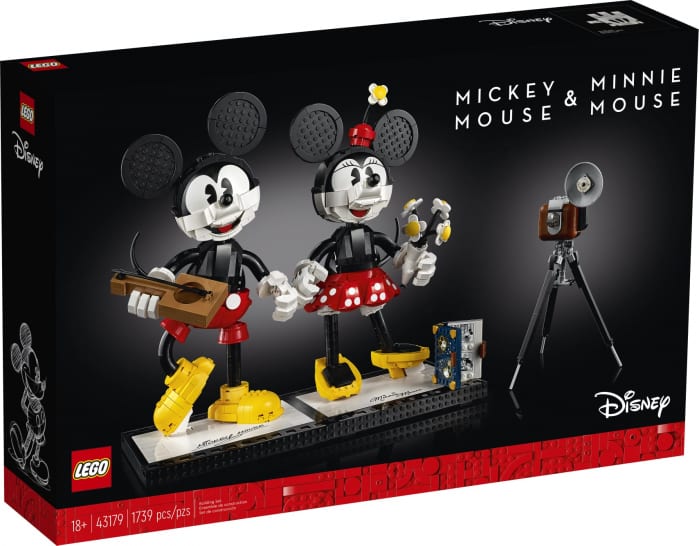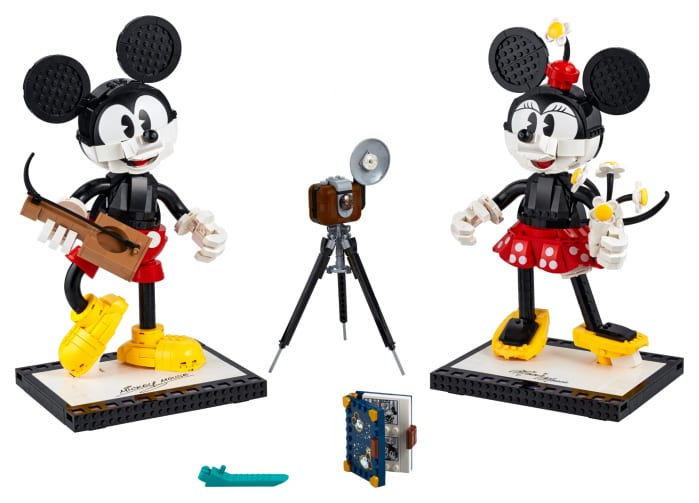 Anche in questo caso si tratta di un set 18+ dedicato di base agli AFOL composto da 1739 pezzi con i quali ricreare i "buildable character" di Topolino e Minnie alti rispettivamente 36 e 35 cm.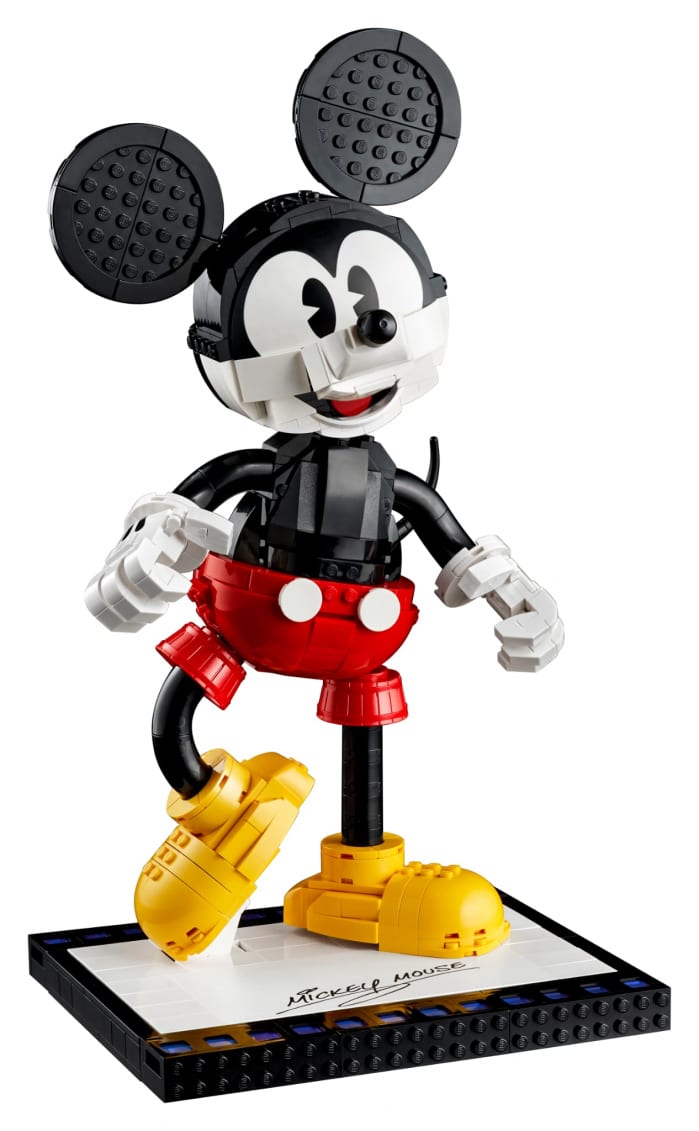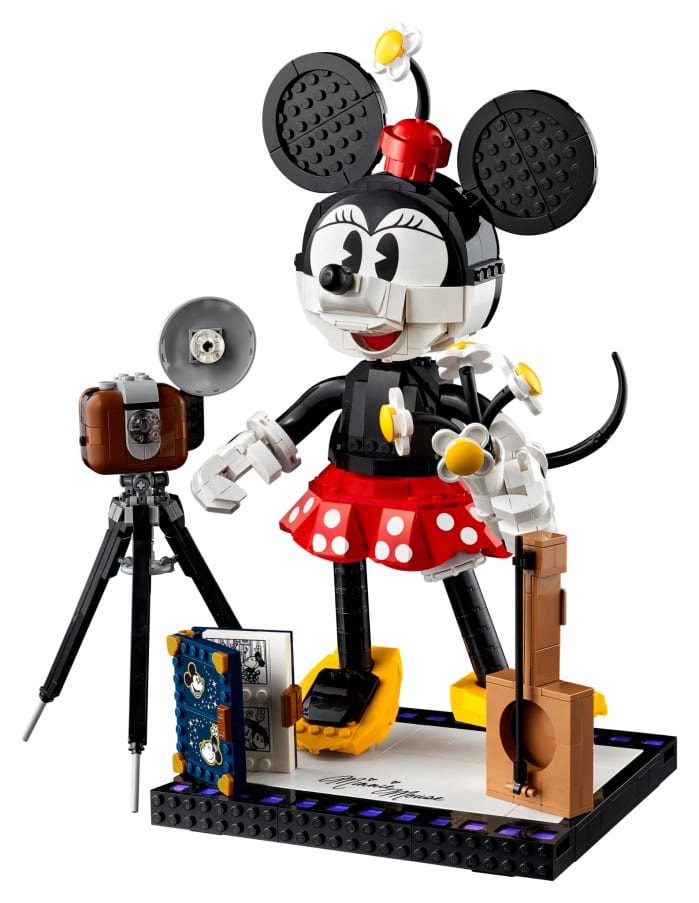 Oltre ai due personaggi, dotati dei loro outfit vintage, potrete ricreare anche la macchina fotografica retrò poggiata sul suo treppiedi, una chitarra ed un album fotografico completo di immagini storiche delle loro avventure.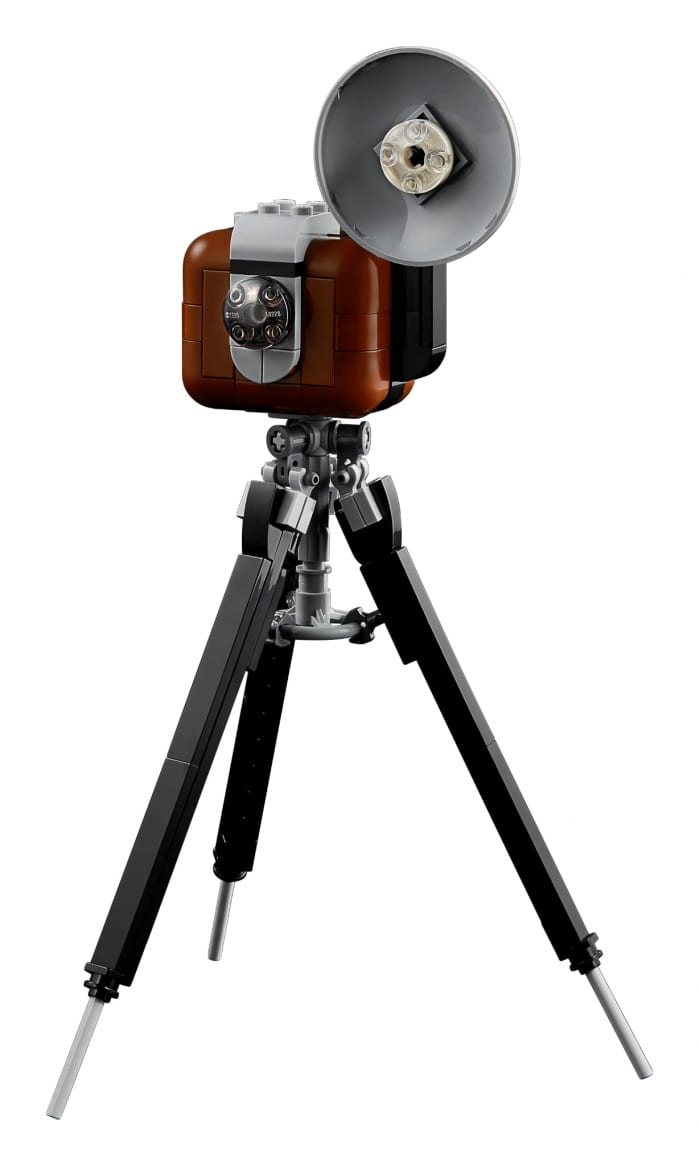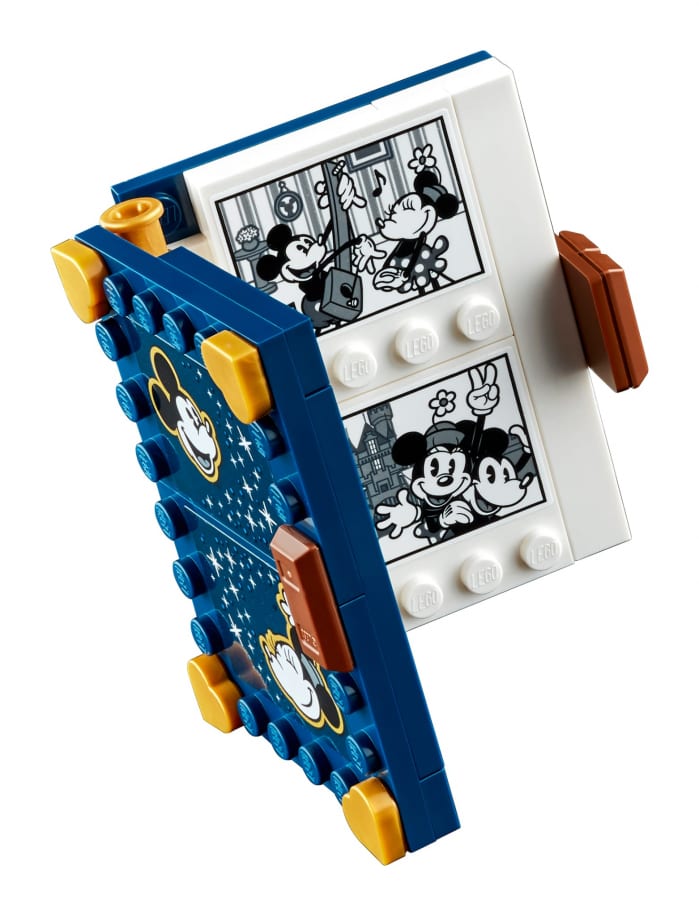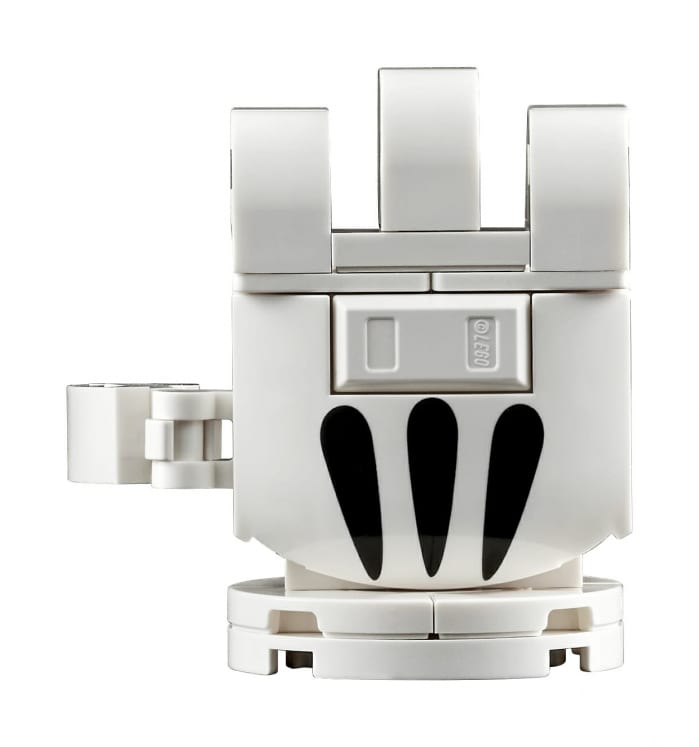 Entrambi i personaggi infine sono poggiati su due basi che ricordano una bobina di vecchi film, complete delle firme dei personaggi disneyani.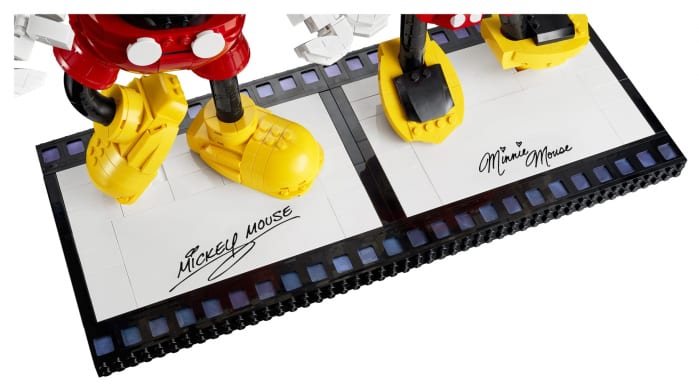 Il set 43179 sarà disponibile dal 1° luglio al prezzo di 179,99 Eur.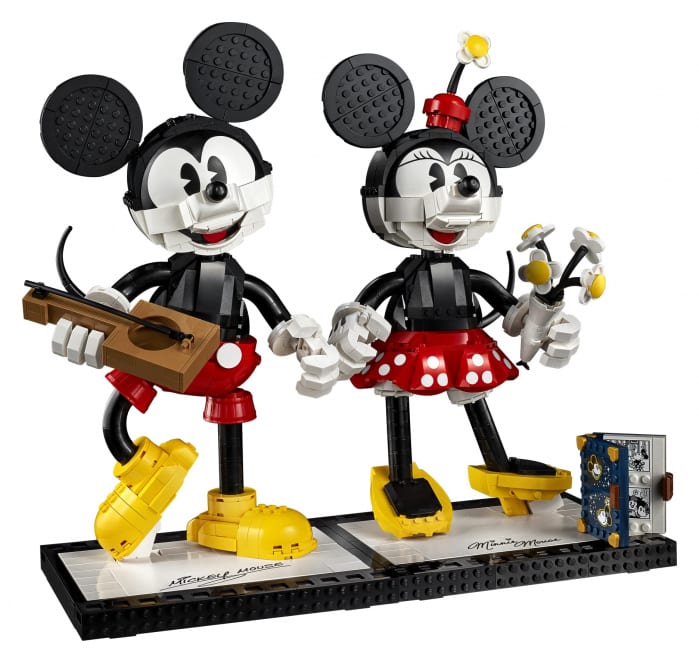 Di seguito la press release ufficiale.
43179 LEGO® ǀ Disney Mickey Mouse & Minnie Mouse Buildable Characters
Ages 18+. 1739 pieces
US $179.99 – CA $229.99 – DE €179.99 – UK £169.99 – FR €179.99 – DK 1399DKK
*Euro pricing varies by country. Please visit LEGO.com for regional pricing.
Iconic Disney characters become a unique display piece!
If you're a Disney fan and love their original cartoons, this is the perfect fit! LEGO® ǀ Disney Mickey Mouse & Minnie Mouse Buildable Characters (43179) gives you a chance to focus your mind and use your hands
to create a truly display-worthy item.
Fantastic retro details
Based on Walt Disney and Ub Iwerks' iconic characters, these figures feature Mickey Mouse and Minnie Mouse in dynamic poses, with several buildable accessories including a guitar, vintage camera, tripod and a photo album with photos of their adventures. Mickey stands 14 in. (36cm) high and Minnie  stands 13 in. (35cm) high.
LEGO building projects for you
Take time for you, focus on an enjoyable creative challenge and make these 2 stunning, large-scale, buildable figures to display in your home or office. Part of a collection of inspiring LEGO building sets for adults interested in pop culture, art, architecture and design, they make an excellent gift for yourself or a Disney fan in your life looking for their next project.
• Give yourself or a DIY lover in your life a creative experience with this LEGO® ǀ Disney Mickey Mouse & Minnie Mouse Buildable Characters (43179) set. Makes a unique display and conversation piece.
• Clear your mind while building 2 large-scale, detailed figures and accessories to create and display. This set lets you experience a satisfying, hands-on build as you recharge.
• Once built, these iconic characters look great on display in a home or office. You can keep them together or set up a unique scene with each figure and the included accessories.
• Share your love of Disney's Mickey Mouse and enjoy this set with all its details and accessories. The engrossing build and retro look of the figures also makes this a great gift for yourself or any Disney fan you know.
• Detailed, large-scale figures, with the largest model standing over 14 in. (36 cm) tall, 7.5 in. (19 cm) wide and 6.5 in. (16.5 cm) deep. This stunning set contains 1,739 pieces and can be displayed in a special place in your home.
• Memories and quality alone time are waiting. You don't need batteries to enjoy this set – building these high-quality figures helps you escape your daily routine and they are designed to be displayed in your home.
• The coffee-table-quality instructions help guide you through the project, with stories and vignettes to add entertainment value during building. This LEGO® set makes a perfect creative outlet to escape the daily grind.
• Give adult builders like yourself 2 impressively detailed, large-scale figures in this LEGO® ǀ Disney set.
The set offers you a unique build that you can put on display as a way of reflecting your love of the characters.
• LEGO® bricks meet the highest industry standards, so they are consistent, compatible and connect and come apart easily every time – it's been that way since 1958.
• LEGO® bricks are dropped, heated, crushed, twisted and analyzed to make sure every building set meets the highest global safety and quality standards.