LEGO Star Wars 75278 D-O, immagini e dati ufficiali del set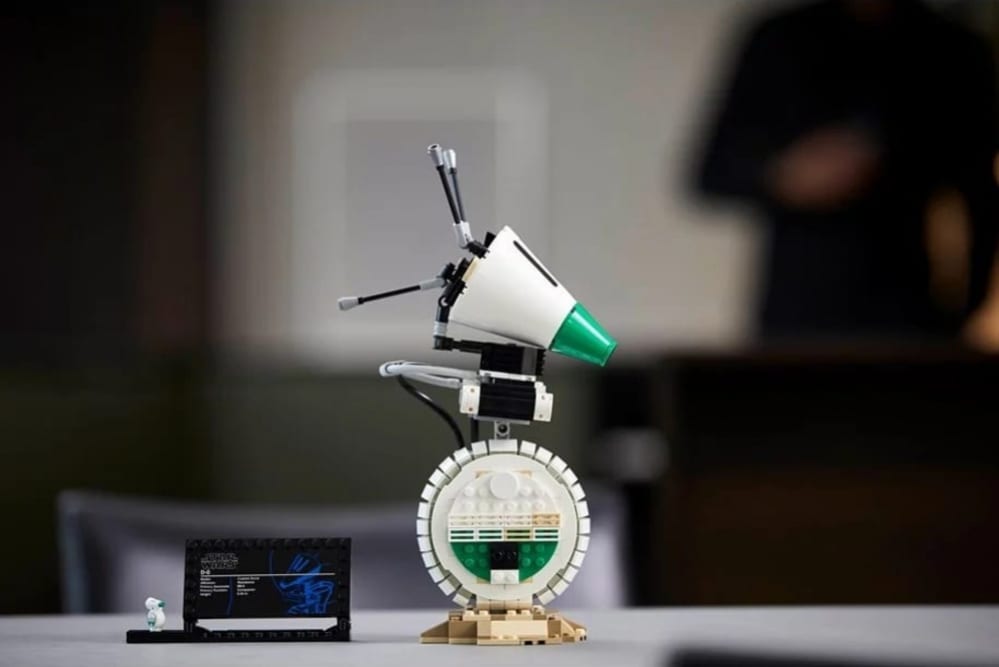 Dopo averlo visto esposto al Toy Fair di New York, abbiamo ora i dati e le foto ufficiali del set LEGO Star Wars 75278 D-O, il droide che abbiamo visto nel film The Rise of Skywalker.
Il set LEGO Star Wars 75278 D-O, le cui foto sono apparse in queste ore sul sito Proshop.de, sarà messo in vendita a partire dal 19 aprile su LEGO Shop, giusto in tempo per il May The Forth, assieme ai caschi Star Wars visti qualche giorno fa.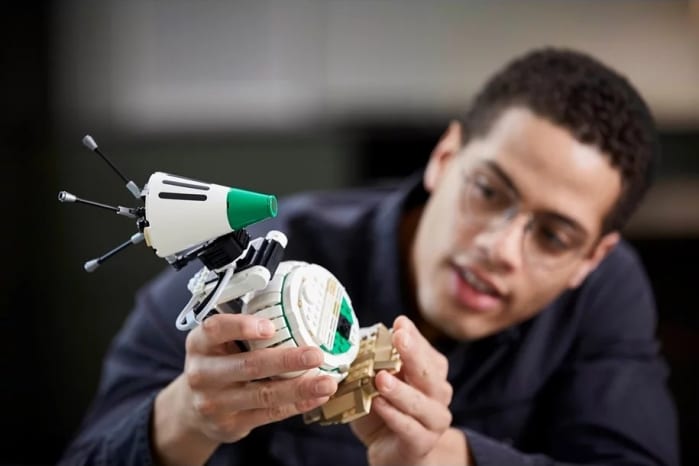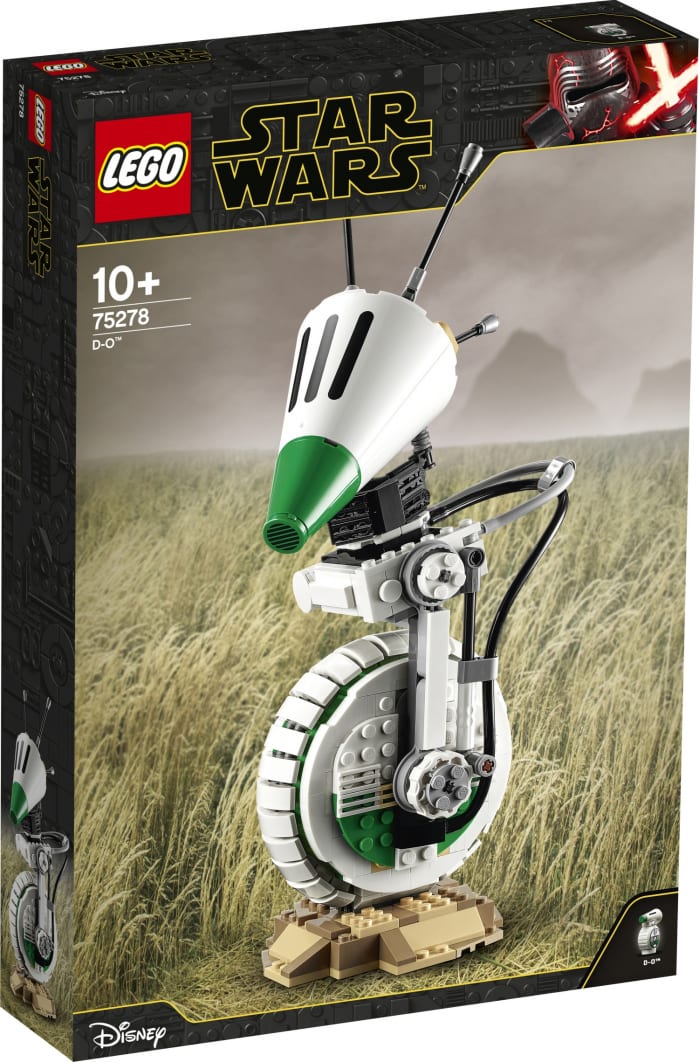 Il set sarà composto da 519 pezzi e sarà venduto al prezzo di 69,99 Eur.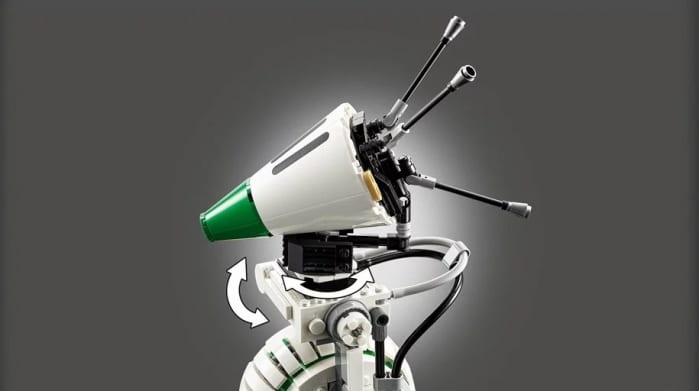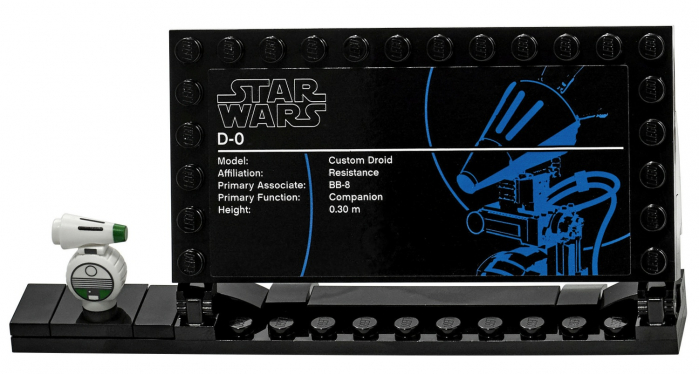 Il piccolo droide, apparso nel film The Rise of Skywalker sarà dotato di un meccanismo col quale ruotare la testa a destra e sinistra.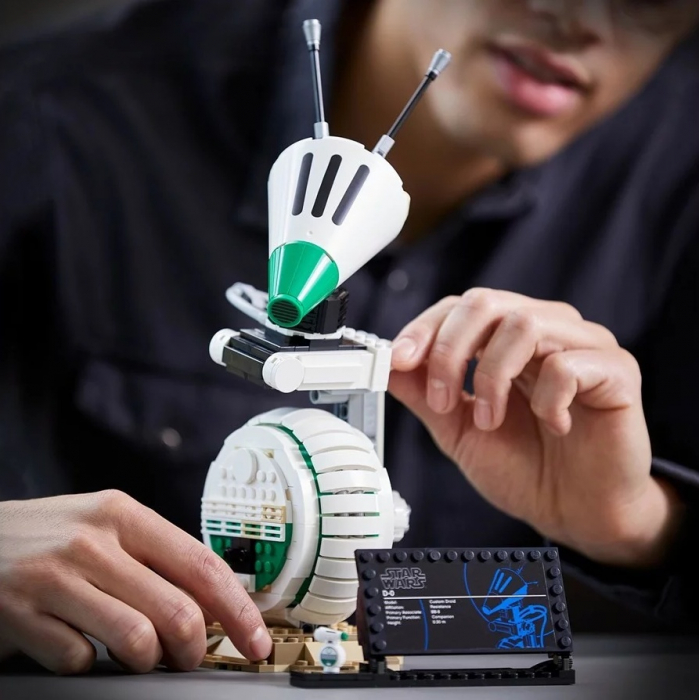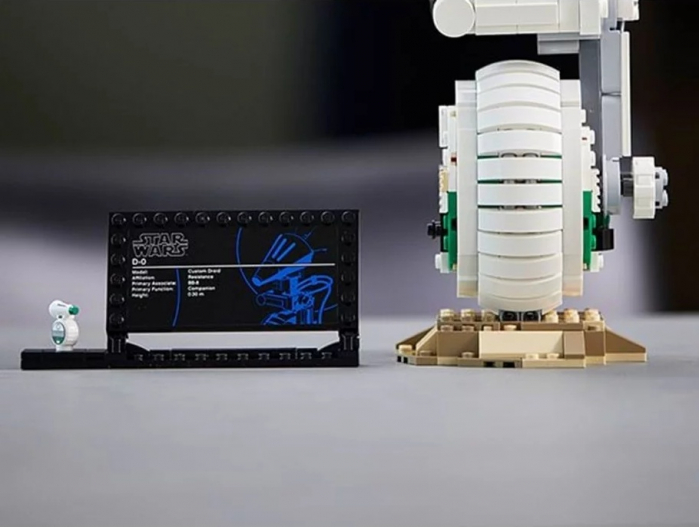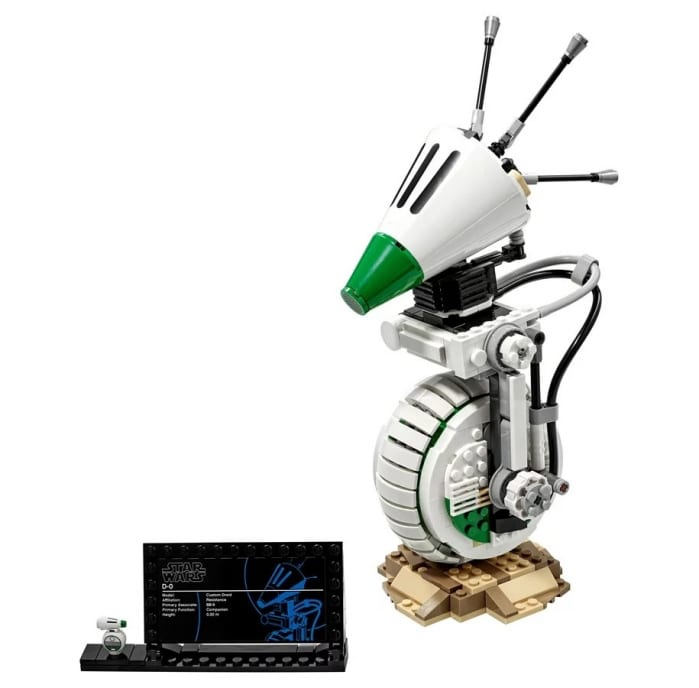 Di seguito la descrizione del set fornita dal sito Promobricks.
LEGO Star Wars: Build Your Own Fantastic Model from DO ™ "Star Wars:
Skywalker's Rise – Recreate all the authentic details of the endearing droid with LEGO® bricks. Just like the real DO, the head can be turned 360 degrees and tilted forward and backward. This collector's item also includes an integrated stand to present the model together with an information sign and DO as a minifigure at home or in the office.
Fans can recreate the lovable droid DO ™ from the film "Star Wars: The Rise of Skywalkers" as a collector's item and recreate the authentic details in LEGO® style to create a fantastic building model and showpiece.
The model has movable antennas and the droid's head can be tilted and rotated 360 degrees as we know it from the Star Wars ™ character. The set also includes an integrated stand, an information sign and DO as a minifigure to make collector's hearts beat faster.
The Droide DO is part of a fantastic new LEGO® Star Wars ™ range of building models and show pieces (new from January 2020), which also includes the "Stormtrooper ™ Helmet" (75276) and "Boba Fett ™ Helmet" (75277) sets.
This cool 519-piece LEGO® Star Wars ™ construction toy gives creative Star Wars fans ages 10 and up a huge pleasure and is a perfect birthday, Christmas or surprise gift.
As a construction model, DO is 27 cm high, 10 cm wide and 16 cm deep. Although the droid takes up little space, it impresses as a spectacular showpiece in the office or in your own four walls.
This cool battery-free construction toy offers a relaxing building experience. Building the Star Wars ™ character on your own or in the family and friends is a great break from everyday stress.
Is this DO model intended for a Star Wars ™ fan who doesn't have LEGO® sets yet? No problem. The set includes a step-by-step construction manual so that every fan can face this building challenge – with the confidence of a Jedi!
LEGO® Star Wars ™ model kits are great show pieces. Fans of all ages can build the models and then recreate legendary scenes from the Star Wars universe or come up with their own exciting stories. There is something for every fan!
LEGO® bricks have been meeting the highest industry standards since 1958. That is why you can always stick them together and easily separate them again – even without having to conjure up the dark side of the Force!
LEGO® bricks and parts are tested in almost every conceivable way so that the cool Star Wars ™ building toy "DO ™" meets the highest safety standards on earth and in far, far away galaxies.