BRICKNAUTS
Toy Fair Norimberga: LEGO presenta la nuova linea LEGO Dots [AGGIORNATO]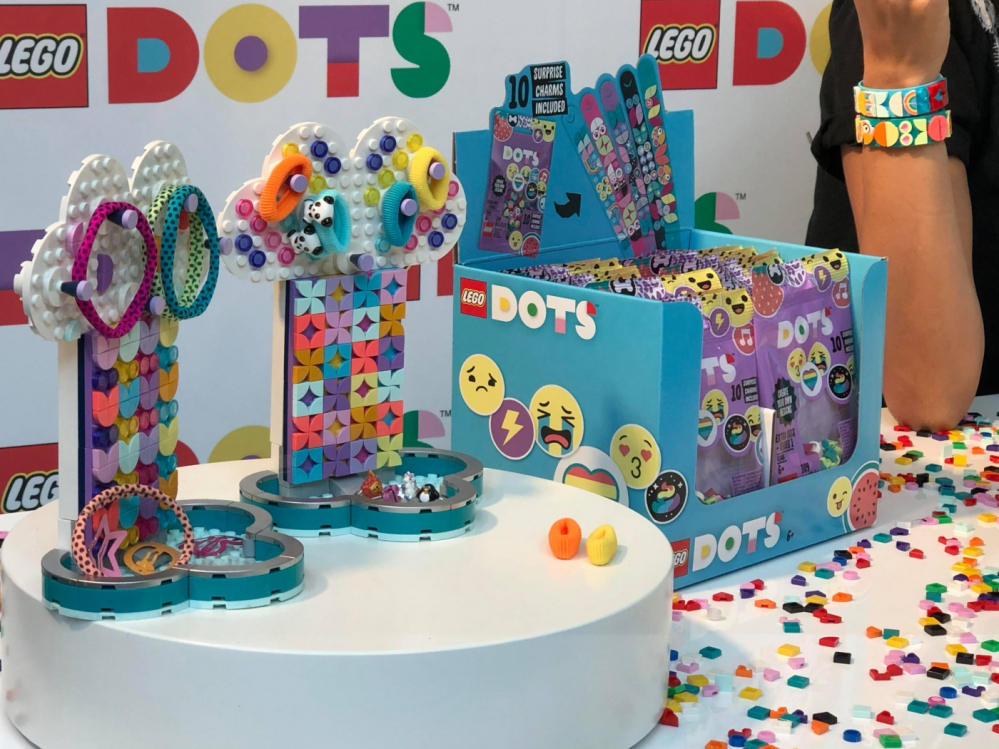 Durante quello che al cinema viene chiamato "pre-show" al Toy Fair di Norimberga, LEGO® ha presentato la nuova linea dedicata alle giovani costruttrici chiamata LEGO Dots.
AGGIORNAMENTO: aggiunta la press release con prezzi e disponibilità a fine articolo grazie al sito Zusammengebaut.
AGGIORNAMENTO 2: Aggiunte le foto ufficiale da Brothers-Bricks.
---
Riesumando quanto fatto con la linea Scala e successivamente con Clikits, LEGO presenta una linea dedicata alle giovani ragazze con cui poter creare braccialetti, collane e quant'altro grazie sia ai mattoncini sia ad oggetti appositamente creati e dotati di stud.
Di seguito le foto fornite dal sito Promobricks.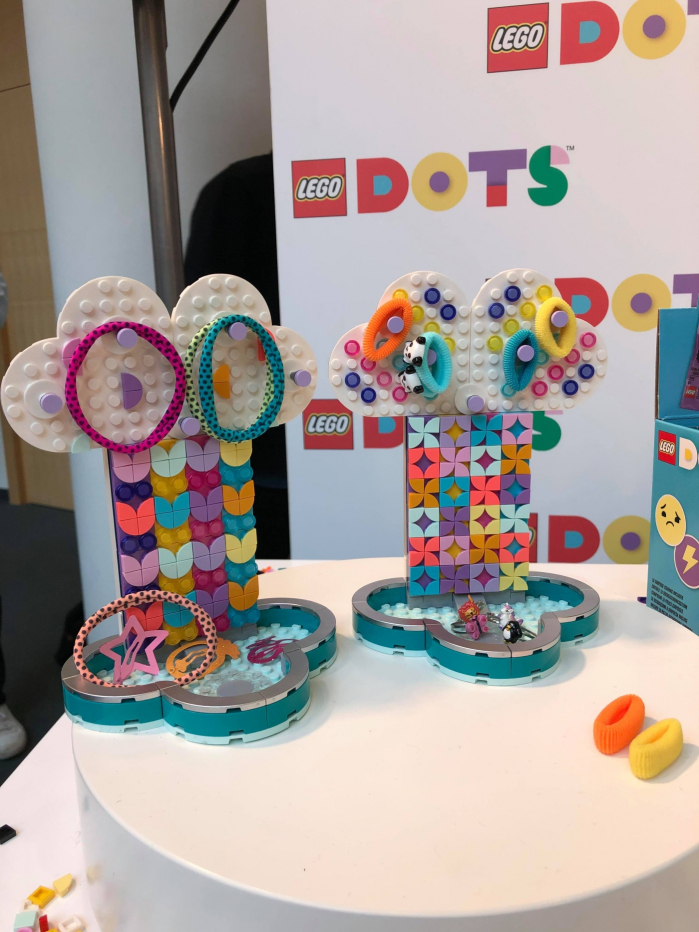 Press release con descrizione, prezzi e disponibilità.
At the start of LEGO® DOTS, bracelets will be available in five colors and styles from March 1, 2020, alongside photo cubes, jewelry stands and pen holders. An extension set with geometric shapes, smileys and emoticons complements the product range. In the course of the year there will be further products based on the 2D game stone concept.
Five different bracelets:
LEGO® DOTS rainbow bracelet (41900): 5.99 euros (RRP *), 6.90 CHF (RRP *)
LEGO® DOTS animals bracelet (41901): 5.99 euros (RRP *) , 6.90 CHF (RRP *)
LEGO® DOTS unicorn bracelet (41902): 5.99 Euro (RRP *), 6.90 CHF (RRP *)
LEGO® DOTS space bracelet (41903): 5.99 Euro (MSRP *), CHF 6.90 (MSRP *)
LEGO® DOTS Flamingo bracelet (41912): EUR 5.99 (MSRP *), CHF 6.90 (MSRP*)
LEGO® DOTS photo cubes (41904): 14.99 euros (RRP *), 19.90 CHF (RRP *)
LEGO® DOTS jewelry tree (41905): 14.99 euros (RRP *), 19.90 CHF (RRP *)
LEGO® DOTS pineapple pen holder (41906): 19.99 euros (RRP *), 26.90 CHF (RRP *)
DOTS is designed using existing and new LEGO elements, all of which are compatible with the LEGO system in play. This opens up unlimited possibilities with DOTS, with which children can decorate their world DOT for DOT and design it according to their own ideas. The new game concept not only allows them to express themselves, but also encourages them to share their works with others and thus celebrate their friends' different ideas and personalities . True to the motto: #godotyourworld!
Creativity up close in the HOUSE OF DOTS
A special example of the endless possibilities and creative self-expression with DOTS was unveiled in London today: The HOUSE OF DOTS. The artist Camille Walala has created an interactive, walk-in art installation with five experience rooms and a slide based on Walala signature designs and 2D tiles from DOTS. "It was a lot of fun creating a space in which children and adults can spontaneously express their creativity, design something beautiful and show who they are," says Camille Walala. "The HOUSE OF DOTS captures all the exuberance and playfulness that I am known for." Visitors to the HOUSE OF DOTS can participate by designing their own patterns and bracelets that they have before the official DOTS product launch in March Can take with you in 2020.
HOUSE OF DOTS details:
The walk-art installation was made over two million DOTS 2D tiles geDOTet
Eight passionate LEGO fans a 150-square-foot have interior furnishings, including rugs, wall art, flower pots, bathroom tiles and kitchen elements DOT DOT in the installation mounted
180 creative children from London's King's Cross Academy helped create a bespoke wall installation for Camille Walala's
LEGO DOTS kitchen design
Over 800 working hours were invested
More than 150 square meters within the installation were designed for DOT