Magic ha realizzato un mini-set di carte con i My Little Pony

Wizards of the Coast corre in soccorso della onlus Extra Life, presentando un mini-set di carte da collezione per beneficenza. Si tratta di una collaborazione trai franchise di Magic e quello dei My Little Pony.
Il mini-set contiene 4 carte, tutte con il bordo argentato e quindi non utilizzabili nei tornei ufficiali. Il costo è di 49,99$ per set, di cui 30 andranno alla Extra Life, una non-profit che organizza raccolte fondi per l'ospedale pediatrico di Seattle.
Oltre alle carte, sarà venduto anche un set da 3 playmat di Magic, sempre brandizzati My Little Pony. Nelle immagini promozionali ne possiamo vedere già uno con la scritta "Ponies: the gallopping". Questi costano 99,99$, e 80 vanno alla Extra Life.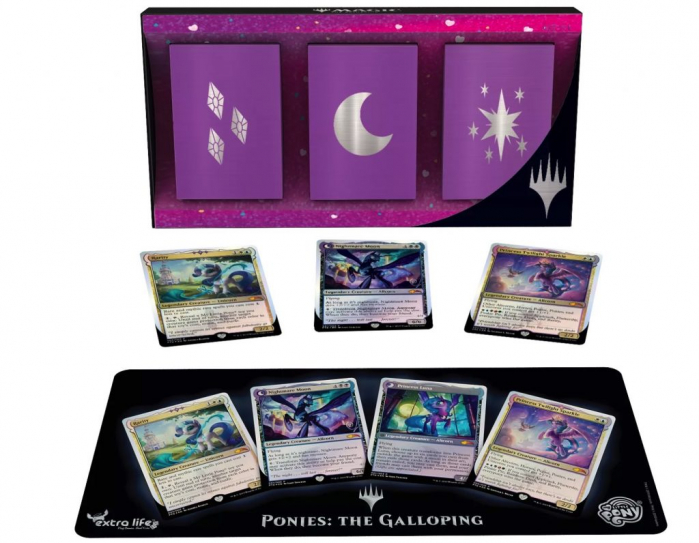 I set saranno venduti sul sito hasbropulse.com, e le spedizioni purtroppo sono limitate esclusivamente al Nord America.