From the Front and the Temple of Dom: 18/19 settembre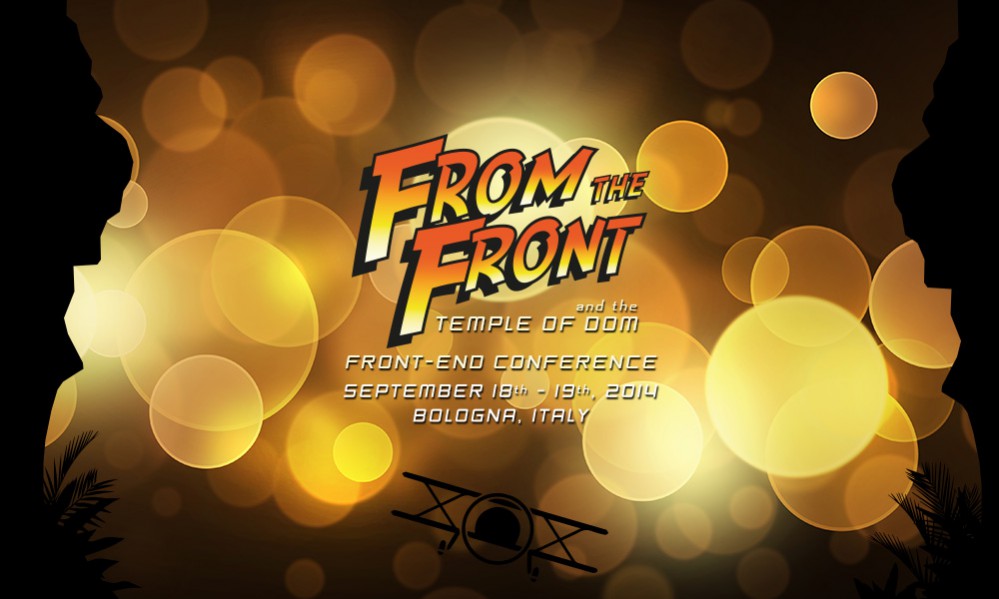 Nei giorni 18 e 19 settembre l'associazione From the Front organizzerà un'altra bellissima conferenza dedicata al mondo del Front-end.
Per la prima volta sarà una due giorni dando spazio quindi a più contenuti.
From the Front porta in Italia alcuni dei massimi esponenti del campo:
Christian Heilmann: Mozilla developer evangelist
Estelle Weyl: Front-end developer, teacher, author, standardista
Jenn Lukas: Front-end developer, teacher, co-host Ladies in Tech
Peter Gasston: Technologist and front-end lead at Rehabstudio
Owen Gregory: Editor and copy editor at Full Cream Milk
Jon Gold: Full-stack designer, full-stack developer
Nicolas Bevacqua: Full-stack developer, author
Andre Jay Meissner: Fuelling OpenDeviceLab.com, currently working at Adobe
Sara Soueidan: Front-end developer, author and team member at Codrops
Stuart Robson: Front-end developer, curator of SassNews, buzzword antagonist
Ulrika Malmgren: QA expert and testing passionate, she holds courses, seminars and presentations about Agile Testing
Sally Jenkinson: Technical consultant and solutions architect
Gunnar Bittersmann: Web developer, user advocate, guitar player
Quest'anno From the Front pur raddoppiando il numero dei giorni mantiene il prezzo sostanzialmente uguale allo scorso anno.
Per i lettori di Lega Nerd, in più, i ragazzi di From the Front hanno creato un codice sconto speciale:
fromthenerd
il codice vi da diritto ad un 10% di sconto sul biglietto per la conferenza.
Per qualsiasi altra informazione rimandiamo al sito ufficiale: