Mosquito Nail Paintings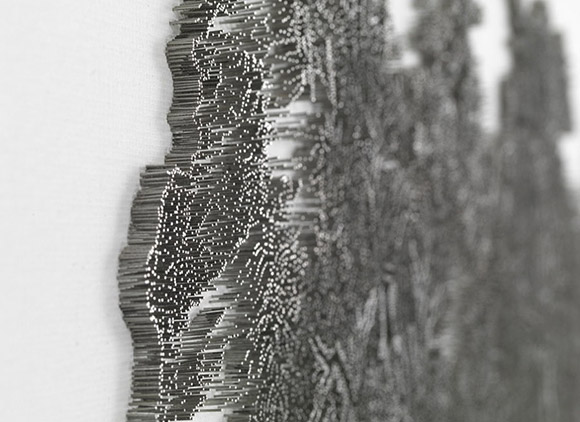 mosquito nails – small headless pins about a third the size of a toothpick. Using a nail gun, Chen nails these small pins into canvas-covered wood, creating reproductions of traditional Chinese ink landscape paintings.
I mosquito nail sono quei chiodini senza testa molto sottili che si usano per esempio per i battiscopa.
Chen Chun-Hao li spara con una pistola spara chiodi su dei quadri in legno ricoperto di tela… creando delle splendide riproduzioni dei classici quadri tradizionali cinesi con panorami.
[more]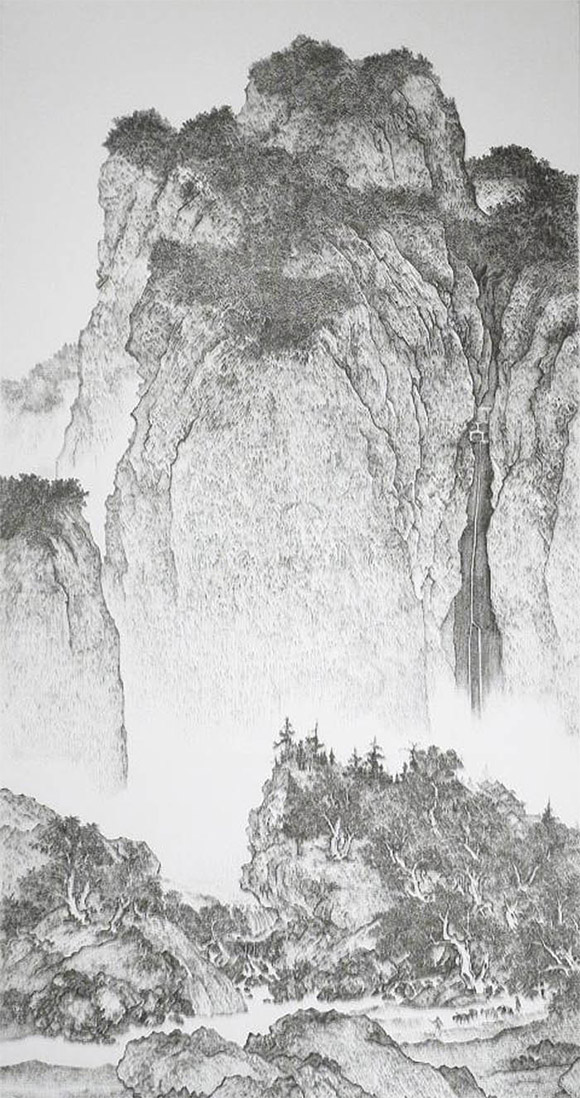 [/more]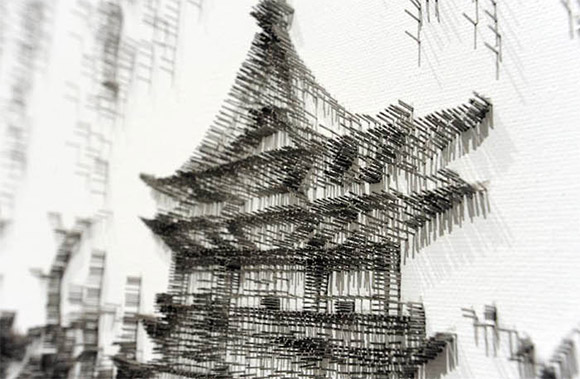 – Chen Chun-Hao 陳浚豪 (whiterabbitcollection.org)
– Chen Chun-Hao: Mosquito Nail Paintings