Kopimi: il file sharing è ora religione ufficiale in Svezia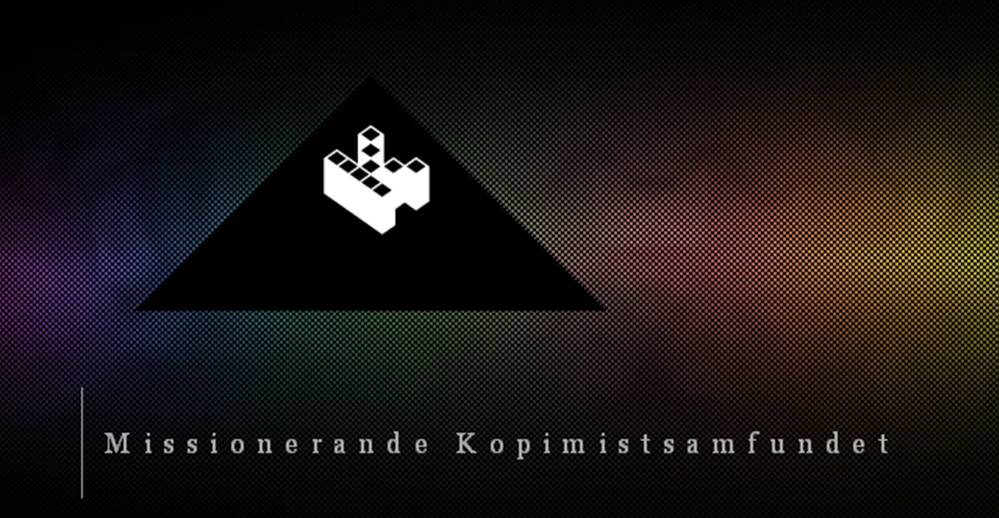 The Church of Kopimism is recognized by the state of Sweden

Just before Christmas, the Swedish governmental agency Kammarkollegiet registered the Church of Kopimism as a religious organisation. This means that Sweden is the first country to recognize kopimism as a religion.

The Church of Kopimism have tried to become registered as a religious organisation by Kammarkollegiet for more than a year.

– Since Kammarkollegiet has been strict with formalities, we had to apply three times, a happy Gustav Nipe – board chairman for the organisation – says. He continues, I think it might have something to do with the governmental organisations abiding by a very copyright friendly attitude, with a twisted view on copying.

For the Church of Kopimism, information is holy and copying is a sacrament. Information holds a value, in itself and in what it contains, and the value multiplies through copying. Therefore, copying is central for the organisation and its members.

Being recognized by the state of Sweden is a large step for all of kopimi. Hopefully, this is one step towards the day when we can live out our faith without fear of persecution, says Isak Gerson, spiritual leader of the Church of Kopimism.

The Church of Kopimism is a religious organisation with roots from 2010. The organisation formalizes a community that's been well spread for a long time already. The community of kopimi requires no formal membership. You just have to feel a calling to worship what is the holiest of the holiest, information and copy. To do this, we organize kopyactings – religious services – where the kopimists share information with eachother through copying and remix.

Copy and seed.
Della Chiesa Missionaria del Kopimismo ne aveva già parlato JamesElio in un ottimo articolo alcuni mesi fa, qua.
In breve: la Chiesa crede nel File Sharing come bene assoluto e promuove la copia come atto sacro. I suoi simboli sacri sono Ctrl+C e Ctrl+V! :D
Ma dal primo Gennaio 2012, dopo due tentativi precedenti falliti, lo stato svedese ha ufficialmente riconosciuto la Chiesa Kopimi come religione ufficiale! :res:
Ebbene sì, tutti quelli che credono nel file sharing adesso hanno qualcosa per cui pregare! :D
Ovviamente ne stanno parlando tutti i giornali del mondo in quanto la notizia è abbastanza una bomba. Tipo:
TorrentFreak
Gizmodo
Huffington Post
Adesso arriva il bello. Se quelli della RIAA li attaccano, possono invocare la "persecuzione religiosa"! LOL!
Qui il sito ufficiale, nel caso vogliate "convertirvi"… :D
Prendete e condividetene tutti.