A Bloody Mess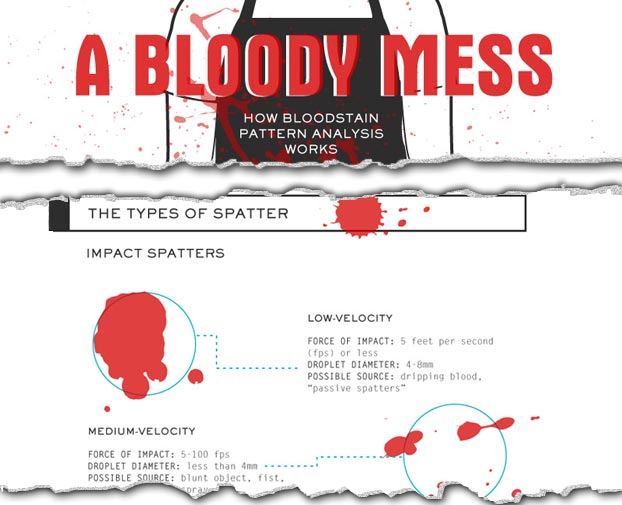 You know how it goes: Right before Horatio Caine puts on his sunglasses and throws off a corny one-liner as the The Who screams, the forensics team is looking at a blood splatter on the wall and determining that it was a gunshot wound from close range by a six-foot tall, left handed shooter who wore sandals and had a limp.
Mentre mi divertivo a spulciare Flipboard e a riempirlo di pagine che forse non guarderò mai più, mi è capitata sotto mano questa infografica.
Praticamente spiega come i "cari" ragazzi della scientifica riescono a capire come e quando qualcuno è stato ucciso, osservando semplicemente gli schizzi di sangue intorno al corpo della vittima.
Qui è possibile vedere l'infografica completa.
Via Flipboard & Discovery Channel