Mystic Warlords of Ka'a (beta)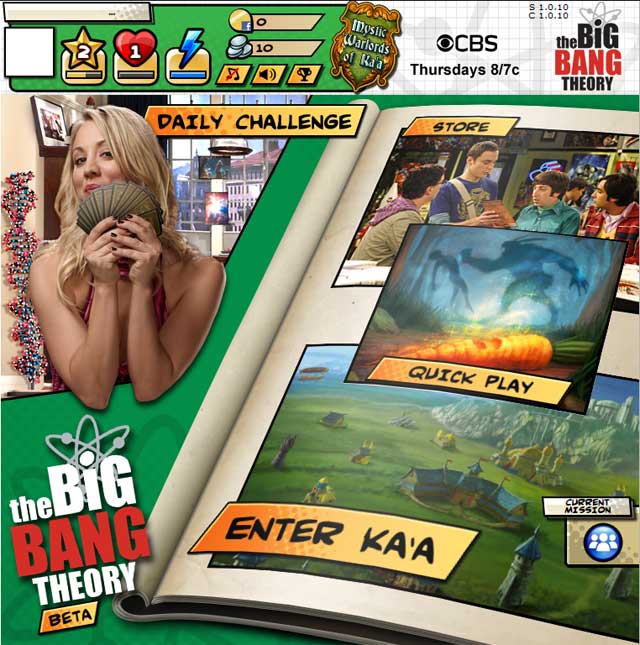 Mystic Warlords of Ka'a is here! The new card game featured on The Big Bang Theory has come to Facebook. Now you can play too and challenge all your friends.
Come anticipato nel post qui, CBS ha finalmente rilasciato il gioco Mystic Warlords of Ka'a, al momento solo come APP per Facebook.
Il meccanismo è più complesso del "questa carta batte quella" spiegato da Leonard a Penny, ma è comunque sufficientemente alla portata di tutti.
In ogni caso, per la prima partita, sarà proprio Leonard a spiegarvi (anche se non in maniera esattamente esaustiva) il funzionamento del gioco.
Oltre al "mazzo base" potete comprare le nuove carte attraverso il negozio virtuale, pagando sia con i soldi guadagnati vincendo partite sia con i crediti di facebook.
Dite addio alla vostra produttività.
Link dell'applicazione su Facebook