The Wedding Singers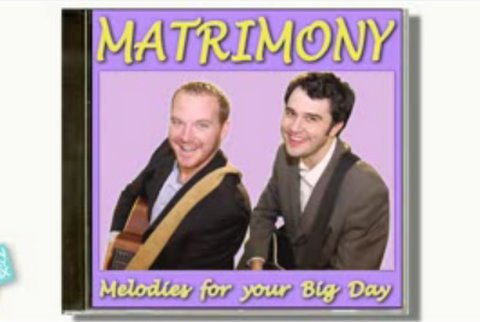 Ecco il mio primo articolo nella versione 6 di :ln: , in cui mi limito a presentare un divertissement trovato su Youtube (non molto recente, a dirla tutta, perchè del 2008…).
Il video qui sopra dà un interessante spunto per chi volesse sposarsi e non sapesse chi chiamare per la cura della musica di sottofondo… Volete qualcosa di più tradizionale, o preferite qualche eccesso creativo? Ecco nove soluzioni da raggiungere interattivamente e visionare! ;)
I creatori del tutto sono i Runawaybox, un interessante gruppo creativo facente parte del circuito HBOlab/Break Media, che amano definirsi così (citando la biografia sul loro canale Youtube)
Hey Dream Soldiers!

Congratulations! You just made the best decision of your life by finding our page!

At Runawaybox, Mike, Andrew, and Woody make online videos during the day and fight crime at night!

Our videos ranges from extraordinarily good to unfathomably unwatchable! But we guarantee that they will always be at least 8 seconds long.

Check back often, because we are always uploading new stuff. And plus, we might say your full name in an upcoming video. Seriously. Keep coming back or you'll miss it!
Buona visione e buona scelta!
via Youtube.com