Retro Arcade Cake Mould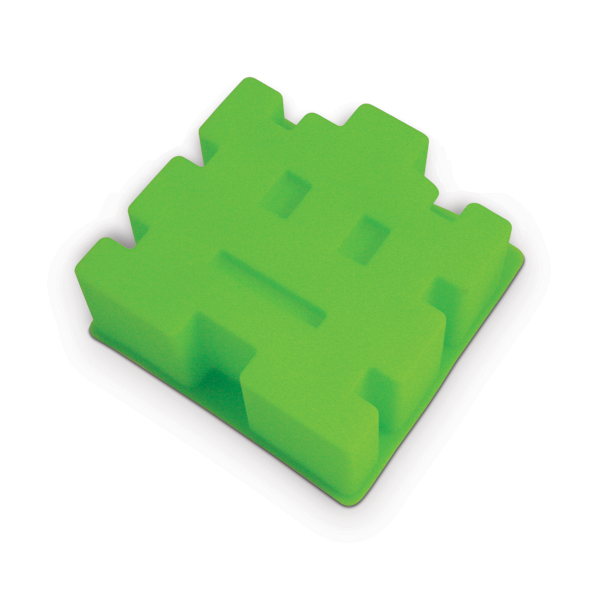 Our Retro Arcade Cake Moulds are designed to hit the sweet tooth of all die-hard gamers of old, those of us who spent all our pocket money on Space Invaders, Asteroids, and Pac Man. So put down your muffin trays and get down to making some cosmic carrot cake, space age sponge cake, or whatever other arcade related cake puns you can think of (hmm… the list is almost endless; bake invaders, space cakes…yum).
BAKE INVADERS!
Stampo da torte in silicone alimentare a forma di invaders. Dedicato a Zed a tutti gli amanti della retro-pasticceria. Mai più senza, nessun compleanno andrà perduto in torte sciatte e antinerd.
Moarinfo, fotos & acquisto direttamente QUI. Prezzo al pubblico: 9.99 £. Hot!