Alexius, digital-painting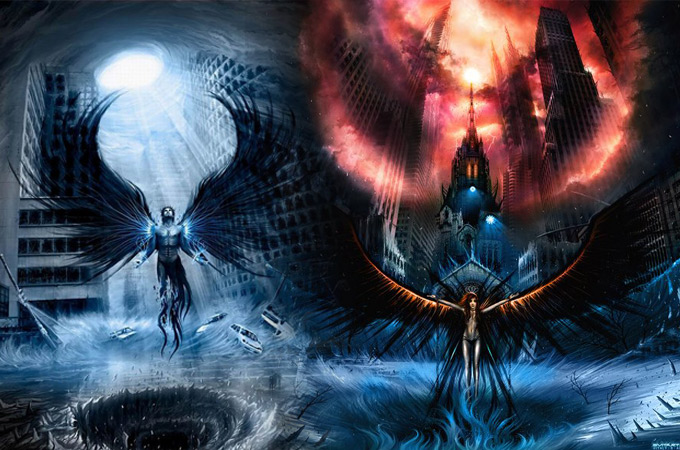 Come può mancare una galleria su uno dei più grandi e famosi artisti digitali degli ultimi tempi.

Alexius, ragazzo ventiseienne canadese, è un artista che dietro a uno schermo crea delle vere e proprie opere d'arte digitali.
Il suo stile è il digi-painting o digital-painting, ovvero pittura digitale e il genere che predilige è il fantascientifico e il fantasy con qualche pizzico di surreale.
Si vede con quanta pazienza sviluppa le suo opere osservandone solo i dettagli.

Sfido chiunque a trovare qualcuno che , amante del digi-painting o della grafica digitale in generale, non conosca o abbia mai visto una opera di Alexius
Se lo trovate va bruciato sul rogo

salvatrane
Segue una breve descrizione dell'artista e una gallery delle opere di Alexius da chilloutpoint.com
Vitaly S. Alexius is a young freelance illustrator & photographer. He may be young but he does his artwork in a manner which shows great care a great deal of patience. When you see his amazing SciFi and Fantasy Graphic Images you will probably be astonished.

Over the past years he grew to a elusive artists with great eye for details. Vitaly Crafts his artwork with great vigilance and righteousness using pencil, oil paints and Photoshop. He is famous for his unique style which he justifiably called "Dreaminism". See this enourmous collection of 66 selected awesome surreal images from his works.
Qui potete trovare i suoi due tutorial per Photoshop.
Quo la gallery dei suoi lavori su Deviantart.
Fonte (della gallery nell'articolo) Qua.
Via :bazinga: grazie a salvatrane.