The French Dispatch: foto e video di Wes Anderson alla Fondazione Prada di Milano
Wes Anderson protagonista dell'anteprima italiana del film The French Dispatch presso la Fondazione Prada di Milano: ecco foto e video.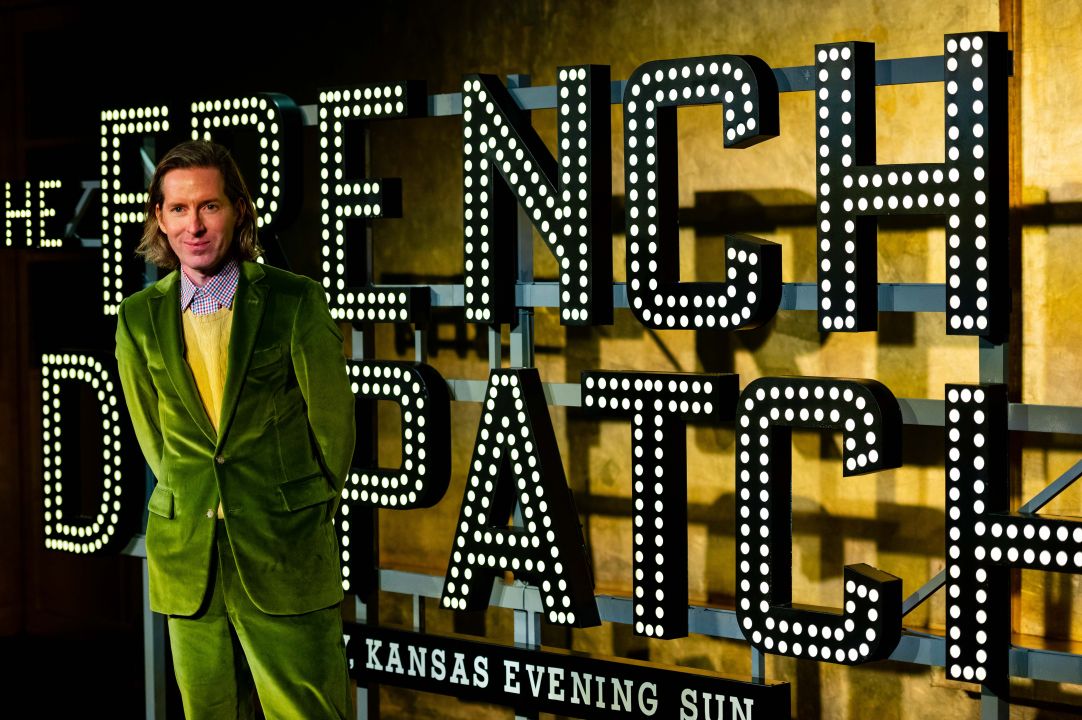 Il regista candidato all'Academy Award Wes Anderson è stato protagonista dell'anteprima italiana di The French Dispatch che si è svolta ieri, giovedì 4 novembre, negli spazi di Fondazione Prada a Milano: vi presentiamo foto e video dalla serata dedicata al film Searchlight Pictures che arriverà nelle sale italiane l'11 novembre, distribuito da The Walt Disney Company Italia.
Al cocktail ospitato al Bar Luce, il caffè realizzato da Wes Anderson nel 2015, e alla proiezione speciale al Cinema della Fondazione hanno preso parte personalità del mondo del cinema, dello spettacolo, della musica, dell'arte e della cultura, tra cui Claudio Santamaria e Francesca Barra, Caterina Caselli, Levante, Michele Bravi, Nicoletta Mantovani, Diodato, Linus, Pif, Daria Bignardi, Dardust, Diego Passoni, Matilda Lutz, Eva Riccobono, Nina Zilli, Giovanni Caccamo, Dente, Virna Toppi, Filippo Scotti, Matteo Oscar Giuggioli, Ludovica Sauer, Nick Cerioni, Matteo Piano, Stefano Boeri, Francesco Bonami, Simone Farresin e Andrea Trimarchi (Formafantasma), Marcello Maloberti, Maurizio Nichetti, Fabio Novembre, Tommaso Sacchi, Patricia Urquiola, Olimpia Zagnoli, gli influencer Aya Mohamed, Ryan Prevedel, Lea Cuccaroni, Niki Wu Jie, e molti altri ancora.
The French Dispatch dà vita a una raccolta di articoli tratti dal numero finale di una rivista americana pubblicata in una città francese immaginaria del Ventesimo secolo. Il film è interpretato da Benicio del Toro, Adrien Brody, Tilda Swinton, Léa Seydoux, Frances McDormand, Timothée Chalamet, Lyna Khoudri, Jeffrey Wright, Mathieu Amalric, Stephen Park, Bill Murray e Owen Wilson.
The French Dispatch è diretto da Wes Anderson, la sceneggiatura è firmata da Wes Anderson a partire da un soggetto di Anderson & Roman Coppola & Hugo Guinness & Jason Schwartzman. Il cast del film comprende anche Liev Schreiber, Elisabeth Moss, Edward Norton, Willem Dafoe, Lois Smith, Saoirse Ronan, Christoph Waltz, Cécile de France, Guillaume Gallienne, Jason Schwartzman, Tony Revolori, Rupert Friend, Henry Winkler, Bob Balaban e Hippolyte Girardot.
Leggi anche: