Supernatural: Ackles e Padalecki commossi per la fine delle riprese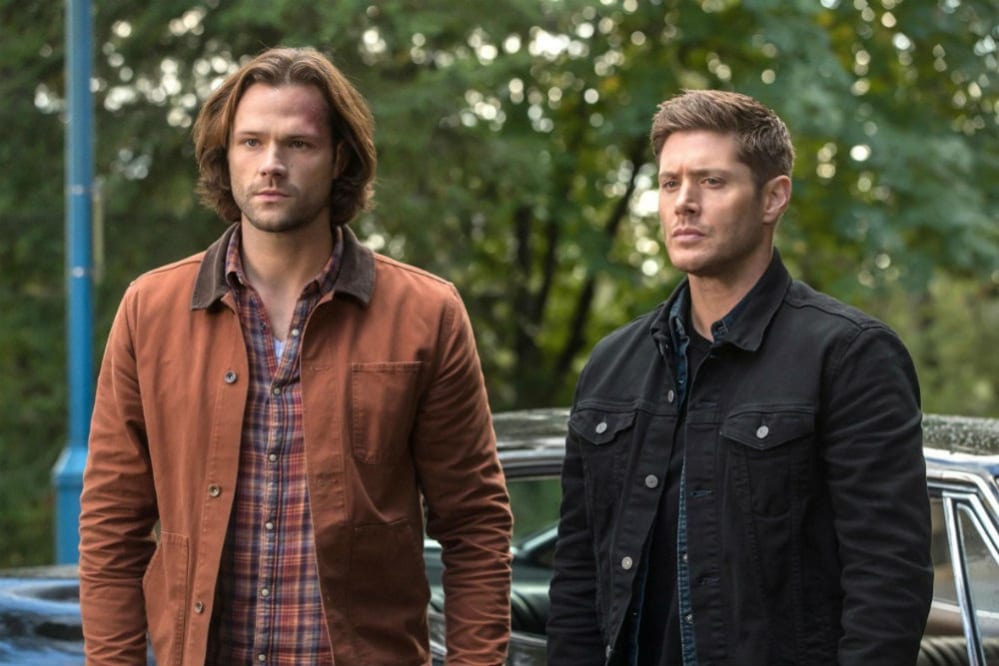 Il cast di Supernatural ha condiviso dei messaggi di addio alla produzione dopo la fine delle riprese della serie TV.
La produzione dell'ultima stagione di Supernatural si è da poco conclusa, ed il cast della serie che è durata ben quindici stagioni ha dato l'addio al telefilm che li ha accompagnati per tanti anni. Diverse sono state le reazioni condivise sui social dai membri del cast di Supernatural per la fine delle riprese.
Ecco alcune delle reazioni. Ovviamente non potevano mancare Jensen Ackles e Jared Padalecki visibilmente commossi.
Jensen says goodbye to the Bunker! pic.twitter.com/nUHEqmWbg5

— SupernaturalWiki.com (@SuperWiki) September 10, 2020
Erik Kripke, il creatore della serie, ha invece mostrato la prima scena mai ripresa della serie TV, dichiarando che, poche ore fa, è stata girata anche l'ultima.
This was the first #Supernatural scene we shot. Today will be the last. I'm grateful & love you all beyond words. But it's only over when you say it is, #SPNFamily. In the words of Kim Manners (RIP): Kick It In The Ass. #SPN @jarpad @JensenAckles @mishacollins pic.twitter.com/GXLqBkanPu

— Eric Kripke (@therealKripke) September 10, 2020
Misha Collins invece ha dichiarato: "Supernatural ha cambiato la mia vita in molti modi, ed ha reso il mondo migliore".
#ThankYouSupernatural. You've changed my life in so many ways and you changed the world for the better.

Fight on. https://t.co/w5jluwRaVL

— Misha Collins (@mishacollins) September 10, 2020
Ed ecco poi Jim Beaver che si prepara per le ultime riprese, Felicia Day che ringrazia per gli otto anni trascorsi sul set della serie, e Mark Sheppard che manda il suo messaggio di saluto.
So it's here. Last day of principal photography on Supernatural, my home for 15 years. Getting ready to go to work on it for the final time. Deep feelings. Very deep. I love these people. Okay. Let's go kick it in the ass one last time. pic.twitter.com/oRlalucX3h

— Jim Beaver (@jumblejim) September 10, 2020
It's the last day of filming on the set of #Supernatural. Even from afar, didn't know I'd feel all these feelings. Thank you for 8 years of playing an amazing character. Nothing else will match being a part of the #SPN family <3 pic.twitter.com/yNoalyuMHA

— Felicia Day?? (@feliciaday) September 10, 2020
Il primo episodio del telefilm debuttò il 13 settembre 2005 sul network The WB, e successivamente è entrato a far parte della programmazione di The CW. Protagonisti della serie sono Dean e Sam Winchester, due ragazzi educati al soprannaturale, alla caccia dei demoni che ne hanno ucciso la madre.