Il ritorno dei set LEGO Harry Potter è alle porte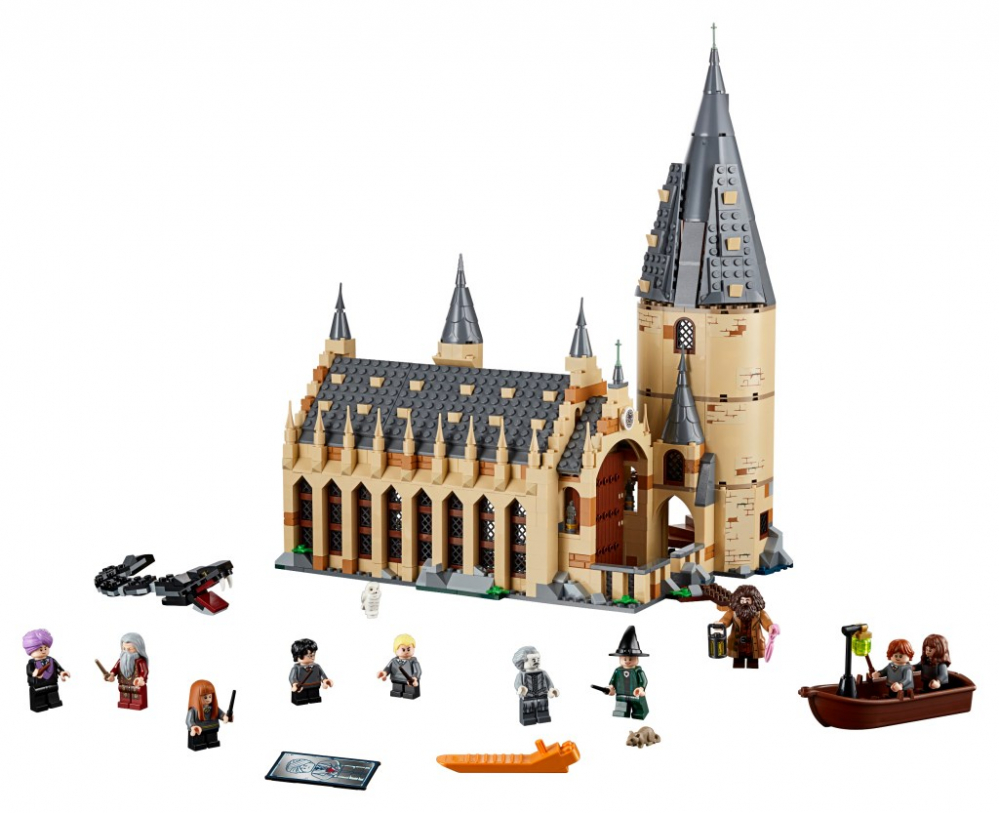 Annunciato ufficialmente il primo set LEGO che annuncia il ritorno della serie Harry Potter sugli scaffali dei negozi. Parliamo del set 75954 Hogwarts Great Hall.
La linea Harry Potter non tornerà da sola ma sarà accompagnata anche dai set legati al film Animali Fantastici e dove trovarli.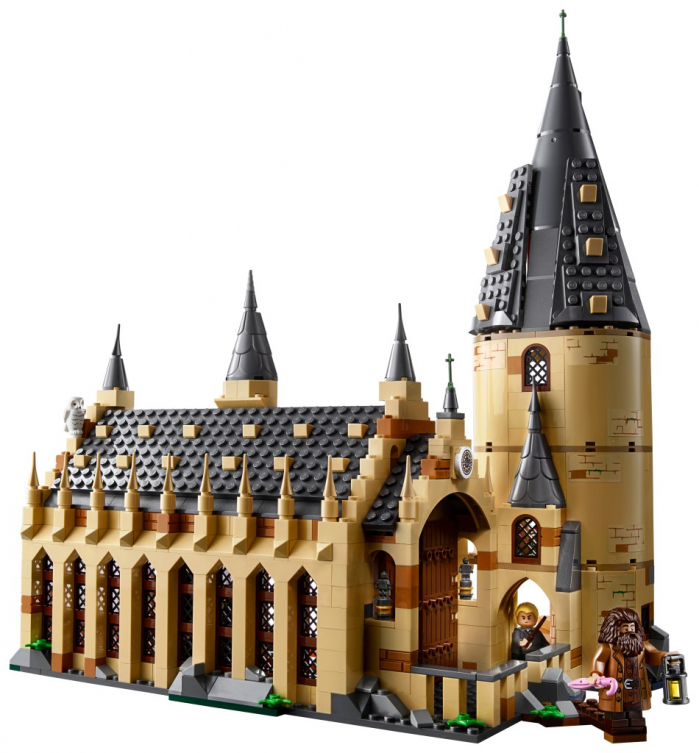 La Great Hall sarà disponibile dal 1° Agosto al costo di $99,99 per 878 pezzi e 10 minifigure.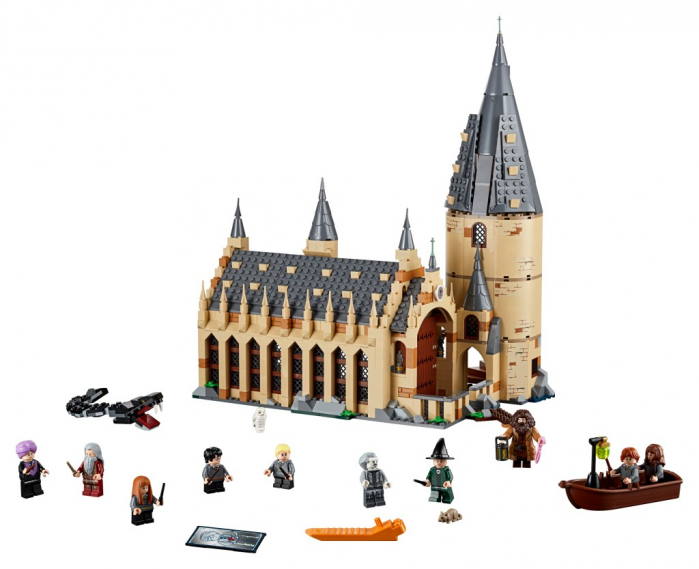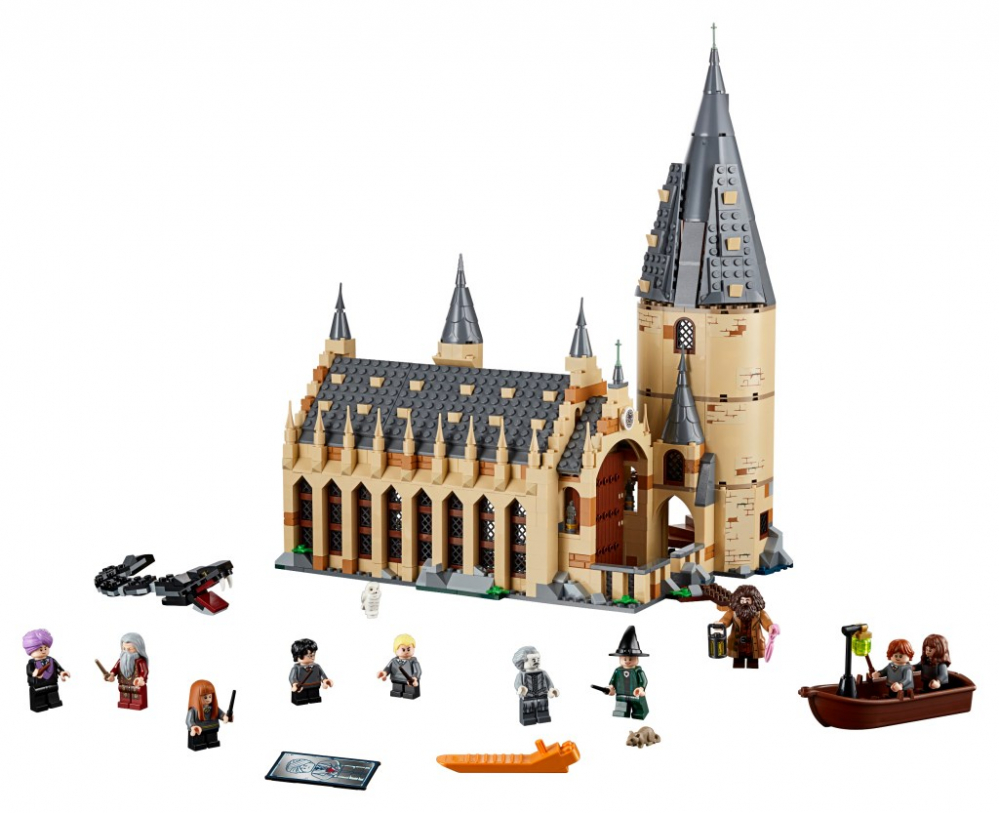 Le dimensioni totali sono: altezza 37cm, larghezza 17cm, profondità 30cm.
Questo il comunicato stampa ufficiale LEGO.
LEGO Harry Potter
75954 Hogwarts Great Hall

878 pieces | $99.99 USD | $129.99 CAD | Available August 1, 2018
Welcome to magical adventures at the Great Hall at Hogwarts!
Build and recreate magical scenes from the Harry Potter movies with this detailed 4-level LEGO Hogwarts Great Hall play set, featuring a fireplace, benches, tables and reversible house banners, plus a tower with a spiral staircase, potions room, treasure room, sorting hat, Mirror of Erised and lots of assorted magical artefact accessory elements. Includes 10 minifigures and buildable Basilisk and Fawkes creatures, plus Hedwig and Scabbers figures.
– Includes 10 minifigures: Harry Potter, Ron Weasley, Hermione Granger, Draco Malfoy, Susan Bones, Professor McGonagall, Professor Quirrell with dual Lord Voldemort face, Hagrid, Albus Dumbledore and Nearly Headless Nick, plus buildable Basilisk and Fawkes creatures, and Hedwig and Scabbers figures.

– Features the buildable Great Hall and a tower.

– The Great Hall features tables, head table with seats, fireplace, 2 reversible house banners and 4 'floating' candles, food (turkey leg, ice cream and a small cake) brooms, trophy cup and a teapot

– The 4-level tower features movable Grand Staircase spiral steps at its base, potions room, treasure room with chest and a turret featuring the Mirror of Erised with changeable pictures and roosting spot for Fawkes.

– Also includes a boat with hanging lantern.

– Place the pupils in the boat and sail to Hogwarts Castle.

– Help Hermione and Susan create magical potions.

– Feast in the Great Hall, then use the sorting hat to select the pupils' houses!

– Welcome the new students with Hagrid, Dumbledore and Professor McGonagall.

– Use the magic wands to pitch Harry against Draco in the Dueling Club!

– Swoop Fawkes into battle and help Harry battle the giant Basilisk serpent.

– Gaze into the Mirror of Erised with Ron and change the picture.

– Turn Quirinus Quirrell into Lord Voldemort by rotating his head!

– Recreate iconic scenes from the Harry Potter movies.

– Accessory elements include 7 wands, 3 tumblers, umbrella, lantern, broom, sorting hat, cauldrons, potions, candles, 2 wizard brooms, food, trophy, teapot, chest and a spider.

– Build even bigger adventures and combine with 75953 Whomping Willow.

– Hogwarts Great Hall measures over 14" (37cm) high, 6" (17cm) wide and 11" (30cm) deep.