Il Team EnVyUs vince la Call of Duty World League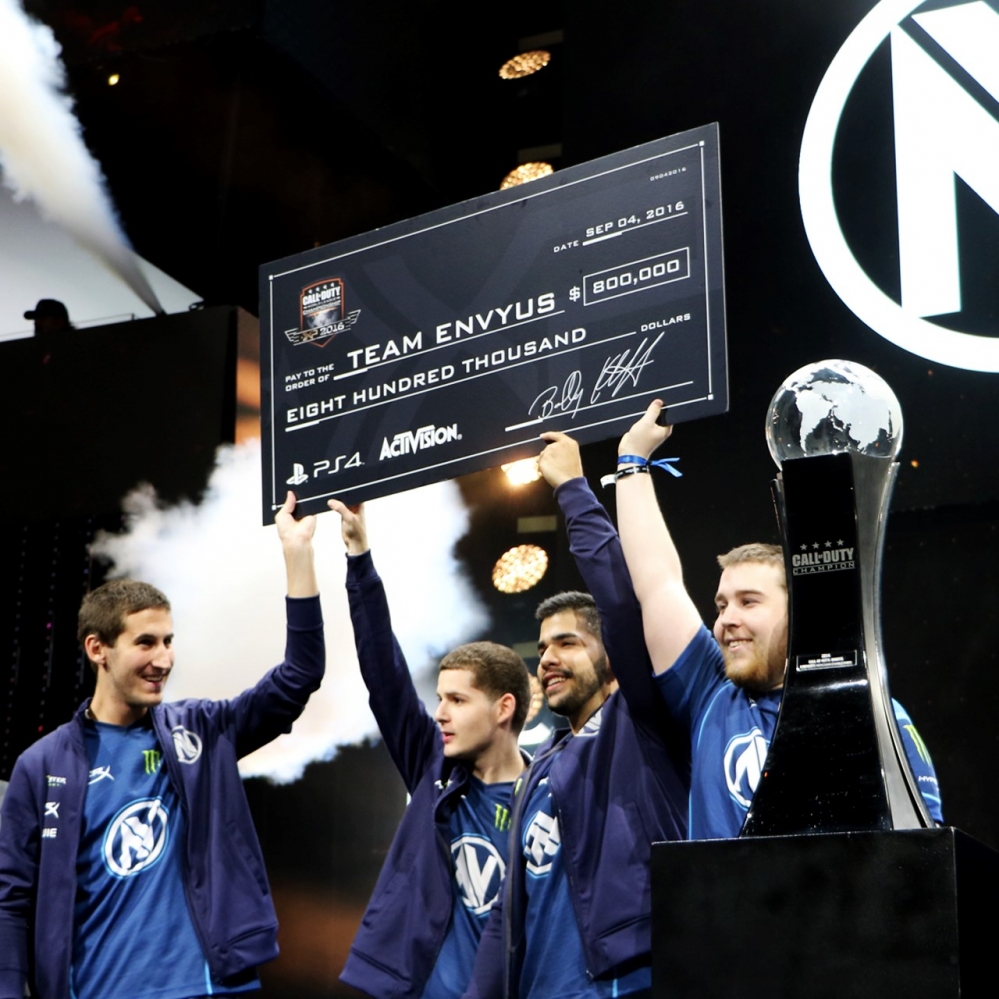 Il Team EnVyUs è il Campione della Call of Duty® World League.  In un finale entusiasmante, il Team EnVyUs ha avuto la meglio sul top team Europeo Splyce davanti ad un Forum completamente sold-out, aggiudicandosi così il titolo della Call of Duty World League Championship.
I quattro giocatori del team si sono portati a casa ben 800.000 dollari, il campionato aveva un impressionante montepremi totale di 2 milioni di dollari.
[mfb_video url="https://www.facebook.com/leganerd/videos/10154522555683711/" size="500″ mbottom="50″]
Il team europeo, Splyce, era partito alla grande aggiudicandosi il primo match con una rimonta incredibile, ma poi i ragazzi di EnVyUs hanno ripreso in mano la situazione aggiudicandosi tutti i successivi tre match e chiudendo l'incontro con un secco 3 a 1 finale.
Ecco i primi quattro classificati della Call of Duty World League Championships:
Team EnVyUs (NA)

Splyce (EU)

Team eLevate (NA)

FAB Games (EU)
Seguite tutti gli aggiornamenti dalla
Call of Duty XP 2016
sul nostro hub dedicato: 
leganerd.com/codxp