Salem S03, il primo trailer con Marilyn Manson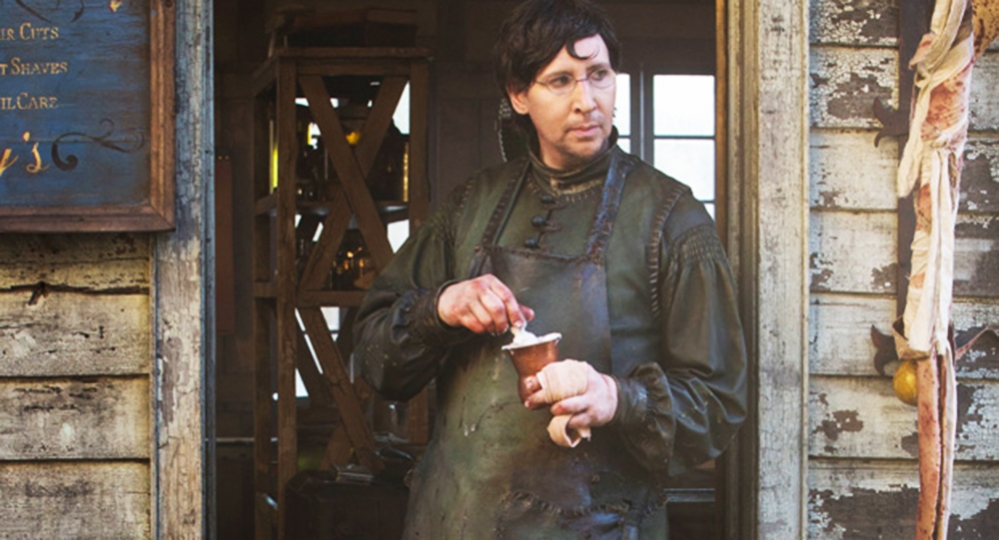 Un primissimo sguardo al nuovo capitolo, il terzo, per la serie TV Salem. Nel trailer la presentazione del personaggio interpretato da Marilyn Manson.
La rockstar interpreterà Thomas Dinley, l'inquietante barbiere chirurgo che prenderà vita nella terza stagione di Salem, in debutto per il 2 Novembre 2016 su WGN America. Ecco le parole di Marilyn Manson circa il suo ruolo:
My character ends up being something that could be called the devil's advocate or the devil's best friend. He has no moral balance. The place where Dinley operates his business is not dissimilar to my home. I collect a lot of the medical devices.
Come dire, un abito fatto su misura per il grottesco cantante. Ecco il trailer della terza stagione di Salem: