Quando Star Wars incontra Top Gun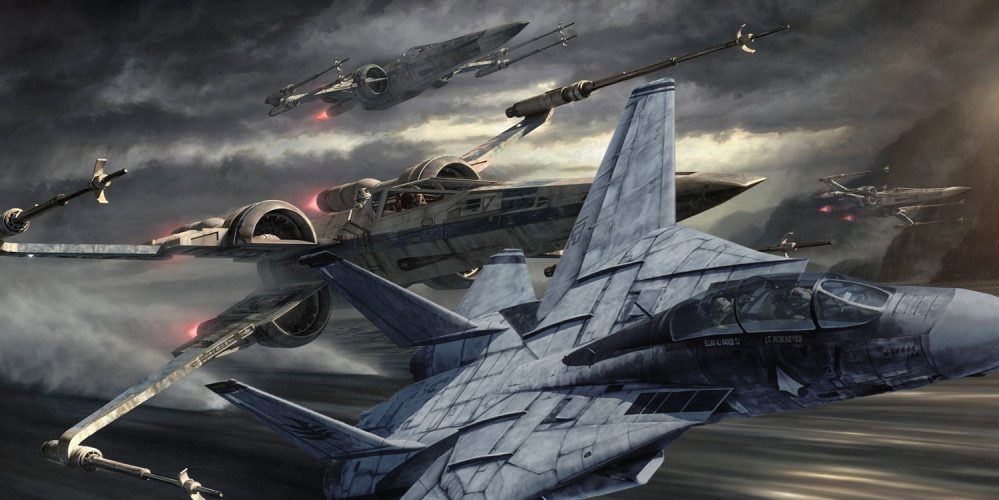 Weston Wong, un fan di Star Wars e Top Gun, ha creato un simpatico mash-up che descrive le gesta dei personaggi di Guerre Stellari accompagnate dalla storica canzone Danger Zone di Kenny Loggins presa dalla colonna sonora di Top Gun.
Se non ci fosse stato John Williams, Star Wars avrebbe tutto un altro aspetto emozionale: ce lo dimostra Weston Wing, pubblicando questo divertente mash-up.
Menawhile… qualche mese fa, Jerry Bruckheimer si è incontrato con Tom Cruise a New Orleans per discutere di un eventuale sequel di Top Gun.
Just got back from a weekend in New Orleans to see my old friend @TomCruise and discuss a little Top Gun 2. pic.twitter.com/vA2xK7S7JS

— JERRY BRUCKHEIMER (@BRUCKHEIMERJB) January 26, 2016
Come per ogni reboot, ci chiediamo:
È davvero necessario?!