Star Wars: il cast canta a cappella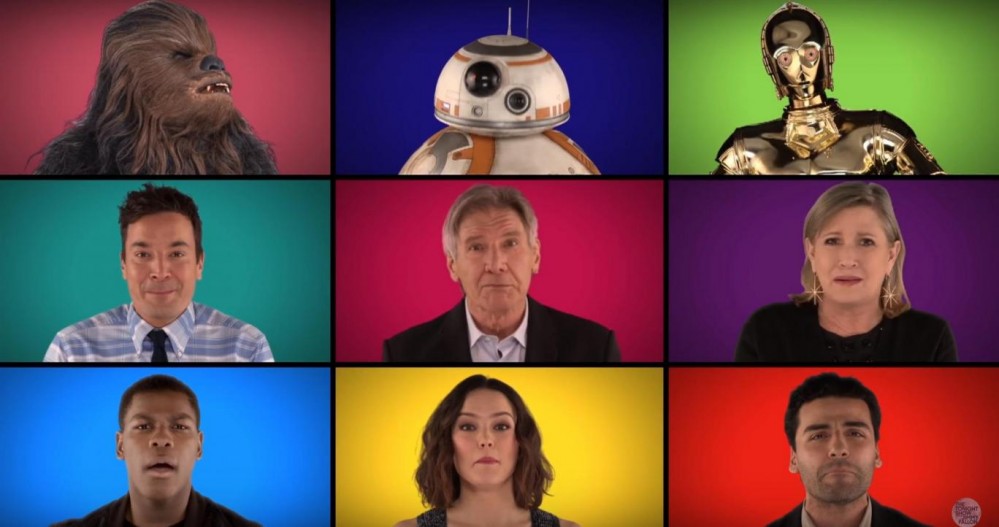 Spettacolare medley a cappella al Tonight Show con Jimmy Fallon. L'intero cast di Star Wars The Force Awakens si unisce in un coro che ripercorre i temi musicali più celebri della saga!
Jimmy Fallon e i The Roots si uniscono al cast di Episodio VII per una spassosissima versione a cappella dei main theme di Guerre Stellari!