Game of Thrones Tribute by Sara Penco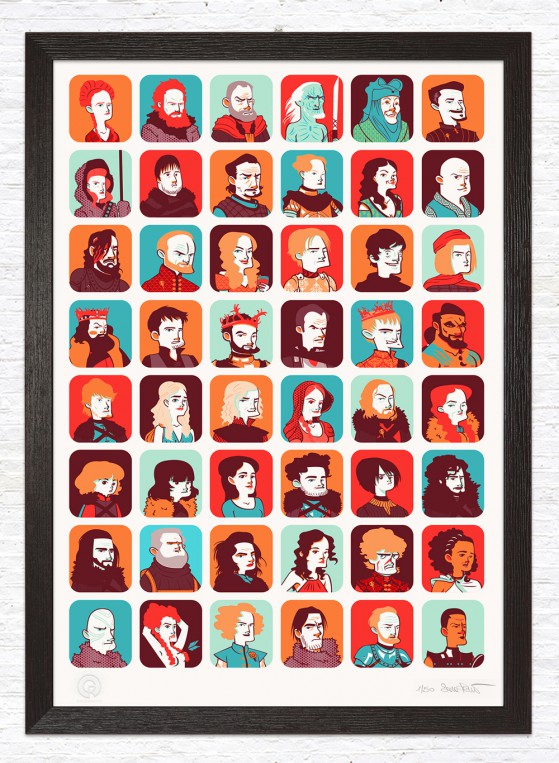 Come sarebbero stati ritratti i personaggi di Game of Thrones da un pittore vettoriale medievale. I 48 characters radunati in una griglia dai colori pop.
Li ha realizzati la digital artist Sara Penco in esclusiva per il progetto Gusto Robusto che promuove l'illustrazione vettoriale come forma d'arte attraverso tirature limitate di 50 pezzi.