No Ordinary Hero: The SuperDeafy Movie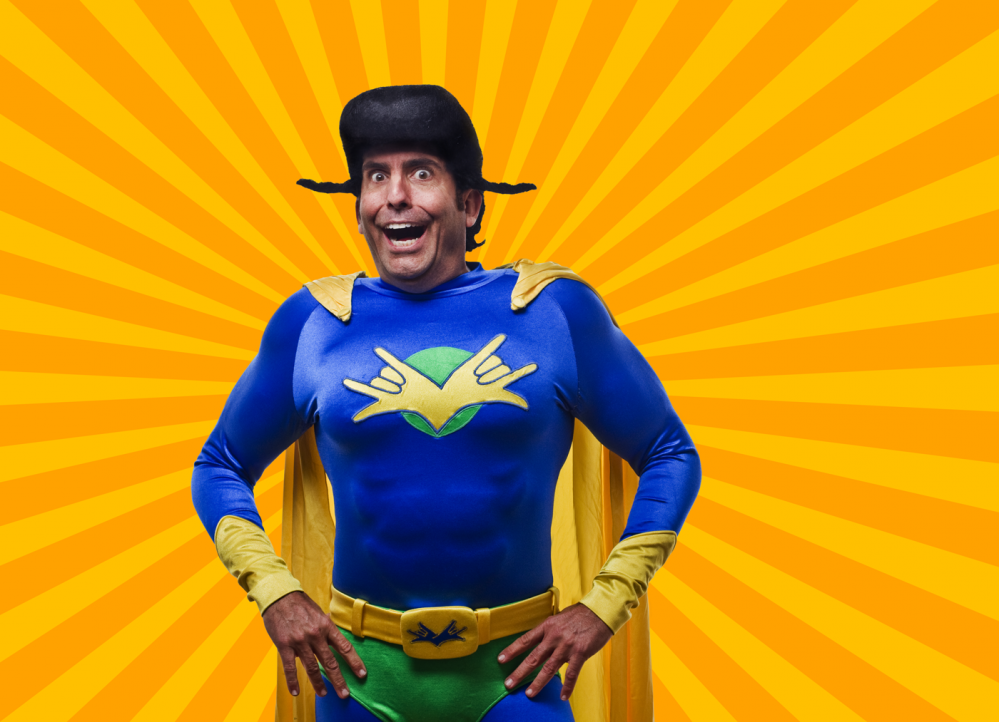 No Ordinary Hero: SuperDeafy, ovvero un supereroe fuori dal comune nato dalla comunità dei sordi. I due protagonisti sono entrambi sordi, anzi Sordi con la S maiuscola.
Un nuovo prodotto che potrà essere di ispirazione ai nuovi DeafNerds e DeafGeeks, cioè i nerd e geek non udenti.
SuperDeafy must reveal the man behind the cape to find true love and inspire a young deaf boy to believe in himself. The movie follows the evolution of this unique hero.

A beloved character and role model, SuperDeafy has a worldwide following. He has been turned into t-shirts, posters and dolls… and now a movie.
Un film dove imparare a conoscere una lingua sconosciuta: la lingua dei segni americana, l'American Sign Language.
Troviamo un John Maucere carico di entusiasmo, di fantasia senza limiti e che riuscirà a guidare e ridare senso alla vita del ragazzino protagonista, Zane Henker, per la prima volta sul grande schermo.
Fumetti e super eroi possono e devono essere un punto di riferimento per i più giovani e SuperDeafy ne è l'ennesimo esempio, questa volta solo applicato al mondo dei giovani sordi.