Did you know? Version 6, 2012.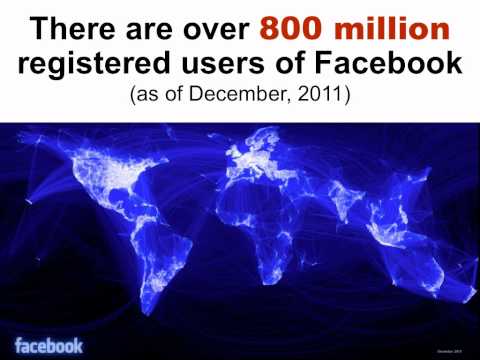 Did You Know? originally started out as a PowerPoint presentation for a faculty meeting in August 2006 at Arapahoe High School in Centennial, Colorado, United States. The presentation "went viral" on the Web in February 2007 and, as of June 2007, had been seen by at least 5 million online viewers. Today the old and new versions of the online presentation have been seen by at least 20 million people, not including the countless others who have seen it at conferences, workshops, training institutes, and other venues.
[more]
The web site http://shifthappens.wikispaces.com/ tells more about how this simple little presentation spread worldwide (which certainly was not the original intent) and provides complete credits for this and its predecessor versions. As you will see, there was lots of feedback, both positive and negative, about the presentation. When XPLANE offered to help with the redesign, they gratefully accepted its offer to make a "new and improved" version in order to try and help continue the conversation (and to ask more from viewers).

This version, updated to early 2012, was created by David S. Rose (@davidsrose) for use in the Finance, Entrepreneurship and Economics program at Singularity University (singularityu.org). All of the contributors to this presentation believe that it is only through conversation, and subsequent action, that we will achieve the best possible education for our children. You are encouraged to download and share this video, and help keep it current by contributing updated versions to the ShiftHappens Wiki.

"Did You Know?/Shift Happens" is licensed by David S. Rose, Karl Fisch, Scott McLeod, and XPLANE under a Creative Commons Attribution Non-Commercial Share-Alike license. You are free to copy, distribute, remix and transmit the presentation as long as you give proper attribution to the original creators and share the resulting work under the same license. You may not use Did You Know? for commercial purposes without permission from the creators. (Note that the audio track for this presentation is subject to copyright and may need to be licensed separately.)[/more]
Cazzarola come passa il tempo, son già passati quasi due anni da quando ho postato la
Versione 4.0
del video "Did you know?".
Nata come presentazione PowerPoint per uso scolastico nel 2006 (tutta la storia la potete leggere sopra), la serie "Did you know?" è stata diffusa globalmente dalla rete ed è sempre un'ottima, aggiornata e stimolante fonte di informazioni, magari generiche e un po' "d'effetto" sui trend economici e sociali del mondo.
Il tutto origina da shifthappens, una wiki gestita da insegnanti americani e dedicata a dibattere i possibili miglioramenti al metodo didattico e sopratutto a come instillare nei giovani una visione realistica delle sfide portate dalla globalizzazione e della Rete.
Link.