Il Monopoli di Alan Turing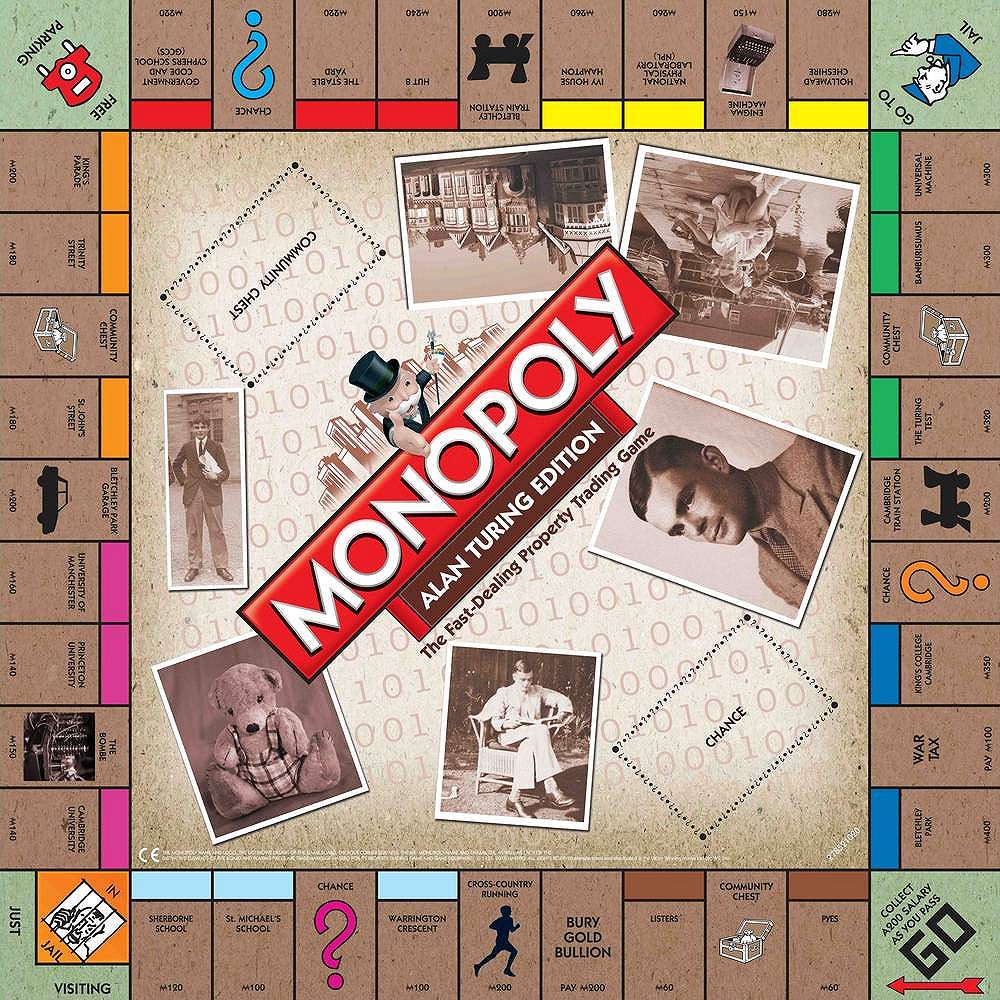 Tramite il sito web di Bletchley Park, o direttamente nel negozio del museo, è ora possibile acquistare questa edizione speciale del gioco del Monopoli, basata sul tabellone disegnato a mano da William Newman.
Alan e William, figlio del mentore di Turing, ci giocavano negli anni '50 ed è stato ritrovato nel 2011 dopo che era stato dato per disperso nel 1986

In this special edition of Monopoly, the squares around the board and revised Chance and Community Chest cards tell the story of Alan Turing's life along with key elements of the original hand-drawn board, which the great mathematician played on with a young William in the early 1950s – and lost. The board has been developed by the Bletchley Park Trust, William Newman and Winning Moves, which creates new editions of Monopoly.

Nell'approfondimento, il contenuto della confezione
La realizzazione di questa particolare edizione del Monopoli è stata sostenuta da Google, che ha donato a Bletchley Park le prime 1000 scatole del gioco.
– Pre-Order: Turing Monopoly – Special Edition (£29.99) (bletchleypark.org.uk)
via BoingBoing