Lego Star Wars Relativity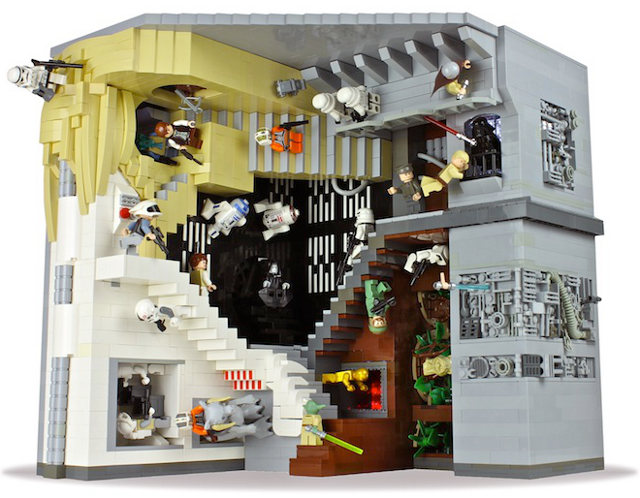 This is my largest creation to date: a 1x1x1 foot model of M.C. Escher's print "Relativity" reenacted in the LEGO Star Wars theme […] this diorama is fully lit from the inside, presents the original Star Wars trilogy in a roughly counterclockwise format, and even features a minifig-scale theatre in the back which plays Lego's CG version of the Star Wars saga.
La casa delle scale di Escher rifatta con i Lego, a tema Star Wars.
Escher + Lego + Star Wars = Instant :NT:
Non sto neanche ad aspettare i vostri voti, scusate. Lo so che i Lego hanno rotto il cazzo, ma questo è il top.
[nggallery id=556]
– Star Wars Relativity V2 (mocpages.com)
– Lego Star Wars Relativity (brothers-brick.com)
– This LEGO Star Wars M.C. Escher diorama defines awesome (io9.com)