Super Best Friends by Mauro Gatti
30 unlikely and funny couples and 30 hilarious short stories fill the 64 pages with whimsical fun.

Poop & Paper, Candy & Tooth, Spray Can & Wall, Piggybank & Hammer and many more couples will inspire you to remain childlike and happy.
Epic friends are epic! Mauro Gatti illustratore e designer nonché direttore creativo dell'italianissima Mutado da alle stampe il suo primo libro: Super Best Friends, raccolta di amiconi illustrati con testo a fronte, edito da BOLO.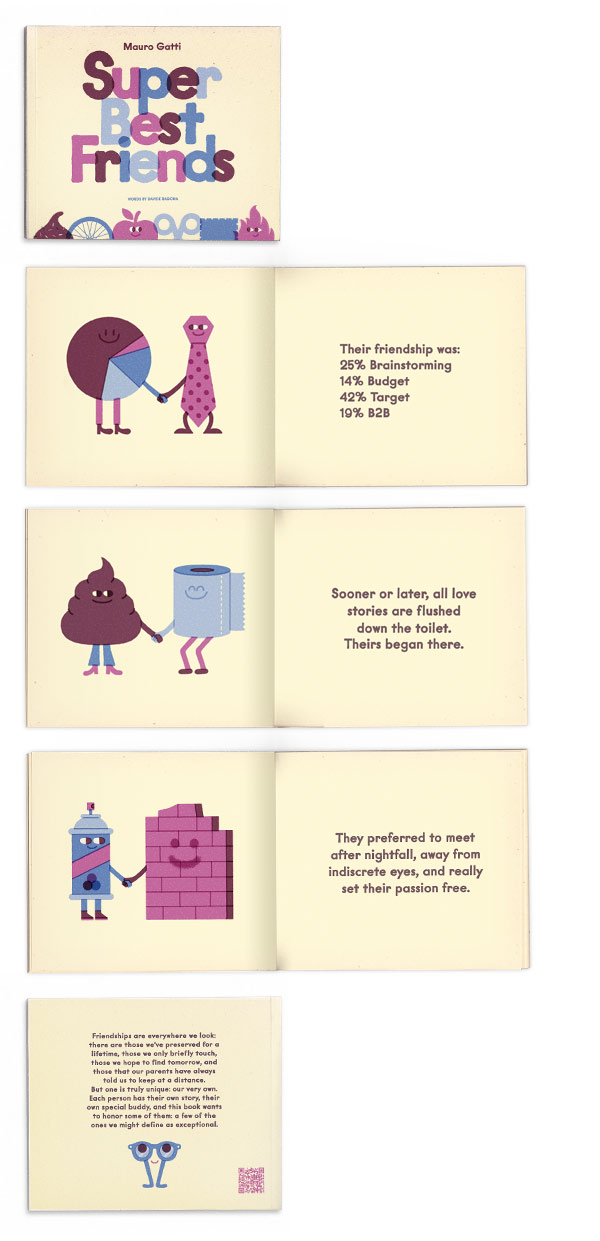 Super Best Friends è ordinabile a 15 euroz qua.
[nggallery id=541]
– Super Best Friends by Mauro Gatti (superbestfriendsbook.com)
– Super Best Friends by Mauro Gatti, book preview by BOLO Paper (bolomagazine.com)
– Mauro Gatti (maurogatti.com)