Star Wars Micro Arcade Machine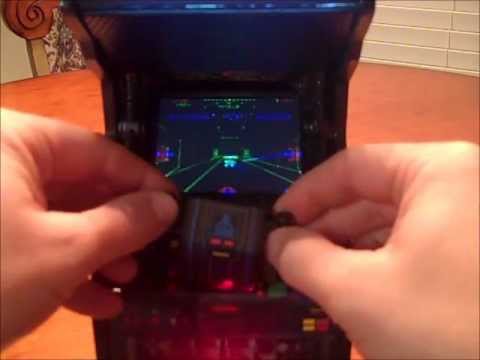 1:6 scale representation of the 1983 Atari Star Wars Arcade Machine. Built on a GPX Caanoo with custom cabinet, yoke, mechanics, and coin door.
L'arcade gamer Le Chuck ha creato questo cabinato in scala 1:6, per moar info e qualche foto più dettagliata (oltre a quelle che si vedono negli ultimi 3 minuti di video), guardate qua.
Direi che non c'è altro da aggiungere se non: EPIC.
Via youtube.